Candy Bulletin
Winning Heart
The journey of how I won people's hearts by having a winning heart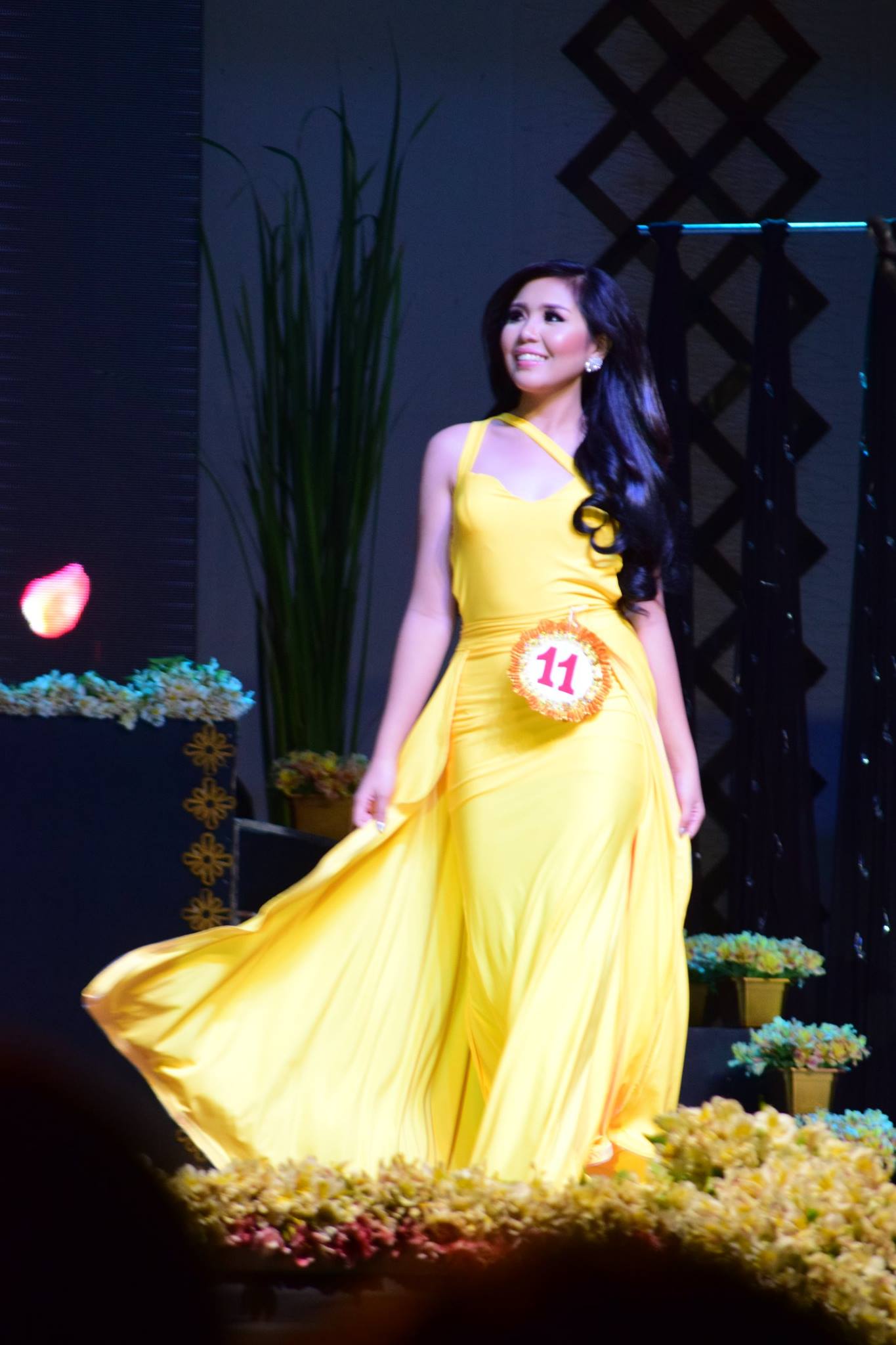 Winning Heart
The journey of how I won people's hearts by having a winning heart
Whatever happens tonight, I am a winner. That was the last line I delivered in front of the roaring crowd. My knees were trembling and my smile was shaking. I wanted to radiate confidence but I knew inside me were whirling storms of uncertainty. I wasn't sure how to carry on for the rest of the night, it was only the first hour and my soul was already exhausted. I stood in front of an unfamiliar sea of people, I felt uncomfortable as they fixed their glances on me. The stage was bright and flashy as my co-contestants glazed the platform with outstanding physique and beauty. I couldn't look straight at them because every time I did, a bucketful of insecurity was being poured on me. The whole pageant took about a few hours but it felt like eternity to me. I repeatedly asked myself questions every single time I stood on that platform. My vision was impaired by the blinding spotlights and all I could hear were the deafening roar of the audience combined with the booming music of the event. My head was filled with questions like "why are you here?", "Will you be okay?" What will others think of you?" "What if you fail?". Every step was heavier as I continued to overthink.
For a moment on stage, I felt like I was floating. I was staring blankly at the end of the gymnasium. I was awakened by the loud cheer from the front row, I fixed my glance and saw large letters A-B-Y. it was like a snap to reality, I realized that's my name. This time I could hear the synchronized cheers of people screaming my name. I smiled, walked away from the spotlight as I whispered to myself "let's do this". As the curtains opened, I walked towards the stage I felt lighter and different from the person a while ago. Walking was much easier and my knees weren't trembling any longer. I stood at the edge of the stage, wandered my glance, and smiled genuinely. Flashing those pearly whites took barrels of longtime stored courage from within me. I marveled at how I could see the rainbow in the lights, the spotlights weren't blinding anymore.
My feet started stomping to the music every time I pose and my hips would flawlessly sway to the music. The roar of the audience was overwhelming no more, it was like whispers lost in the beat of the music. I knew as I stood there, all I needed to do was smile and be myself. My name was called accompanied by the thunderous applause and booming cheers of the crowd. I stood there alongside with other contestants. I was holding a bouquet and a trophy. I could feel the heavy crown on top of my head. However, the trophy beside me was much bigger, the lady beside me wore an even flashier crown, it was the crown of the titleholder. That night I landed the first runner-up spot. My head was filled with "what ifs". What if I did just a little better, what if I exerted more effort and so on.
As I stepped down on stage, several people rushed to me. They were jumping, screaming and clapping. It was so chaotic that it took me a millennium to recognize them, it was my family. They were hugging me from all directions. When I saw their smiles I knew I did great. I realized that was what I meant when I said "whatever happens tonight I am a winner". Their presence, genuine smiles, and warm hugs meant more than the trophy and sash that night. For them, I was a star who shined through the darkness of the night. Before leaving the venue, a hand tapped me from behind "Congrats," she whispered I turned to see her, and to my surprise she was a schoolmate who used to tease me because of my chubby physique.
I smiled as I expressed my gratitude towards her. As I walked away, I realized that I accomplished something legendary that night. I was able to showcase that pageants are not only for thin-looking, tall people. I managed to snatch everyone's attention with this average height and chubby body. That night started with so much uncertainty and insecurity. As I stared at my reflection, I looked exhausted but I was wearing a different smile. A smile of victory and bravery. A smile that defeated the stereotypes and stigma about people like me. That night ended with a realization that maybe winning isn't always about winning the crown, it's about winning people's hearts and having a winning heart.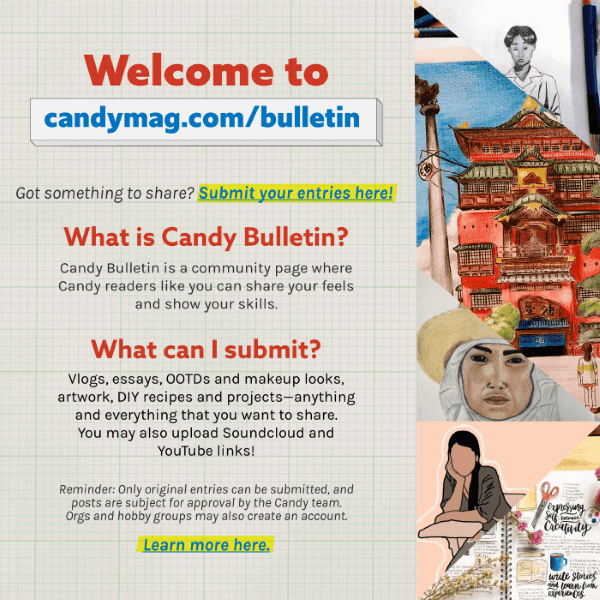 Candy Bulletin
Welcome!
What're you up to today? Submit your OOTD, fanfic, essay, school project, org event, a pic of your latest hobby, or anything you want to be posted on the Candy Bulletin page!
Reminder: Posts will be subject for approval by the Candy team, and may be shared on our online channels. Plagiarism and copyright infringement are strictly prohibited. Only original work must be submitted.