Candy Bulletin
Will life go on again?
Don't let our situation take more away from your life. Just go on.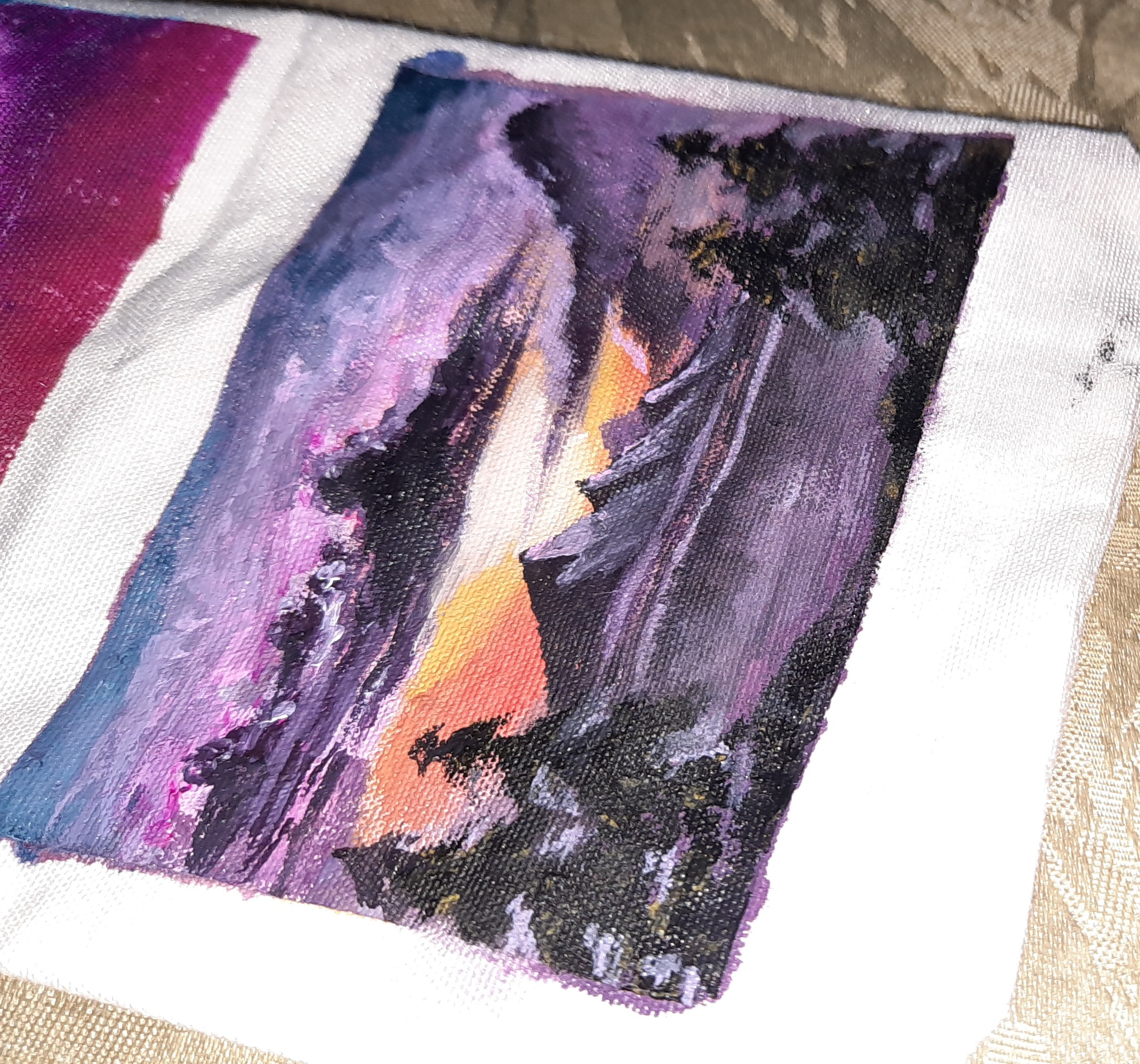 Flashback to March 13, when it was first announced that our country will be having a "Community Quarantine" for only a week. As a student, it made me feel relieved rather than alarmed, because I would be taking a "short break" before our finals. It really did not occur to me that I would be spending the rest of my year slumped in my bed, which is what my current state is.
The supposedly 1 week break turned into weeks and then months until I finally got tired of waiting for it to end. On the first few months of this quarantine, I still felt energized and worried, at the same time. I thought that I finally have all the time to do what I had been wanting to do ever since but couldn't because of school. But, the overwhelming feeling stood out the most. Because I have never had so much time in my hands. There are so many things that I usually was not able to do. But all the usual things I do, I cannot anymore.
This is such a complicated reality that I cannot wrap my head around. How can I spend my time wisely? Should I be productive? Should I just get all the sleep that I missed when I had to stay up late and wake up early because of school? Should I continue with the hobbies that I've put off because of school? All these questions attacked me like a swarm of bees fighting for a huge flower full of pollen.
But also, like a hardworking bee, these questions fell asleep in my mind. None of them were answered. I got paralized. I didn't felt like I had so much time anymore. Instead, I felt like time stopped for me. For us. We never saw this coming. We weren't prepared for a life like this. How are we going to move forward in this situation? Is there a way? Is this the end? Nobody could tell. Time flew so slow sometimes. Like waiting for a water on a tip of a leaf to drop.
Some days, it goes by too fast. Like my breath was running ahead of me and I just can't seem to catch it. Should I finally do that hobby I've been putting off, today? I can't even break away from the hug of my bed. Maybe tomorrow, I said to myself. Tomorrow should be a day but for me it became months. Little did I know, 5 months worth of tomorrow already passed me but I still haven't done anything that I used to be dying to do. All that changed when I got tired. I got tired of being tired. I kept trying to be better than I was the day before. Just a little bit better, is still better.
Until, I finally did one thing that I've been wanting to do. Finally, I felt the rush of motivation run all over my body. Enough to energize me to try doing another productive thing tomorrow. Until I finally formed a new me fit for this new circumstance that I was forcefully put in. I hated the situation. I hated the people who were responsible for this. But, I do not hate myself. So, I made peace with the fact that this is how it's going to be for a long time. Freed my past self that was still holding on to the pinky finger of hope that things will go back to the old normal. I don't want to adjust to this situation because I was not at fault for this. But, I cannot neglect myself of enjoyment and peace. 8 months to this quarantine, I can't say that I am at my best self. That I feel normal. I will never feel normal again. Not until we're completely a covid free country.
But, I feel better. I compromised everything that can be compromised. I did what I can to have inner peace. I gave myself everything I can for now. Life really does go on. When you chose for it to be. Manipulate your reality in any way you can. But never stop asking for accountability for this situation that you are not in fault of. None of us deserve to suffer like this. But we cannot let it stop our lives. We do not have a lot of time to pause. Yes, our feelings are valid. Of course they are.
But, we can also do something to feel a little better. Even a little could help us. Be kinder to yourself and to others. You need it. We need it. It is really important to be empathetic towards the struggle everyone is going through, right now. But know that you should not disregard your experience, too. It may not be as tragic but you are also suffering. Validate yourself. Life goes on. We cannot go back to how things were. We already lost a lot. Don't let our situation take more away from your life. Just go on. Attached to this is my painting. That's the first productive thing I did in 5 months. The reason why I had the energy to push through.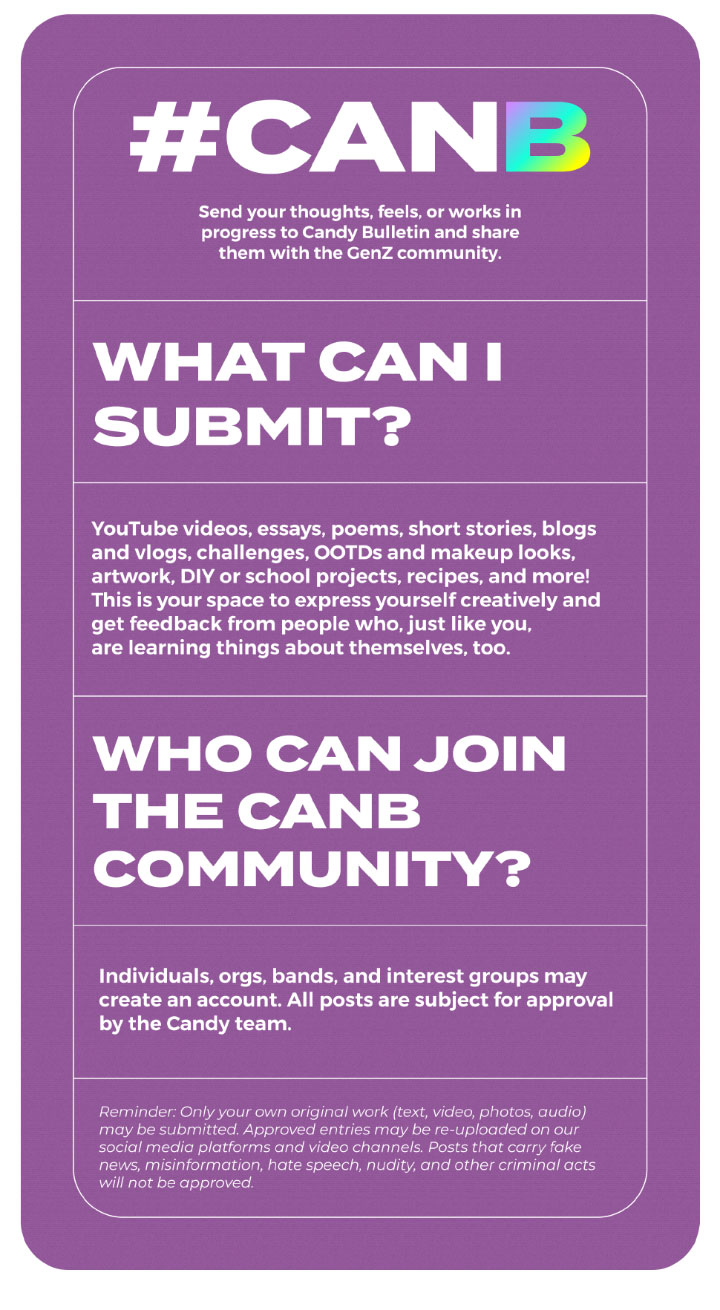 VIEW MORE
Loading Comments

Hide comments
From The Candy Bulletin Community