Candy Bulletin
the thing about love
Love is the delicate balance between giving and taking.
They say that love is giving up who you are for the person you love. They say that love is about sacrificing your happiness for your other half. They say that love, despite the hurt and the cold, will conquer in the end. At least, that's what others say. People fed me their definitions of love that I forgot what love really is for me. After some pondering, I learned that love is simple. Love does not require sacrificing your entire being for someone. It just requires you to be kind. Be there for those you love. Love doesn't need to hurt as well. It shouldn't make you feel tired and worthless. In fact, it should do the opposite.
Love is comfort and warmth. It should bring light and joy into your life. Love, as simple as it may seem, is really about the small things. People say that loving must be loud. Let everyone know how blessed you are with love. However, things get frisky when you love loud. It's much better to love in silence. Love in whispered words and gentle kisses. Love in warm embraces and meaningful eye contacts. Love in small things, and big feelings will emerge. As cliché as it sounds, I realized that to love takes courage. To love yourself takes greater courage. To accept who you are, to be able to see that you are enough is one of the hardest things. Being able to accept that you are enough is such a big thing. So, yeah. Loving doesn't require pain. It requires sincerity and kindness. Love calms even the wildest and roughest seas. Love is the delicate balance between giving and taking. Love, in simplicity, overcomes the most difficult situations.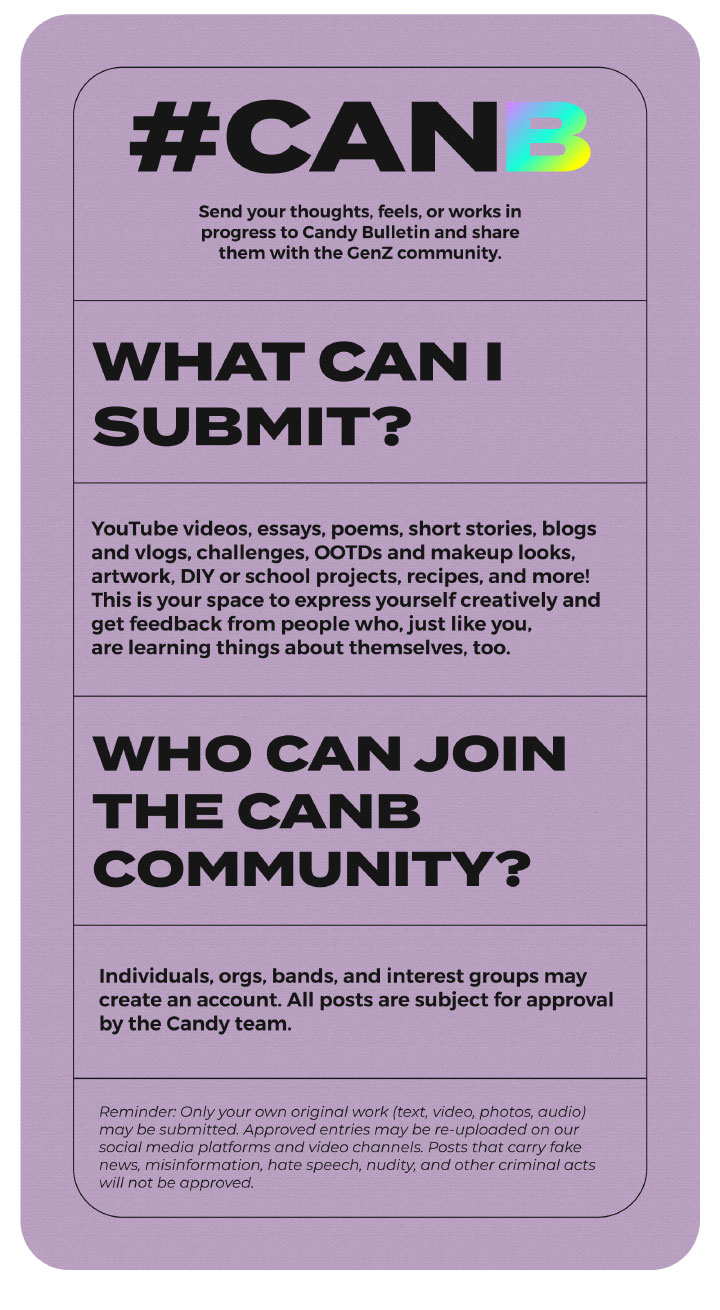 VIEW MORE
Loading Comments

Hide comments
From The Candy Bulletin Community