Candy Bulletin
The Nasty Art of Putting Pressure on Yourself
I hope you're slowing down.
Putting too much pressure on yourself is frustrating. Do you have a 5-year plan? 10-year plan? If you do have these plans, I hope you're slowing down. Sometimes, I want to achieve something when I reach my 20s. Sometimes, it is hard for me to accept that I'm already turning 20 and yet, I still don't have a lot of achievements. Is it just me or are you feeling this way too? The internet is a wide scope world wherein you can see a lot of lives. Lives that are revolving around you, lives that you know nothing about, lives that can inspire you, and lives that can make you feel insecure about your life as well. It is a whole new world.
In this time of pandemic, our world is the internet. Birthday celebrations, conferences, weddings, work from home, and online school. All of these are happening online. If you find yourself overthinking about your life because of what you see online, please have a break. Putting too much pressure on ourselves can be daunting but I hope that we are cherishing the moment. Experiences are everything. Just wing it! Your capabilities are endless. Acknowledge what you are feeling and then move forward. We can do this.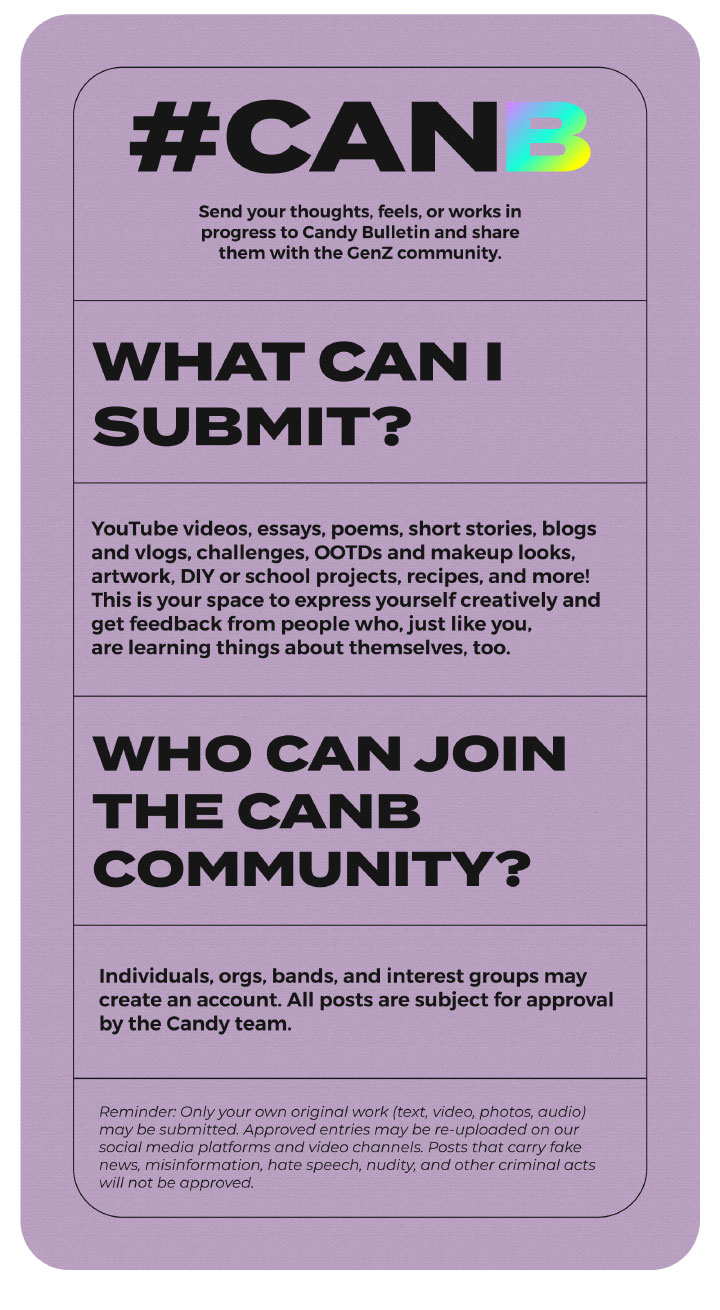 VIEW MORE
Loading Comments

Hide comments
From The Candy Bulletin Community