Candy Bulletin
The Most Significant Life Lesson That I Have Learned in 2020
This year, I was able to realize that to be with people is a necessity for us.
I believe that every day is an opportunity to discover something new because of that I have decided that I will select one essential life lesson that I have gathered this year and to talk about it in a blog. I have learned this specific lesson after days of observing the situation of everyone in my life right now. Relationships are surely significant. This is the lesson that I have realized in 2020. Having relationships are blessings from God.
This year, I was able to realize that to be with people is a necessity for us. The pressing need for us to do social distancing became a duty because of the pandemic that happened and as months rolled on, most were able to adjust to the situation. I am blessed to have a home and internet connection. With this resource, I was able to talk to my friends and to do the things that I love to do like writing while I stay at home but I observed that I was longing for face to face interactions with my friends and with people. Conversing with people physically is something irreplaceable. It is more valuable than gadgets or technology. When we listen to people's stories, we can acquire inspiration from them. When we ask someone how they are doing, it certainly makes that person feel important. When we give time to people, they will feel they are loved. Being able to make someone smile has a wonderful effect. It reminds us that daily encounters with people can be a reason to be happy.
To have meaningful talks with people while eating together can bring joy to us. Warm hugs and kind words from family and friends are proofs that we have a home. Furthermore, I realized that memories made and time spend with your loved ones are more worthwhile. There is a verse from the Bible and it is found in Ecclesiastes 4:9-10. This verse emphasizes the importance of having people in your life that would care for you and assist you. I believe that God created us to enjoy being with people that is why it is significant for us to understand the purpose of family and friends. To read more: https://learnerwhoblogs.weebly.com/blog/the-most-significant-life-lessons-that-i-have-learned-in-2020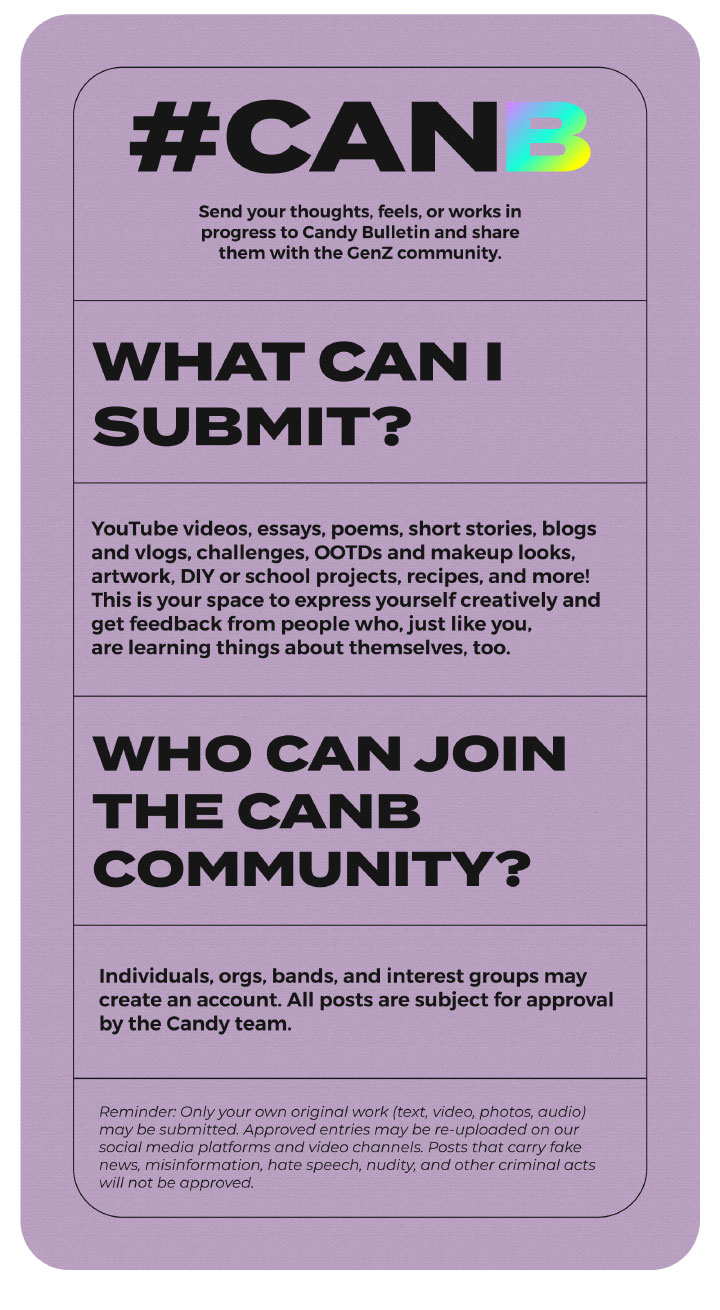 VIEW MORE
Loading Comments

Hide comments
From The Candy Bulletin Community