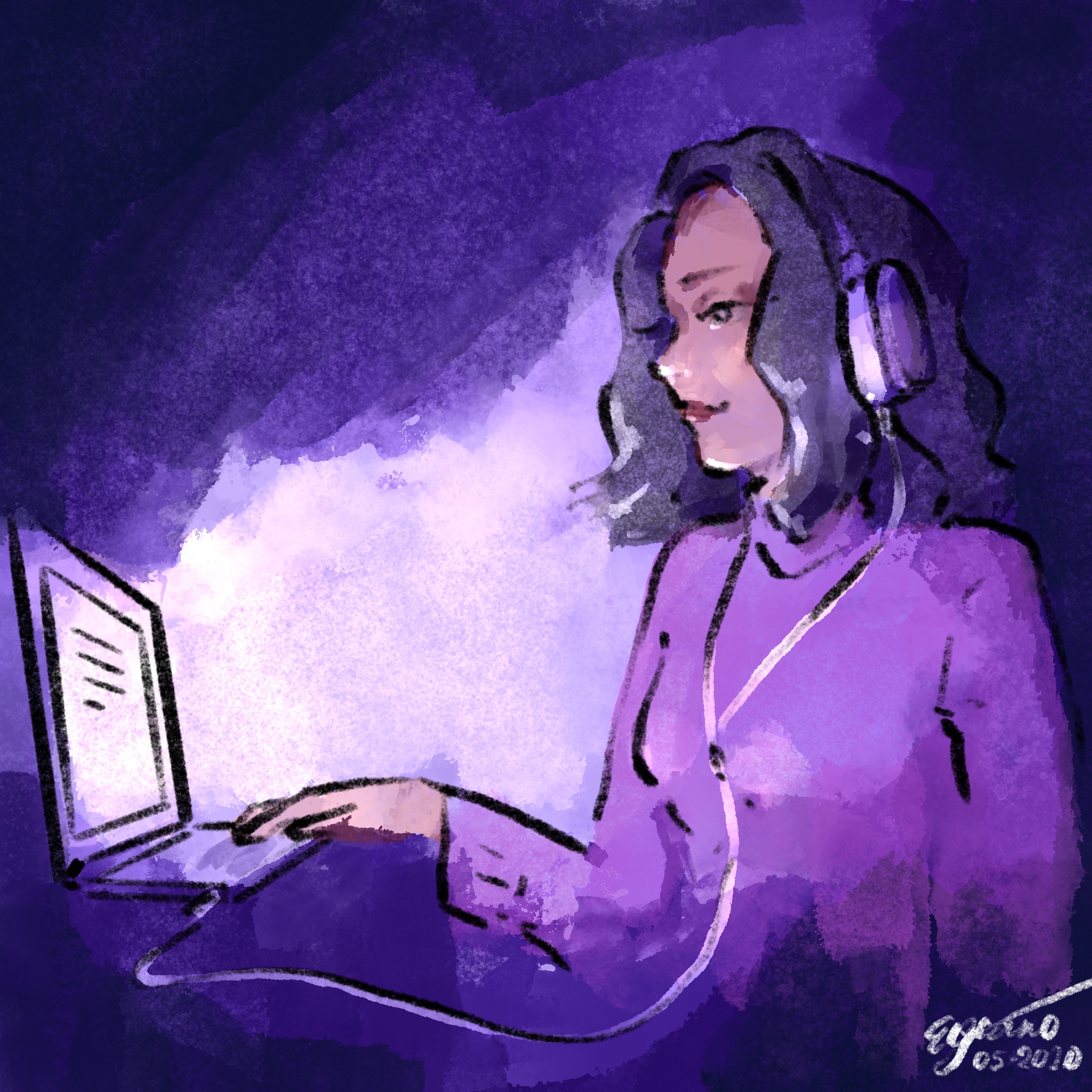 Talking to Yourself Through Writing
by: Yobhelle T. Escaño
How long has it been since I've last sat down and ACTUALLY talked to myself? I often do, usually unconsciously. "You forgot to do the dishes again, now mom's mad.", or "Do your requirements!" But this time, I truly, am talking to myself again. I usually express this through writing. I talk to myself through writing words on a screen, and I truly adore writing.
Writing can be seen as an expression of ideas, but to me, the process of writing, the choosing—handpicking of words to express what I want to convey, is just fascinating. It's not really just speaking in your head, to me. It feels like a full on conversation, but not really. Words cannot express just how writing gives me a sort of calmness. Though, I do not feel like my writing is anything special, and I'd argue it's rather mediocre, I still choose to do it, since I truly do love the process of writing. Whether it be spontaneous, or planned, just the act of writing to me is wondrous and beautiful.
I wrote when I was a younger. It was those small stories I conjured up when I was still a child. They were fun experiences, I recall often, but I never actually read what I wrote before. I imagine they are incredibly and utterly horrible. "Cringe", as the cool kids call it now. Now, writing is just something I do for work. I associate it with late nights,the projects, and the scores.
It has become a pain to write. It's less me calming down, talking to myself and processing my thoughts into words. It's become as if all the words are not of my own. I've lost my autonomy on writing, and it has lost its flair. As humans, we tend to loose interest quite easily. Usually we burn out slowly. Once, one thing you loved has become nothing to you, and suddenly everything seems pointless. Nothing is worth doing. We consume and consume, until nothing is left. It's happened to me, and maybe it has even happened to you. Then, as I sit in my living room, stuck in quarantine, at 4 in the morning trying to grind up the next article for my online class, I stumbled upon an old file in my hard drive called "Yin's Chapters".
Yin Lee is an old character I created. The name is a portmanteau of the first letter of my name with a (former) favorite video game character of mine. The file contained stories of this character's encounters with several characters who once influenced my life so much that I write about them. As I reread these stories, written when I was a geeky 15-year-old fangirl, I realize how much soul I've lost in writing and in anything I do really. I realize how much I've grown older, and given up on things I once held importance to. It's funny to think about actually, because you know they're "cringey af" (again, as the cool kids call it nowadays), but you have this feeling of yearning for those times.
Back then, Yin WAS me in my head, and writing these stories made me feel like I was having those adventures myself. So, even though I have several other more important things to do, I've suddenly decided to write this, trying to know what it feels like to talk to myself again. To actually, really, think about what I want to say next in this conversation in the form of an article, it makes me want to know what it feels like to love writing for myself again. And you know, what? It feels awesome.