Candy Bulletin
Soft Girl Since '99
At the age of 20, I discovered that I possess different soft skills-communication, leadership, organization, critical thinking and so on.
Soft Girl (noun) According to Urban Dictionary;
1. A fashion style for female who dresses in oversized jumpers/t-shirts and jeans/skirts at the aim of recreating some form of childhood trends. It is used to make them look petit and approachable. The polar opposite of an e-girl.
2. A type of personality a female can have where they are sensitive and impressionable (hence "soft").
But perhaps, there could be another, way too different definition to that. I'm not here to talk about how my fashion sense and style has evolved over the years; I don't think I'm the best or most credible source when it comes to that topic. I'm here to talk about myself and how I've come to terms with who I am.
Growing up, I've been surrounded with talented people in my family, actually scratch that–my entire clan. Artists, musicians, singers, chefs, athletes; you name it, all sorts of talented people. And the thing was, I've always felt like the black sheep because I never really knew what I was good at. Flashback to kindergarten days, my mom enrolled me to swimming lessons; I quit after my first class because I got scared of drowning once my coach removed my floaters. Up to this day, I can't swim further than 5 meters.
In elementary school, I started piano lessons. Admittedly it was fun, but it took me ages to get my left and right hands to do different things at once. Come junior high school, I joined my school's marching band and later shifted to jazz band in senior high, playing the Tenor Saxophone. My note reading skills that I acquired from my piano lessons came in handy and for the most part, I was able to keep up with the band. Had a couple solos here and there (and maybe it's just my stage freight getting to me) but I had a way of getting way offbeat.
I had a great time in those days, and it really gained me a lot of wonderful experiences and friends but after high school, I never touched the Sax again. I just realized that music wasn't really for me. In between all these years, I also learned that when I sing, a massive thunderstorm would be on its way (as titos and titas would say), I have two left feet who never cooperates with me, my cooking were always a hit or miss, my drawing skills got stuck in elementary school and I couldn't play any sports because I was extremely afraid of balls!!
There was a point in my life that I was in a very dark place full of insecurities because I thought I just can't do anything right. I grew up being told that I might just be a late bloomer and to be patient (or I could call myself a jack of all traits) but I never believed I could be anything. The major turning point in my life and how I viewed myself was in college.
In freshman year, I was deemed on focusing on my studies and decided not to do any extracurricular activities. However, I learned the art and beauty of organizing events when I joined an organization for aspiring young hoteliers–thanks to my college barkada. As the terms progressed, I've gained a lot of experiences in handling and planning events, communicating with industry professionals and so much more. By the end of sophomore year, I was chosen to be the General Secretariat (equivalent to the position of the President in orgs) for the executive committee of my batch and was given the privilege to plan and organize the biggest event (outside our school) we handle annually. From my experience there, I found out that talents aren't measured on how flashy it is or how much attention you get from other people. It is something that's part of you that you feel great and most yourself doing it.
At the age of 20, I discovered that I possess different soft skills–communication, leadership, organization, critical thinking and so on. They maybe not as evident as being an artist nor an athlete but I sure do know now that these things can be equally appreciated by people around me. Now, I like to identify as a "Soft Girl." Not the petite, cute and sensitive one. The other one, the girl full of soft skills. Or perhaps, maybe I could be both?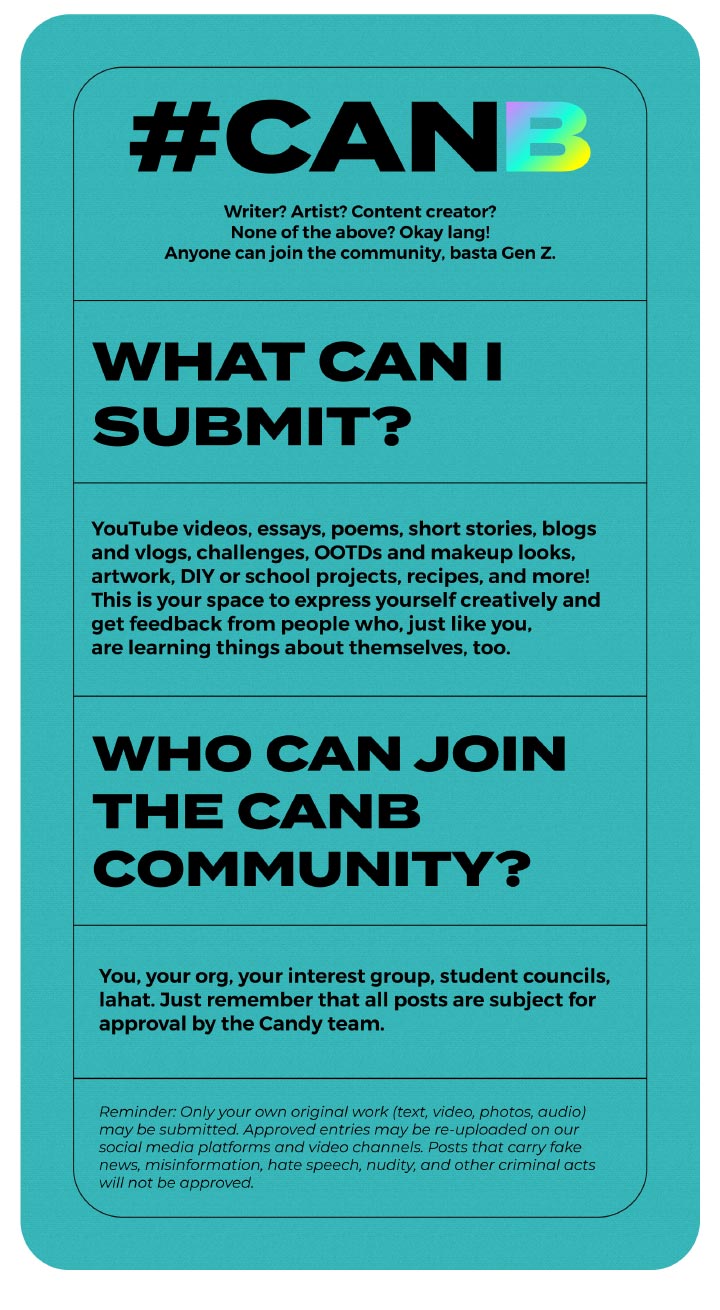 VIEW MORE
Loading Comments

Hide comments
From The Candy Bulletin Community