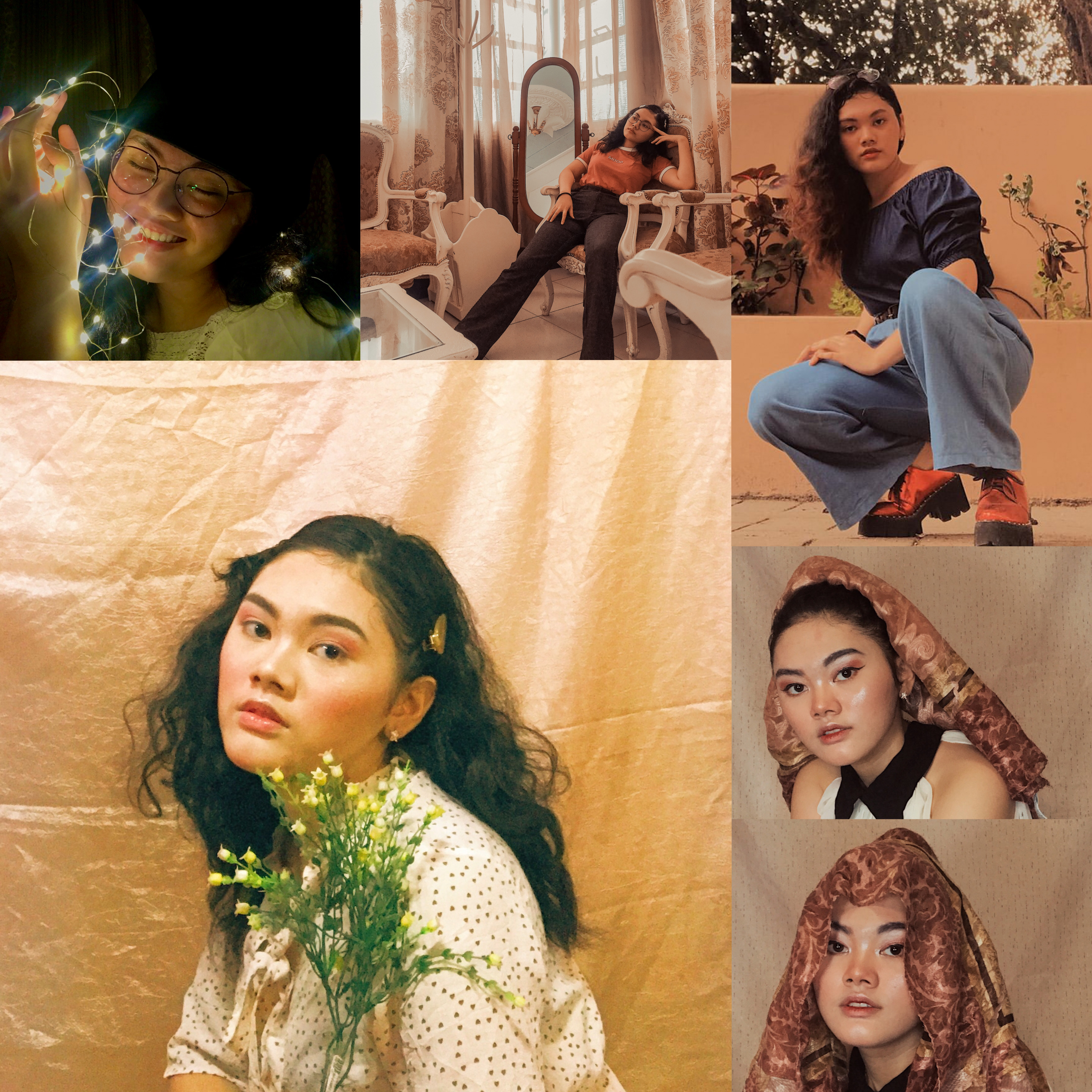 It all started with what-ifs while cramming for a school requirement. It was a spur of the moment—an idea that suddenly crossed my mind while I was doing homework for one of our major subjects; thinking that the deadline's still not around the corner (probably a few days to go)—I decided to go for it.
At first, I didn't know what to do. I had to browse a lot of photos on Google and Instagram to get ideas. My ~aesthete~ was more on the vintage-retro side-ish, so I didn't really have a hard time trying to find how I would be able to do it—the question was, will I be able to pull it off? I have always been distant with the cameras ever since I was young—my insecurities made me. I didn't like anything about my physical traits that sometimes it'd really make me feel small—besides, I knew I wasn't really the pretty girl. Sure there'd comes a time that I'd probably appreciate myself, but most of the time? It's just a sprinkle of self-pity and an "oops, my bad" dash of self-loathe.
My self-confidence and self-esteem is so low that I only have few to no photos even on special gatherings. Besides, I am a very shy kid. But it's art—it's a way of expression; freedom. I have always wanted to do it, but my shyness and low self-esteem has always stopped me from doing what I have always been dreaming of—but everyone close to me has always been supportive of what I want to do in life—so one day, I stood up and faced the mirror telling myself, "Screw it. Let's do it."
It was a mediocre self-shoot—with only an iPhone 7, some emergency lights, fake flowers, and a curtain I pulled out of the closet—I managed to achieve an outcome that I was imaging. Awkwardly posing in front of the camera, it took me an hour or two before I was satisfied with the photos—and there comes my first ever self-shoot, that I'm sure, a lot can do too! So if you don't have anything to do, try pulling out your favorite clothes from your closet, find a perfect spot to place a curtain, or even just a nice scenery and imagine you're a model for a day—it's a great way to alleviate stress after a long day of sitting in front of your laptop, well at least for me.
Ever since then, self-shoots became a hobby of mine—even with the lack of resources, with only a phone and just some mediocre editing skills—I knew anyway I was having fun with what I was doing. At the end of the day, that's all that matters—your happiness.