Candy Bulletin
Sa madaling salita
To change how other people look at you is to change how you look at yourself.
Hi, I'm new here. If ever you're happen to read this then please read it till the end. I'm an aspiring author of myself.
SA MADALING SALITA
Tagalog kaya madali mo itong maiintindihan pero minsan kahit napaka simple hindi pa maunawaan. As I grew up I realized that people become stiff and conscious as they age. People tend to be mindful of what people are gonna say. Have you ever realize that other people's opinion matter? In what way? So what if people see you that way? Being judgmental is norm nowadays, we can't avoid it and even ourselves become a toxic. There's a lot of underrated books who remain unknown and acknowledge since everyone change tastes but it doesn't matter now.
There's this girl who grew up carefree, she'll say what's on her mind, do whatever she wants to have fun as long as she didn't put other people in harm. If you happened to saw or witness a person like her I'd assume you smile a little and thought "Ridiculous." But have you ever thought that "Wow, I wish I can come out like that."
Were you scared when someone asked you why are wearing a clothes like that? But you like those clothes. Why are you friends with those people? But they're good despite what they did in the past. Why are you putting too much make-up? I didn't spend a lot of money to look the same plain me. Why are you like that? Does anyone need to remind me who I should be? No, only I need to remind myself of what I want to be, because I'm the one who knows if I am genuinely happy.
Life is short, other people's opinion doesn't matter at all but don't be afraid to hear them out. I must also say that if someone tells you something and you got offended isn't that your fault? You know yourself better than anyone so don't be sad for what people say. They don't think of you all the time, sometimes it's just you thinking that they're thinking about you. Learn to control yourself before their opinions control you.
Sa madaling salita, huwag kang matakot at mabuhay sa inaasahan nang ibang tao dahil para mo naring sinabi na mas kilala ka nila kaysa sa sarili mo. If someone tell me I'm ugly, well that's just their opinion. We can't control other people's perspective, then okay I'm ugly for them but for me I'm not. I am not beautiful but I don't consider myself ugly either. To change how other people look at you is to change how you look at yourself. If you think you're a loser then people would think yeah you are a loser. Your life is yours, drive it accordingly. Stay safe.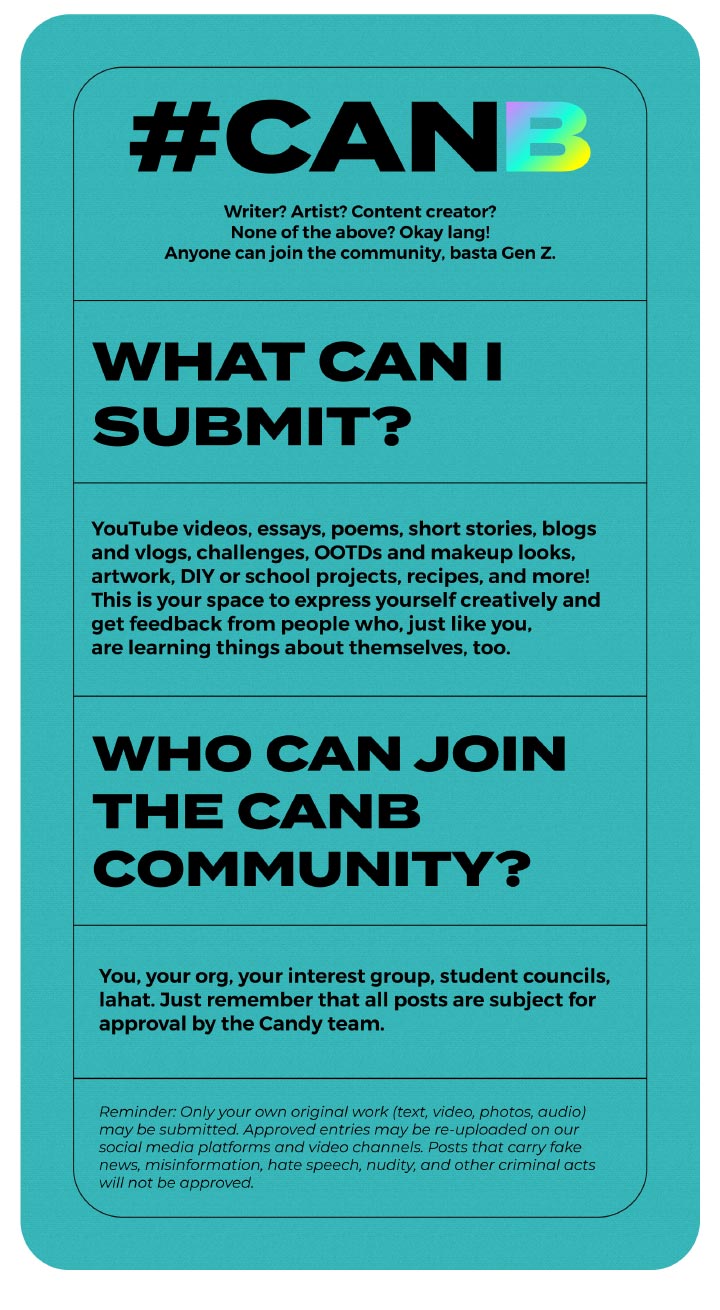 VIEW MORE
Loading Comments

Hide comments
From The Candy Bulletin Community