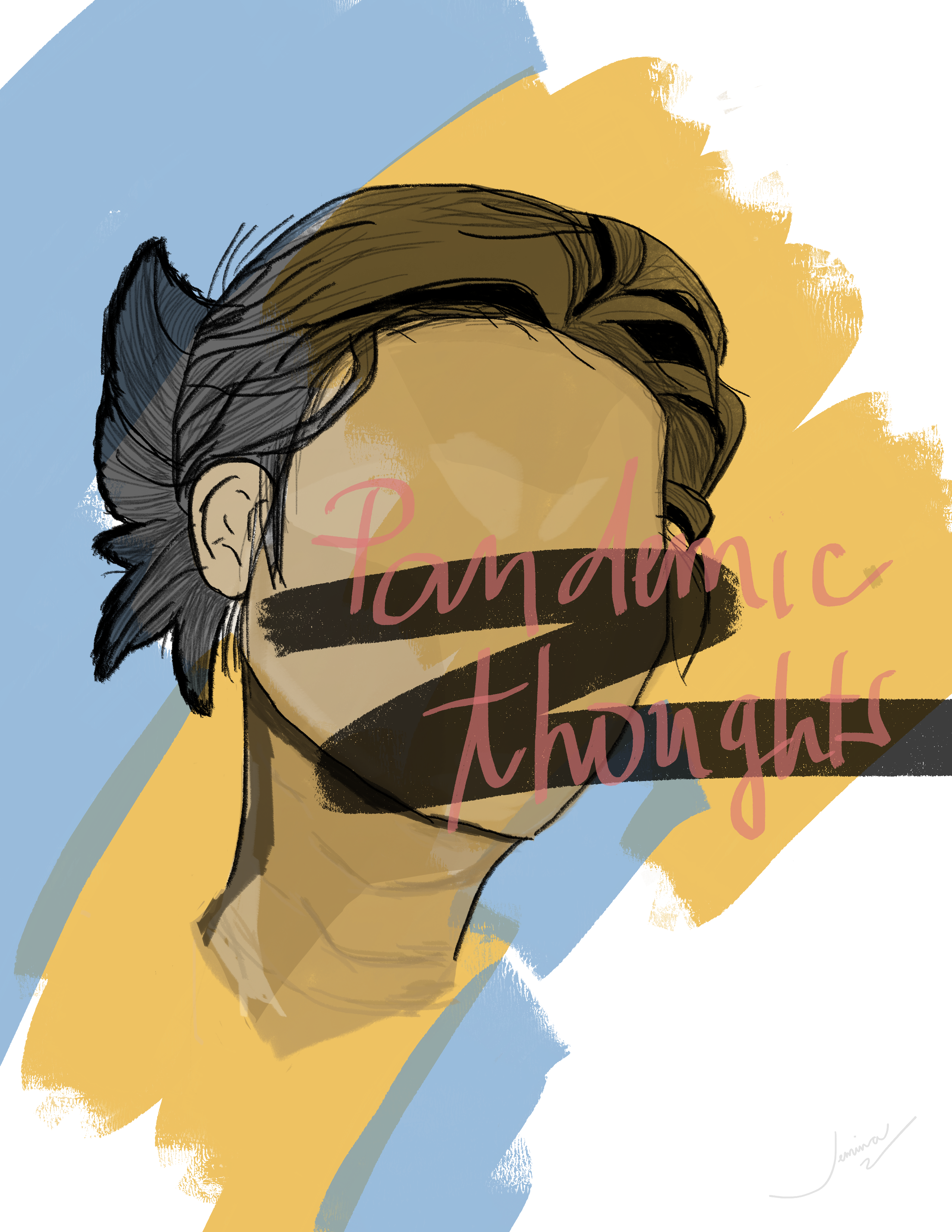 We've all heard the horrors of the two world wars that have happened in the world. Countries battling against each other for opposing political ideologies. Men were called to the army to fight for their respective countries as an act of patriotism. The economy suffered a huge blow in these battles and so has humanity. The horrors of the world wars are well-known and have been a lesson to the whole of humanity. It was a lesson to not get caught up in one's ideologies; to not be overwhelmed with hatred; to not solely stand behind a man who only seeks power and tyranny, and; most of all to not let the horrors of the past be relived again.
As another decade of humanity commences to an end, we again find ourselves in the midst of a battle. A battle, unlike WWI nor WWII. It is neither a feud between leaders nor is it countries bombing each other. But rather, it is the world against an enemy invisible to the naked human eye.
It is a battle against a virus that is trying to take over the whole world. When I was in 9th grade my consumer chemistry teacher told us that someday we wouldn't be fighting through bombs or pistols like what happened in the world wars. But it would be chemical warfare between countries, and that would be more dangerous than what happened in the past. He was right in one thing that our generation wouldn't be fighting against each other with guns and bombs, but rather something more sinister. Instead of the countries battling against each other, the countries are all on the same ground battling a common enemy, the coronavirus.
The coronavirus has taken over the world in the past months. It started in the small town of Wuhan, China. It's merciless. What's ironic about this enemy of ours is it seems simple yet so complex. Yet it has taken over the world and day by day it continues to take the lives of many. Furthermore, it is making the world economy plunge at a fast rate and it has caused worldwide panic resulting in supermarkets being emptied due to panic buying.
In the Philippines, many healthcare providers have contracted the disease and the hospitals are functioning beyond their capacities. Every country whether the first world or the third world is at the mercy of this virus leading to lockdowns. Governments are at their wit's end trying to fight an enemy that can only be seen through microscopic technology. Everything is being done to contain it yet not much has been affecting it. What's scarier about this battle that we are in is the uncertainty of it all. As we are all stuck in our own homes, trying to flatten the curve, we cannot help but wonder if there still is a tomorrow for humanity? Is there a tomorrow where we get to go out again and live like we used to? Or is the coronavirus going to be our future?
These are deep and unwanted thoughts that creep in our minds as we lie on our beds during these dark times. Every time the sun sets and the stars and moon begin to emerge, I can't help but be anxious if it's possible to win this battle. I can't help but wonder whether humanity would triumph over this virus, just like how we always used to. Despite the horrors of the coronavirus, it's good to know that it wasn't strong enough to empty the good present in the world.
The coronavirus crisis has been motivating more good acts than ever before. More people are becoming compassionate, charitable, and selfless. It is emphasizing to each one of us how strong we are if we stand together. It is showing us how this virus won't dampen the hope that we all carry in our hearts. Some people might believe that this is the silver lining of it all. But I beg to disagree because even before this virus, many people were already charitable and selfless. It is further highlighted now since darkness has been engulfing the world we live and we need to hold on to something to keep ourselves sane.
The little sparks of kindness that have emerged from our society give us hope during these tough times. I'd like to believe that we will triumph over the coronavirus. Humanity will once again come victorious over this. We will come off this battle with more knowledge about the virulence of this virus, more discoveries to fight it, and more inventions of vaccines against. Coronavirus has been the grandest reality check of our lives—making us realize what truly matters in our lives. Thus, changing us into a better version of ourselves—a version more equipped to take on the future that awaits. This I believe, is the true silver lining of it all.