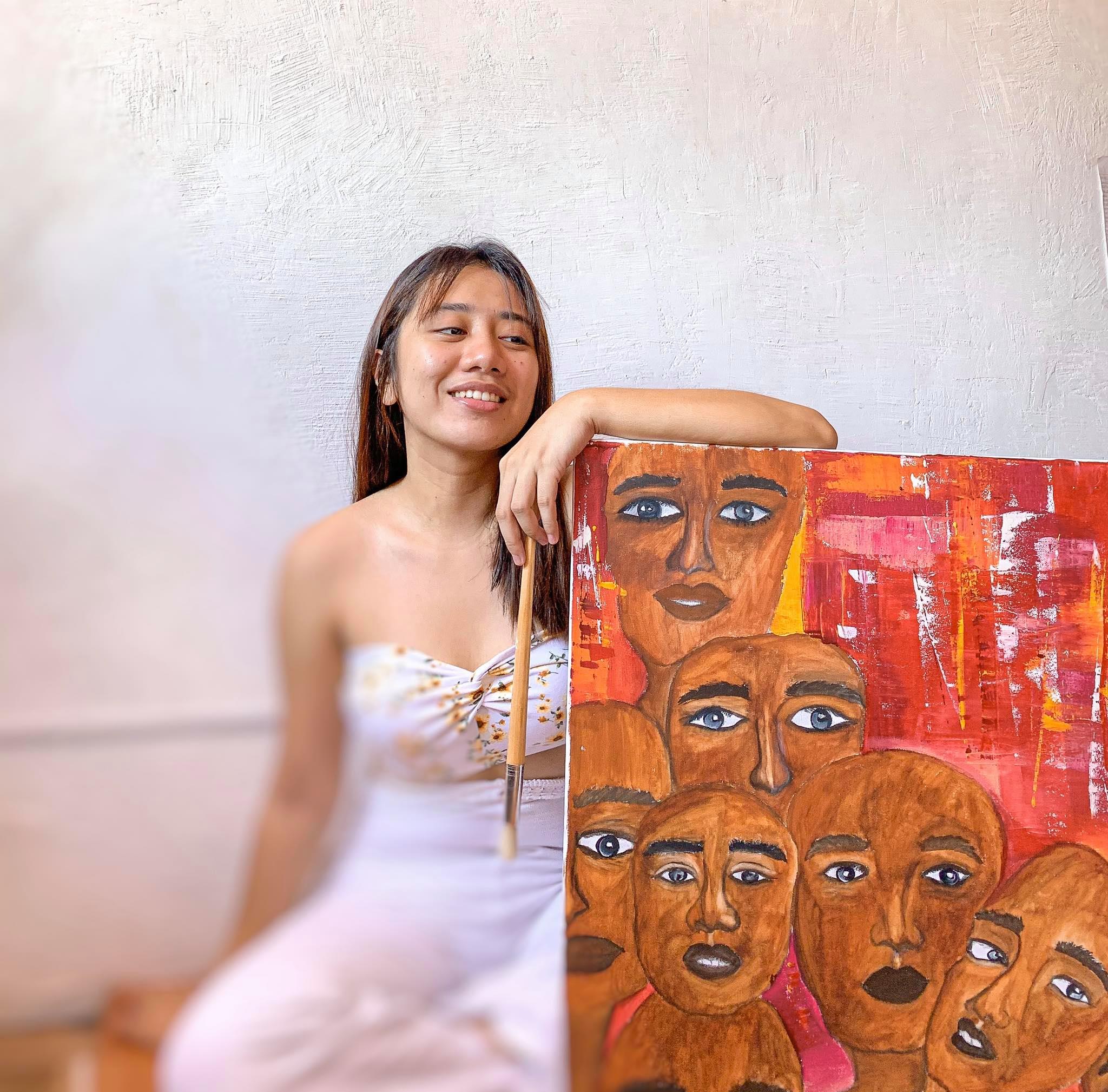 PAINTED DREAM: How did Brush and Paints help me to discover the life I have now?
Every artist has their once upon a time story on how they became an artist. Some were born to hold a brush to paint, some just love to draw, and others.... well they've been to a lot of classes just to hone their skills before they could make their own masterpiece.
Well as for me, I started to discover this talent of mine when I was 8 y/o. My uncle taught me to trace a person's face on the newspaper by using a pencil and plain bond paper. I am the type of person who has this mantra in life which states "Practice makes Perfect" which in fact was very helpful. I used to draw only on the days where I feel blue, when there are a lot of thoughts juggling into my head, when I don't have someone to talk to about my problems. In short those two non living things (paper and pencil) became my source of calm.
My first two years of non stop drawing, (I actually filled some of my sketchbooks with sketches) made me realize that those sketches I made were a bit dull, It's like a thick cloud being filled with water in it yet still not ready to pour. That's when I noticed that I'm lacking for some shades of colors. They say "There's always a rainbow after the rain" but how am I able to produce sunshine or even rainbow out of my works knowing that the water is still stuck on that large cloud and not even ready to pour?. I started buying painting materials such as acrylic paints (with the shades of primary colors), paint brush, plain canvass and palette.
At first, I'm able to discover how to mix such colors to produce the secondary ones and when all the colors I needed to start my first masterpiece were present, I then start creating my first ever painting. As the year passes by, my collection of paintings are growing. I even decided to step in the business world and little by little I am able to introduce my works and started to earn from the artworks I sold and save especially now where savings is an important tool to survive. You see, it's quite a long ride before we could make or even finish a single masterpiece. It needs to be anchored with determination, passion and faith.
To those young ones who are still figuring out what they can and would want to do, here are some tips that could help you discover yours:
1. Take a risk. Find something that would make you feel that you would want to do this, whatever might happen, you're still going to pursue that thing, because it makes you happy.
2. Believe in yourself. On anything that we're up into, we need to trust ourselves. Of all the people around you, there will always be that someone who could help you to do incredible things, and that is yourself.
3. Art is a mess. We all know that nothing in this world is perfect until you believe that it is actually perfect. It always depend on someones perspective whether it's beautiful or not. Just like an art, you cannot tell whether it's perfectly made or it's lacking of something unless you figured out its own definition.
4. Timing. Of course, who would know when it's the right time to start anything? the answer is, if you feel it, do it.
5. Love. All of the things that we're doing has a mixture of love. A person who believes that they found love on something could produce the most perfect masterpiece. and that's all!
During this time where everyone is stuck at home, not everybody are allowed to go out and work, let's encourage each and everyone to find light amidst of the darkness we're into. Let us not only focus on the downside of this pandemic situation but also to seek for better ways how we could survive this situation and improve ourselves little by little.