Candy Bulletin
Old Songs
I started to love old songs... and him.

I'm not into music. I don't sing and I can't dance. I can't throw silly jokes. I'm simply sad and boring. Like an old snail hiding in its shell. Until he came pulling me out of my cave, to enjoy things I never thought I would. Once in a warm afternoon before sunset, he filled the kitchen with the sound of our laughters and music. And in an old song's beating I sang and danced with him whilst cooking. Me on top of a bamboo chair, swaying to the retro melody and him flippin' pancakes with his spatula whilst singing in chorus with the radio. And at the best part of the song he would twirl me around with one hand and me holding his while the other holds a fork of pancake.
Those crazy three old songs we spent in that little kitchen made me "me" for a while. Not caring if I could dance well or if I sing on the right tune. He was my time machine that brought me back in my joyous kiddie days at that moment and spoiling me with my love for flour treats. There were times when he would walk me under mixing colors of orange and pink skies. And watched the greenfields with hint of golden grains, fancied at ducks running and swimming in an antline. Hearing the same melody of an old song played on his phone, we witnessed the pink sky turned gray in between fast moving cars and the plain forest field. Me, clinging like a kid onto his arm, feeling his relaxed pulse in par with my racing heart. And him throwing lines that would make us both laugh and unknowingly water the feeling that I have kept from growing.
Those short times I stopped thinking of how him and me can't happen. I let myself to be just purely happy in a while, knowing regrets will haunt me in the future. Damn. I started to love old songs... and him.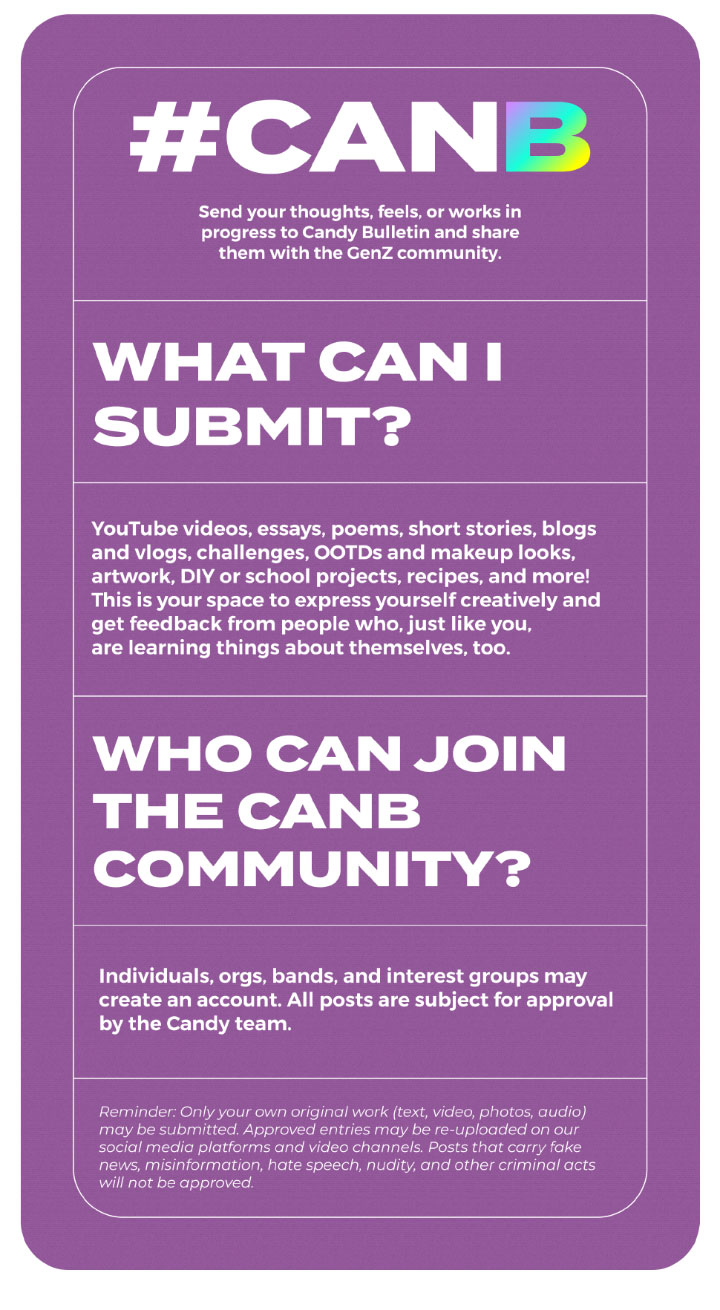 VIEW MORE
Loading Comments

Hide comments
From The Candy Bulletin Community