Candy Bulletin
May it never fade
So don't ever fade, you are worth a piece of a puzzle in this universe.
The way you see things in true wonder, that every day is a gift and a hope of change. May it never fade for you to find beauty in things, as you roam around this universe of pain because you matter. Sometimes, waves of sadness may rush through your veins as it pins you down on your bed in an ungraceful manner. I hope you always remember your purpose, that the very idea and the existence of you is something that someone is proud of.
The aroma of morning breakfast as you walk around the house half asleep. May it never fade for you to see the sunshine, the scent of plants, and the tiptoes of morning hours where your appearance lies in the mist of the hour. Sometimes you may hate the sunrays that crawl into your room as you stretch out all the dreams away from your deep sleep. I wish you would always remember your warmth, the way you change the ambiance of the surroundings with your undeniable presence for the people around you. The love and embrace that you have for yourself during ungodly hours. May it never fade for you to see the warrior that's embedded in your skin. A reminder to think of all the badges you accumulated all throughout the painful battles that you succeeded alone.
The world is tough, but so are you. Always remember that the very existence of your arms as it pinches around your waist in embracing yourself, those are the moments you know you'll live for. Because you are needed, and no matter how it takes, you need you. The laughs you create with the people you love the most. May it never fade for you to remember how exciting it is to be in the universe where you're in it. The atmosphere of your presence is a blessing to the dear ones you hold inside your heart.
There are people who notice your little chuckles in bad jokes and sighs in tiredness. Every minute of your wonder matters, and it's pure bliss to have you around even if the world is sometimes cruel, but you are hopeful. May it never fade, the idea of you because you walk around like a burst of sunshine without noticing it. So you might not see yourself as a glimmer of hope, but we do. So don't ever fade, you are worth a piece of a puzzle in this universe.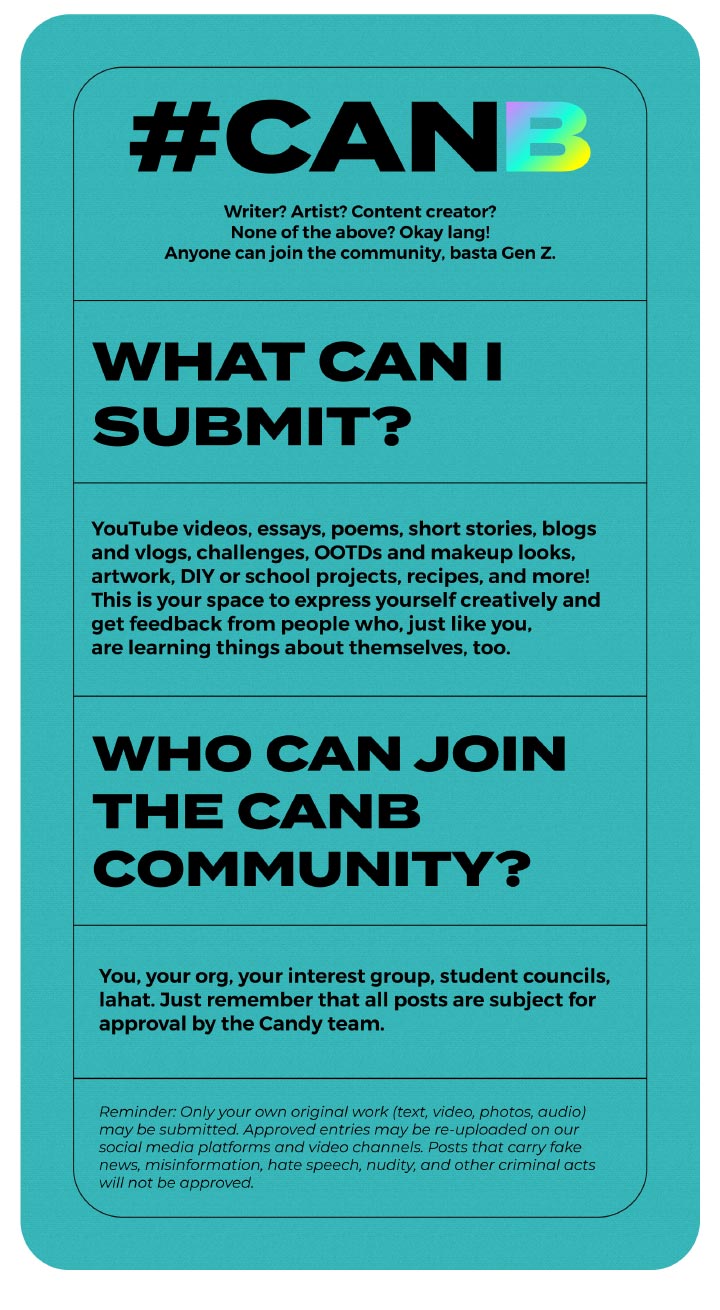 VIEW MORE
Loading Comments

Hide comments
From The Candy Bulletin Community