Candy Bulletin
LIFE ADVICE YOU NEED TO HEAR WHILE YOURE STILL YOUNG
This blog is dedicated to all teens out there struggling in determining what they really want in their life or if you simply want a glow up.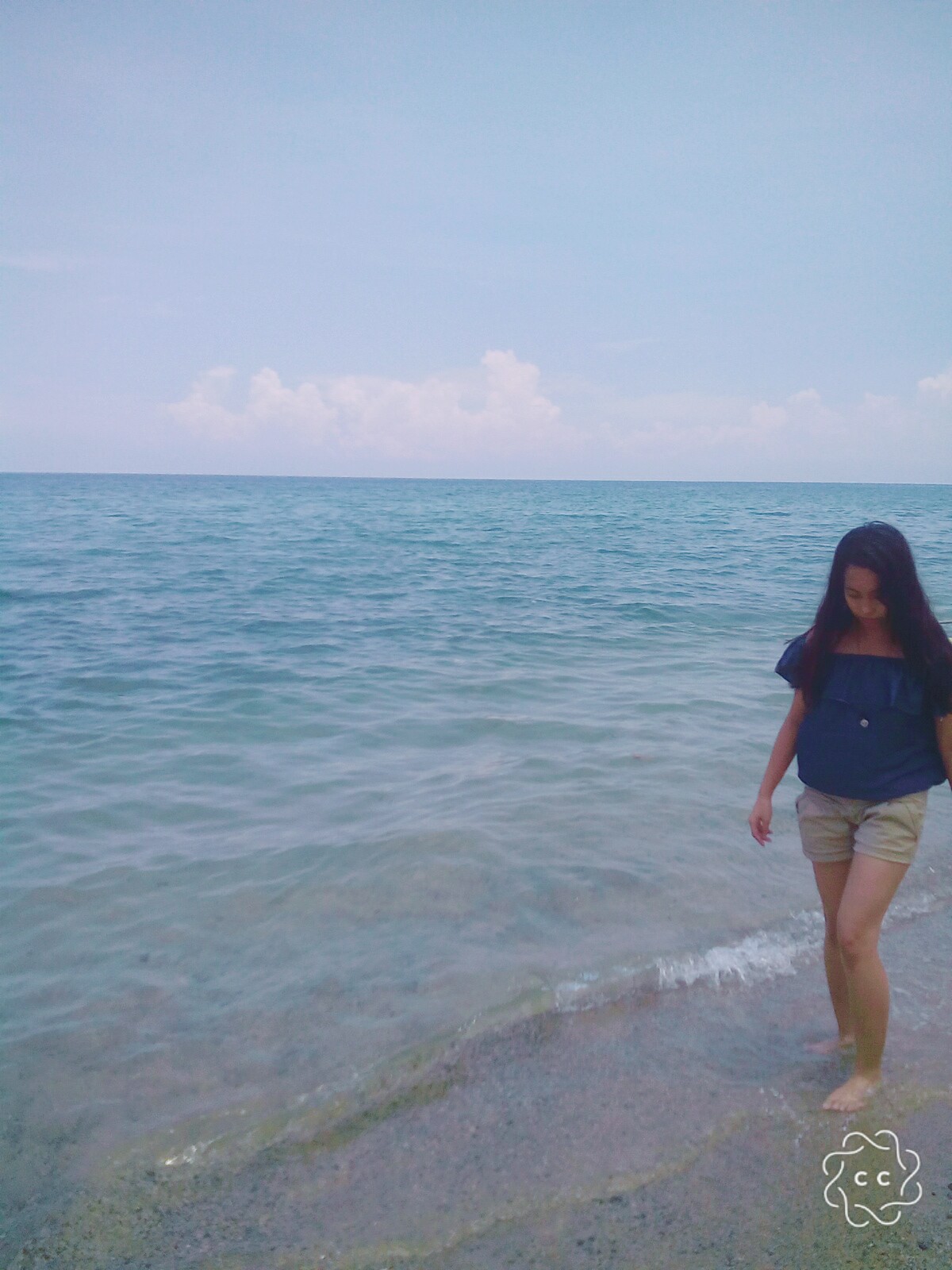 LIFE ADVICE YOU NEED TO HEAR WHILE YOURE STILL YOUNG
This blog is dedicated to all teens out there struggling in determining what they really want in their life or if you simply want a glow up. And since were still facing a pandemic, I think this is also a season where everyone is re-thinking about their lives. So, I hope these advices might help you.
Tip #1. TAKE RISK - since most of you are still young, I advice you to take your biggest risk. Whether it may be taking the course you want, a skill you want to acquire or just simply taking the risk to throw away your emotional baggage from your childhood. While you're still young, you have very little to lose. You dont have that much commitments and responsibilities. Because the older you get, the more responsibilities and obligations came. So when they are still not piling up, take the risk! As for me, the biggest risk I took when I was still a teenager is to CUT OFF TOXIC FAMILY TIES.
I may sound rude here but, yeah. I decided to throw away my emotional baggage from my traumatic childhood and cut off some of my family ties and it is completely okay! You dont have to be bothered by whatever they will say. Because at your age, you are already investing on your growth as a person. If you really want to grow, THERE IS NO PERFECT TIME FOR YOU TO TAKE RISK BUT NOW. Because in taking risk you are actually giving yourself a reward of getting something amazing or beyond what you expect you can have. As they say, the bigger the risk, the bigger the reward. Keep in mind that the bigger the risk, the bigger possibility of FAILURE. But that is completely OKAY. Because just like what I said earlier, you are still young. You dont have so much to lose so, dont be afraid to take the risk and then fail. But after failing, learn from it and the more courage you have to take risk the greater the learning, reward or happiness. Ito na nga, how to take risk nga ba? And what are the risk that would actually help me to grow? #
2: VOICE LESSON - dont get me wrong, hindi ito vocalization para sa pagkanta. What I mean is, learn to listen to that VOICE INSIDE YOU. Listen to your heart, to your intuition and to your visions because it will be your GUIDE. Because I realize that as you go along your journey of your life and if you really want to be YOURSELF and be successful in achieving your goals, the only GUIDE that you should follow is your OWN VOICE.
It is okay to take and consider other people's advices but at the end of the day,you should never forget to listen to your own voice. Because that voice is what tells you what you truly want. How would you know that if it is your 'own' voice? Your own voice always comes from your HEART. The voice where YOU and GOD'S voice are one. Because I firmly believe that God knows your heart and that is where he reside. I like journaling because whenever I journal my thought every night and every morning, I feel a dual voice inside my head. Like, it contradicts what the other voice is telling. For example: If we have dreams or goals that puts us so much weight and pressure to the point that it makes you exhausted, STOP. Because it might be a dream or goal of someone else. I believe that your own dreams and goals may be frustrating most of the time, but that frustration has fueling feeling that will always tell you that 'This is the hard way to better so keep going'. Frustration in your own dreams will not make you feel exhausted because achieving a dream itself is a fulfilling feeling.
#3. TAKE ACTION - if you really want something to happen, take action. Dont just sit there and wait things to come your way. Make action or decisions that will take you to where you want to go in your life. Just like what I said in one of my novels that I am writing in wattpad, "There is no such thing as destiny or fate. Because YOU make your OWN life choices." For example, I cannot expect to be a published author if I dont write any novels right? The bottomline here is, if you are not moving forward you are actually moving backward. And it is a sad thing. Life is full of situations where you will be put in the line whether you take courage or just stay where you are. Because GROWING needs consistency in moving forward. So if you dont have to enough courage to take action, your life will always stay the same or worse you will continuously shrink down.
#4. EXPAND YOUR HORIZONS - this means stretching your comfort zone. I watched an anime entitled "Black Clover" there is a captain there where he always tell his subordinates to surpass their limits right, here right now. Going out of our comfort zones are surely scary and uncomfortable. But you have to accept the fact that you cannot stay on the coast forever. You have to change, because the only thing that is constant in this world is change right? Go out of your comfort zones because LIMITS are just in the MIND. There are disabled people who are successful in their own careers. Because the lesson here is, if you hold back there will be no growth. Because GROWTH blooms in DISCOMFORT.
Last, #5. INVEST IN YOURSELF - especially now that you are still young, you should focus on investing on yourself more. Time is your bestfriend at this point of your life. You have so much time to discover things about yourself. I never regret buying and reading books that I never knew will help me later on in dealing life's challenges. You can use that time to read books, gain wisdom, or pick a new skill, improve your talent and learn from your experiences. Keep learning outside your home or your school. Because the real battlefield is OUTSIDE. What you learn in school will only help you in your career but your wisdom and experiences will help you in life or as a person. People who doesnt embrace growth will never succeed in their life. (This is a reflection blog from my 21st birthday last week. I hope you can feature this on your page and I hope it can help others as well. )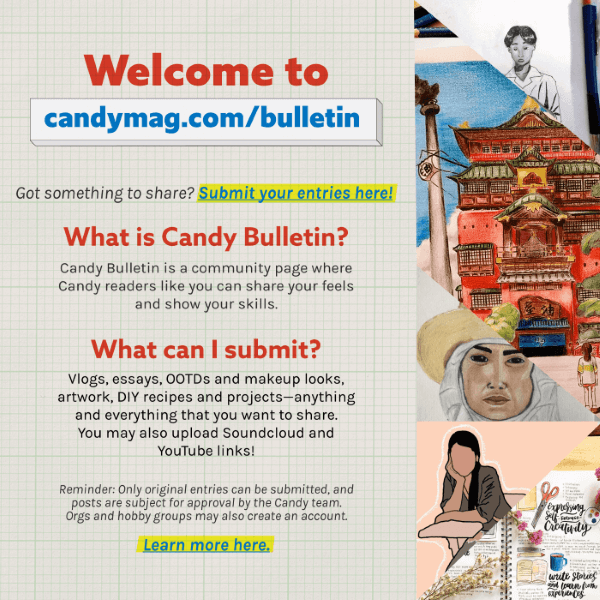 VIEW MORE
Loading Comments

Hide comments
From The Candy Bulletin Community