Candy Bulletin
King, Queens, and In-Betweens
There's always a rainbow after the rain...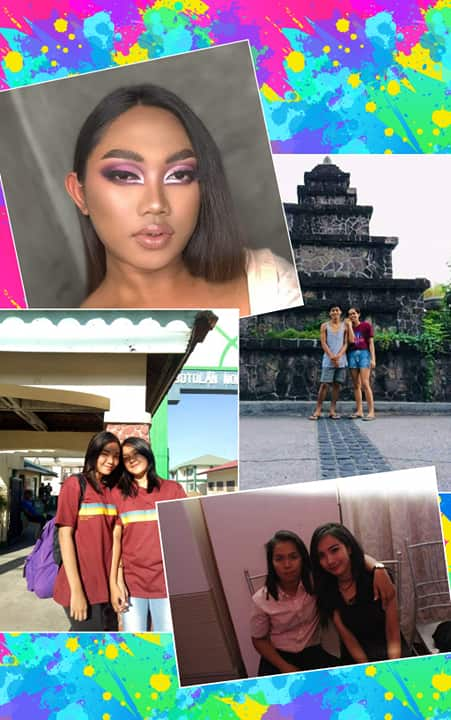 King, Queens, and In-Betweens
Words by Einjellyn Puno
One. Two. Three deep breaths. They cannot find the missing piece of their souls. People start to look up. Open windows start to close, stories are kept and an old dusty umbrella opens against the crying of the clouds.
Much like the windows, the stories and the old umbrella, most members of the Lesbian, Gay, Bisexual and Transgender or LGBT Community tend to shut their lives from the society in fear of being called names and judged. Their only safe haven are the comforts of their own rooms. It is important to acknowledge strength and the factors that protest sexuality such as peers and acceptance They deserve love deeper than the ocean itself. It was not their choice to be who they are. They are proud and it is something to applaud. Our school is home to many members of the LGBT Community. One of them who chooses to disclose his identity questioned out society. "Why do people like them exist?," he said, filled with sadness and confusion. "What I only want is to be accepted. Because I do not want to change just because our society set a standard for who you should be in exchange for its acceptance," he added, broken heatedly.
He is right. no one should dictate us to who we should be for we have our own lives to live and our own desires to be fulfilled. "To be honest, the society has been more accepting toward us compared to the old days, but, it is not enough for me," he said, departing to continue his life. The experience can be particularly difficult for our Kings, Queens and In-Between who in their true colors. Every pain that runs down your nerves, remember that everything will be alright. For as long as the world is spinning, there is no reason to give everything up. A certain night will come and you will shine the brightest among any other. And when that comes, the world will embrace and keep you under its arms - constantly loving you for who you are.
King, Queens and In-Between, whatever their preference may be, they will only find the missing piece of their soul once the world, the universe rather, has shown them the acceptance that they have longed for. Because after all, there's always a rainbow after the rain. One. Two. Three. Deep breaths.
VIEW MORE
Loading Comments

Hide comments
From The Candy Bulletin Community