Candy Bulletin
I met a ghost and he taught me how to love
He continued following me for weeks...
It was March this year when I met a ghost, I know his name but he doesn't know mine. At first, I paid no attention because he's just a normal ghost who walks like he is still breathing like a living person and will suddenly disappear. He doesn't talk, he just follows me around. It was a bit scary knowing that a ghost is following me, I've seen a lot of ghosts but this one is unusual.
He continued following me for weeks. He saw me doing things that I really don't show to people, he saw me laughing and he even saw me crying because of a sudden breakdown. He just stared at me just like how a cat stares blankly into space.
The next day, he sat beside me like we were already friends. Surprisingly, he opened his mouth and started talking. "Mahal mo ba ang sarili mo?" he asked. "Oo" I replied. He started talking about Rizal as a reformist rather than a revolutionist. He talked about Philippine history like he was a historian. He talked about the British monarchy and how Queen Elizabeth I changed the whole game for Great Britain. Lastly, he talked about philosophy and its etymology.
"Ano ang ibig sabihin ng Phylos sa Philosophy?" he asked, "Hala, hindi ko maalala pero I know what Sophie is, it means wisdom."
"Nakita mo, sa lahat ng makalilimutan mo ang nakalimutan mo pa ay ang Phylos na ang ibig sabihin ay magmahal."
"Ay oo nga pala, it means to love!"
"You remembered wisdom but you forgot how to love. Baka hindi mo talaga mahal ang sarili mo, baka iniisip mo lang na mahal mo ang sarili mo."
I was astounded by how smart and deep he is. My heart pounded like never before. At that very moment, I fell in love with a ghost. We shared stories about places, people, experiences, and even stories about ourselves. I became excited about the days that I will spend with him. I became too excited that I forgot he is a ghost.
The next day, I woke up and I couldn't see him. I went to places where we usually talked but I couldn't really see him anymore. He left already, without even saying goodbye; not even a single word. I cried. A lot of tears, I must say.
He taught me how to love not only the idea of love but love itself. I fell in love with him so that when he left I felt pain. He really is a ghost, a disappearing ghost. He came, I loved, he left, I learned.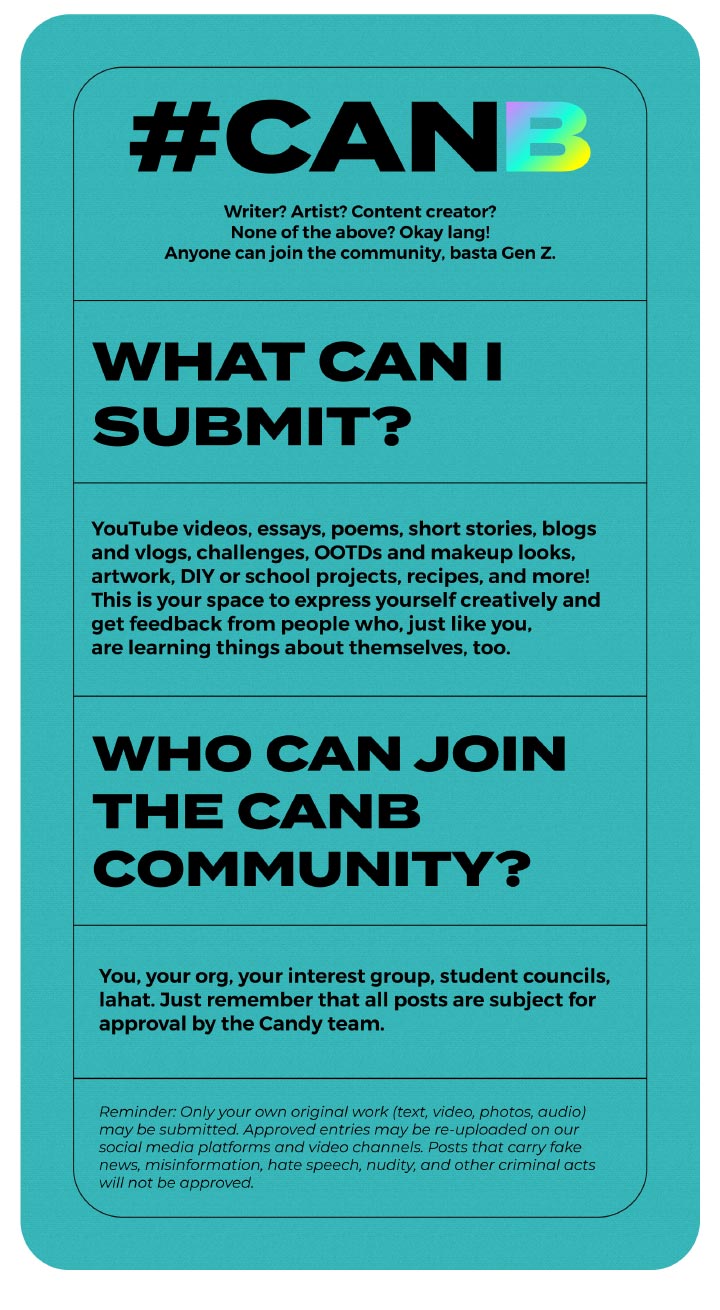 VIEW MORE
Loading Comments

Hide comments
From The Candy Bulletin Community