Candy Bulletin
I Just Finished Reading Midnight Sun and Here's What I Have to Say
I was so surprised that upon finishing it, despite its 658 pages, I am still asking for more.
It's been a long time since I last heard of Twilight. Twelve years after Breaking Dawn, Stephenie Meyer finally published the most awaited 'Midnight Sun'. I certainly cannot deny how much I love the first four books so just imagine my fervor and excitement upon getting my hands on the fifth novel in the saga. I was so eager to be one of the first to read it so weeks prior to its official release, I pre-ordered a hardbound copy from Amazon just so I won't miss out; talk about #FOMO. And just like me, most of the die-hard fans were all excited about it ever since the early draft of Midnight Sun leaked a few years ago. Midnight Sun is NOT a continuation of the saga but rather, as how Meyer calls it, a companion book. The novel retells the tale of 'Twilight' but this time in the perspective of Edward Cullen; the ever sparkling-skinned vampire we all fell in love to. As a super fan, I know it's hard not to spit bunch of compliments about the book as reading this is a whole trip down to the memory lane but, in the name of fair and balance judgment, I will try not to be biased.
Twilight is not new to criticisms. When it was first published, a lot were not pleased with it because it is said to be 'romanticizing' a coercive relationship; not to mention the many times Edward visited Bella in her room while she's asleep. Now that I'm older and thinking about it, if someone does the exact same thing to me, I would be immensely petrified. How about you, what do you think? As I read the whole novel, it did not change the fact that Edward's still creepy each time he watches Bella sleep. I know his intensions were pure and he just wants to make sure Bella's safe and sound, but it still did not feel right (granting Edward kind of explained himself in the book.) Although I must say, the part where he kills spiders in Bella's room is somehow cute; I still don't like the idea of someone secretly watching me in my room. Consent is still my number one concern.
To be perfectly honest, since I already know how the first book ended, I expected that reading Midnight Sun would be not much of a thrill for me but I was so surprised that upon finishing it, despite its 658 pages, I am still asking for more. Stephenie Meyer, we want more of Edward's thoughts, please! So to convince you more to read my current fave, let me share with you a few of the most memorable moments from the book that you shouldn't miss: (WARNING: Spoilers ahead)
1. Edward's Plan to Murder the Whole Biology Class
On the first few chapters of book, you'll see how Edward planned on killing everyone in their Biology class just so he could have a taste of Bella's 'sweet' blood. The first few chapters showed how monstrous and humanly Edward could be. I love how I was able to see a different side of Edward. Because in the first book, I can vividly remember how confident he seems like.
2. Jessica Stanley's Thoughts If you didn't like Jessica Stanley in Twilight, I'm sure you'll hate her more here. As we all know, Edward cannot read Bella's mind, he relied mostly on Jessica's thoughts just so he could observe Bella and be aware of her whereabouts. As Edward reads Jessica's mind, you can easily tell that she's jealous . The attention that Bella's getting from the boys in Forks high school (especially Mike Newton) kind of bothered her hence, making her a not so loyal friend to Bella. I'm sure we don't like a toxic friend like Jessica, do we?
3. Edward's hilarious distaste for Mike Newton I did not exactly dislike Mike Newton although he's kind of irritating in the first book since he had been constantly attempting to ask Bella out on a date. But what surprised me is how much Edward hated his guts! Out of all the boys that has shown interest to Bella, It was Mike who really made Edward enormously vexed and it's kind of fun to read Edward's thoughts of him. If there would be a retell of 'New Moon', I would love to see how much Jacob Black will annoy the heck out of Edward as he was always with Bella then. Stephenie Meyer, another book please!
4. My Favorite Bella's Friend—Angela Weber When Bella first arrived in Forks High School, based on Edward's telepathy powers, we've read how Angela genuinely cares for Bella. I honestly did not paid much attention to her in the first books but Midnight Sun made me love her. We all need a friend like her, please! Amazingly, I'm not the only one who is particularly fond of her but Edward as well! I liked the part when Edward faked a conversation with Emmett so 'Ben' (Angela's crush) will have the courage to ask her about the prom.
5. Edward and Alice's Secret Conversations Apart from Bella and Edward
Alice played a huge role in the book and it made me love her even more than I could imagine. At almost every chapter of the book, you'll find out how often the Edward and Alice converse through their minds. It also painted the closeness of the two and how Alice's vision hugely affects how Edward makes a decision for himself and his family. I really love how Alice was so supportive of Edward's lovelife and how she adores Bella even if they still weren't friends. Can I have Alice as sister-in-law, please!
6. The Cullens
If you miss the Cullens, this book is perfect for you. If you're a fan like me, I'm sure there was some point in your life when you wanted to be a Cullen. And darling, believe me when I say that you really should get a copy of this book if you miss our favorite family of vampires, as the book will let you to get to know them more through Edward's point of view. The book gave a depth to the vampire's world and highlights the relationship Edward has for his siblings, we were also able to feel how motherly Esme is for her foster children especially for Edward. Am I the only who got a bit teary eyed when she was happily watching Edward play a lullaby on the piano? And of course, we got to see more of Carlisle – the original Cullen and definitely the most perfect vampire. Need I say more? Before this book review comes to an end, allow me please to declare my love for Edward Cullen and how much I am proud to say that I am forever a #TeamEdward ever since the beginning. The book introduced the Edward we did not expect to see and I must say, Midnight Sun made me love him even more. Thanks for this legacy, Stephenie Meyer! Go grab your copy now!
*Main image removed due to copyright infringement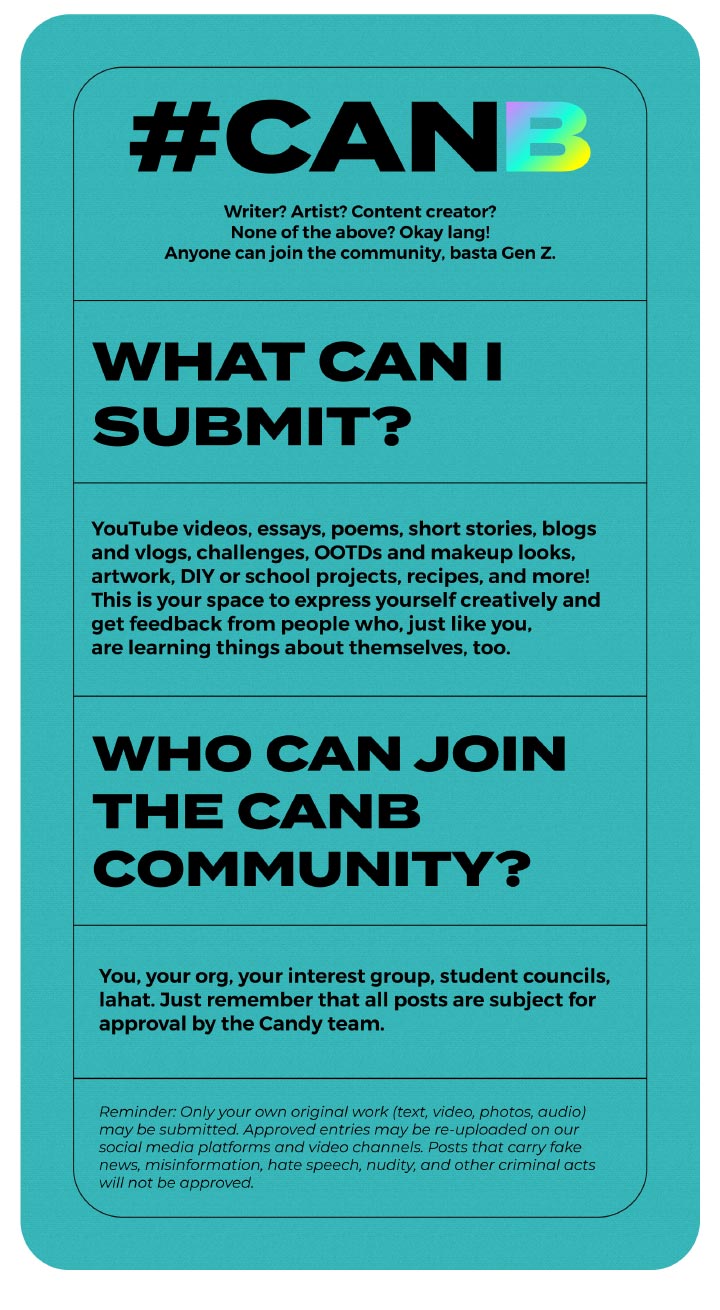 VIEW MORE
Loading Comments

Hide comments
From The Candy Bulletin Community