Candy Bulletin
Graduation Feelings
Cheers to the girl who never gets chosen.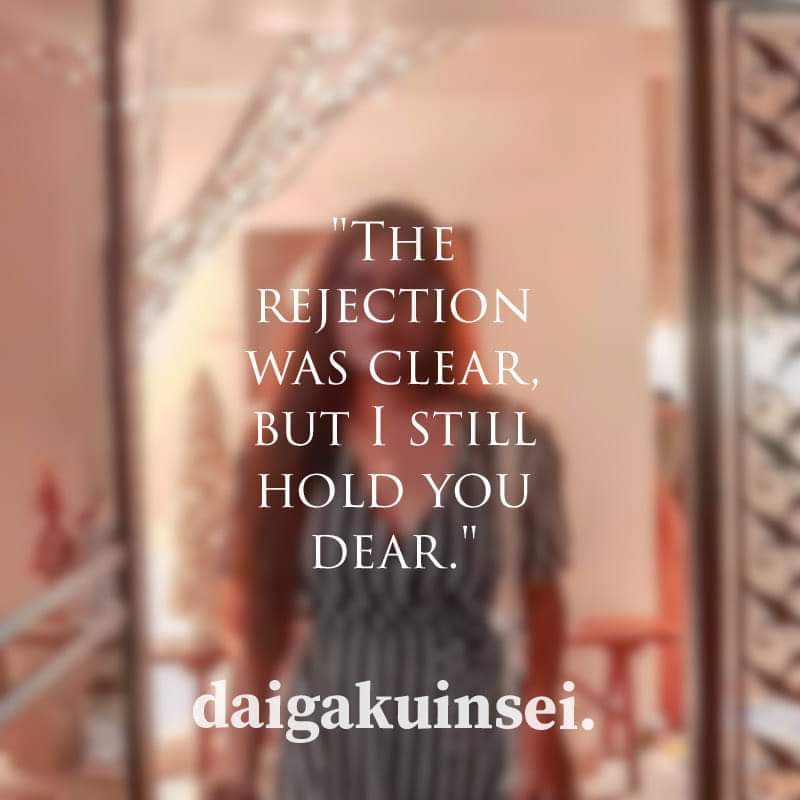 Graduation Feelings
There are lots of things I'll never let you know, things that I secretly scream at the back of my mind. Things you've never thought I've been thinking – and yes, it's all about you. Where do I start explaining for you to understand? That this adoration is going out of hand. Like all the girls who've come before, this one thinks she has something to bargain for.
Our exchange of words might be very short and few, yet each encounter always offers something new. I don't think you'll be pleased to know how I linger around, trying to seek places where your traces can be found. I always knew my chances on you were limited and you are a wall where doors are prohibited. But even with that, I still shamelessly climbed over. Not expecting what I can find underneath the covers.
The caps were turned, diplomas were received and new responsibilities were perceived. The rejection was clear but I still hold you dear. It's funny how the heart can start to bleed yet still continue to beat. Not even changing its direction, still pouring all of its affection. Selfishly looking at the same person, as if everything will stop in motion. When he turns back around and you hear the same fucking sound - of your heartbreaking and hopes crashing down. Cheers to the girl who never gets chosen. Right here, she waits and prays that someday their paths will cross again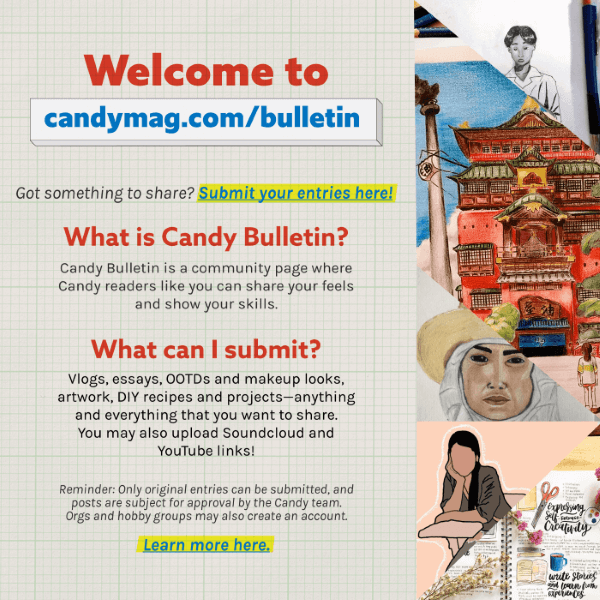 VIEW MORE
Loading Comments

Hide comments
From The Candy Bulletin Community