Candy Bulletin
Gintong Ngiti: How to escape our toxic society
Getting judged for being yourself is hard to swallow.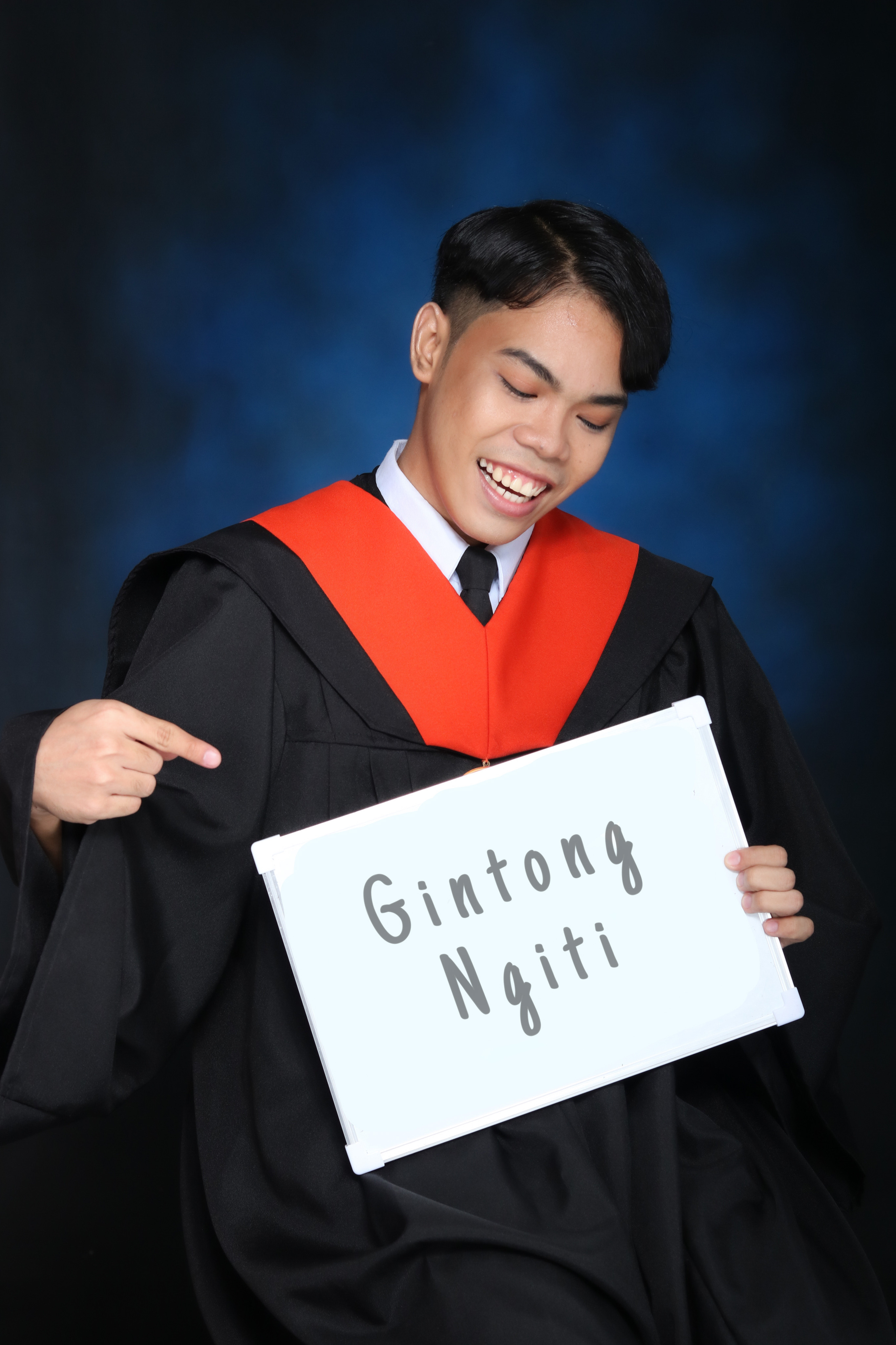 I pursued a Civil Engineering degree not because it's my childhood dream nor my family's dream, but because I am a victim of this toxic society. When I hear the word "toxic," first thing comes to my mind is chemical. This time it's no chemical. Rather, it became something just toxic — society.
Back then, I had a crowd phobia. I am afraid of people staring at me because I know inside that I don't have what it takes to be accepted in just a snap. I'm no good-looking, I don't have fair skin to flaunt — I ain't this society's shitty standard. Right from the start I know that I'm different. And right from the start I know that it will upset many people. Perhaps, the main reason why I became an overachiever since I was little. Every time I step out our house (my comfort zone), the eyes of society with the same traditional thinking for centuries welcomes me that says professional degree is vital to validate my opinion or lifestyle. One thing is for sure, I am not competitive towards other students. More of I have a goal. I was driven to do the best I could.
So, I achieved to be the Class Valedictorian when I was on elementary and Class Salutatorian on high school. I really didn't want to pursue Civil Engineering, but if I run after this degree, I can easily get these three things: respect, acceptance, and money based on my experience while growing up. Especially, I can avoid disappointment. "Respect begets respect" is a line I always hear. But I believe it is just a form of hypocrisy. Admit it or not, you just give it to good-looking people and to those who are worthy in you.
Maybe if I go out there without this degree, I wouldn't have experienced this respect and acceptance I am embracing. I want everybody to know that respect and acceptance is given to all regardless of the condition. Practically speaking, engineering offers you a lot of opportunities. As they said, money will come to you. Who doesn't want a bunch of money? I believe none. And so, I did pursue engineering as a credit dream. Once said, "Expectation is the root of all heartache." So, second best for me is nothing. This society branded me to not just stand with 99%. Civil Engineering is a different trajectory to me, but I continue to seek to avoid disappointment by becoming an overachiever. Having this degree and achievements set the bar high, it prevents me from disappointing people and prevents my family to get belittled. I have to keep my passion behind, for the sake of pride and honor of my family. I want to protect them at all cost. I always carry my belief that " If you cannot make an honor, never make any shame to the family."
We haven't surpassed the Toxic Culture Era. It's a shame for everyone who will tell that we made because we didn't. Getting judged by being 'yourself' is hard to swallow. But it is harder when you let the oppression destroy you. I want everyone to know that being a racist, homophobic and a slab of gammon is no acceptable. Despite the progress, problem remains. We just need to embrace our inner kinder and softer self. Come face to face with these demons. We don't need to be dealing with these kinds of people. We need to get the hell away from this toxic society. I learned and met a lot of amazing and incredible memories and people. It made me the best person I am right now. Nonetheless,I have no regrets in this expedition. For some instance, I realized that our degree is just a credit achievement. It isn't the thing that feeds us respect and acceptance, but it is how you prove to yourself that being different doesn't make you less a person and has nothing to do with your worth as a human. Moreover, I would like to thank my Nanay, Tatay, Ate at Kuya. I hope I made you proud. To everyone who's been part of this great journey, I feel grateful to all of you. I may not achieved to have a Latin Honor, but at least I gained friends and people who truly believes in me. I will enormously carry the "Gintong Ngiti" you all have given to me.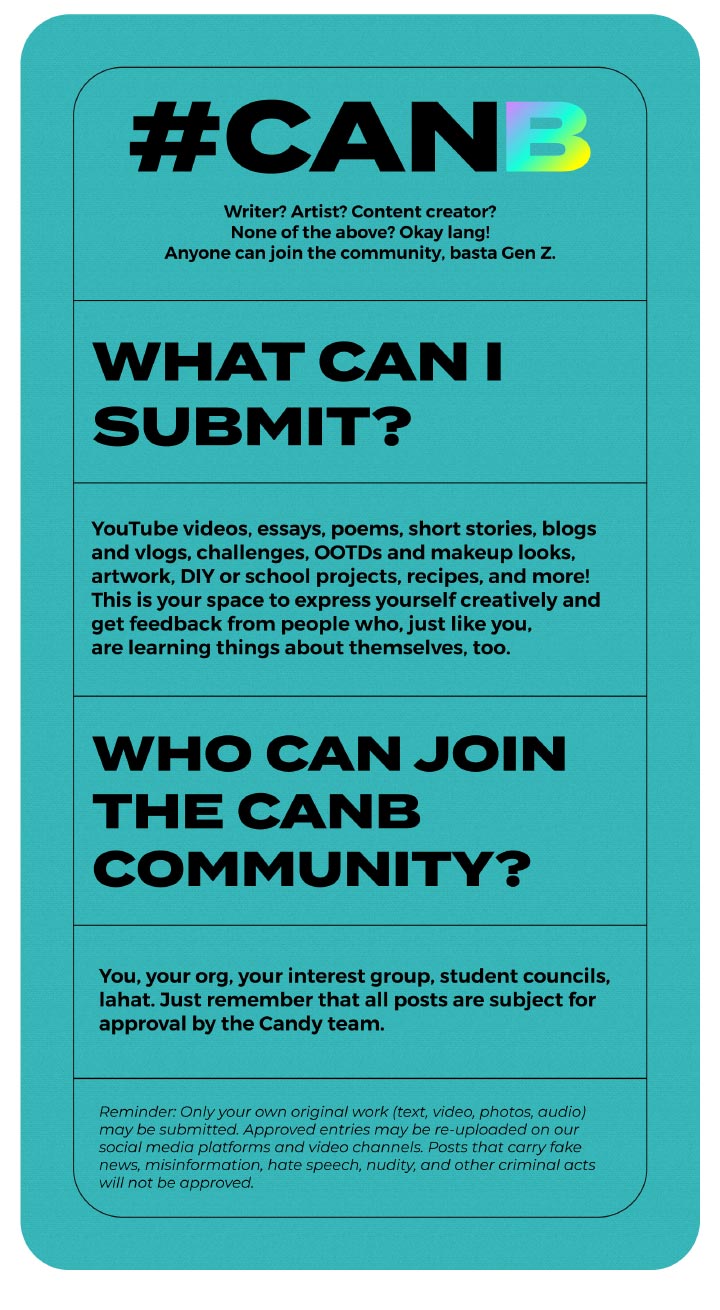 VIEW MORE
Loading Comments

Hide comments
From The Candy Bulletin Community