Candy Bulletin
Fortress Two pillars that held my breaking walls
I can't say moving to Baguio for college was a mistake, in fact it was a life changing decision for me.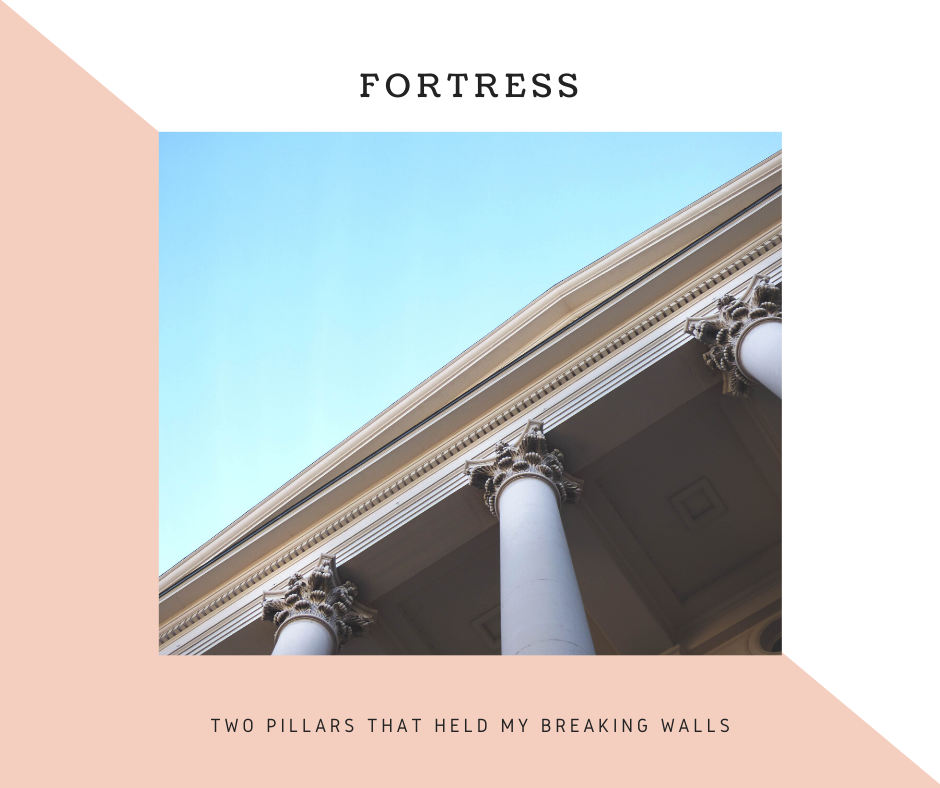 Fortress Two pillars that held my breaking walls
When I was in high school I knew for a fact that I was the trouble maker in our family. "Girls are supposed to be modest and calm" they said. I, the only daughter in a family of 6, intentionally broke that stereotype. I would go home late at night, lie to my parents and I would even put my friends first before attending family gatherings.
The reason behind those decisions were petty fights I found myself in between me and my parents. I remember seeing their way of teaching me morals and values as oppression and abuse when I was a kid. They managed to make all my brothers obey them, but no- they didn't get their so-called-princess to comply. I somehow told myself that they were in the way of my character development so I was so eager to look for my identity outside my home. After high school, I moved to Baguio for college. The surrounding was new, the people were foreign and there was no one holding me back. It felt new to me, but in a good way. Little did I know that living alone was a nightmare. Dad wasn't there to cook for me, Mom wasn't there to clean the mess in my dorm and what I oddly missed most, is washing the dishes pre-cleaned by my mom.
Days when I got sick were worse, I cried myself to sleep one time not because of how high my fever was, but because whenever any of us got sick, my mom would lay next to us while we were sleeping and whisper a prayer asking God to heal us, but that time it was just me, my tear-soaked pillow, and to make myself more emotional, a picture of my parents in between my hands. I was homesick almost everyday. So I made it a part of my routine to call my parents every single day and I would make "tampo" whenever they hang up saying "may trabaho pa ako anak".
Come to think of it, I hate myself for saying I love you to my parents more through texts and calls than in person. In the span of my first semester in college, I realized how dependent I was on my parents without knowing it. Whenever school works got rough, no one could comfort me better than my parents. The sound of their voice was enough for me to continue fighting. It was difficult for me to adjust to college, and I broke down easily. My emotions were as beaten up as a punching bag. I was mentally and emotionally tired. Every. Single. Day. What kept me together, were these two pillars. One I call mom and the other I call dad. I can't say moving to Baguio for college was a mistake, in fact it was a life changing decision for me. It made me realize to value my parents while I still have them.
I realized that when I turned my back on my parents, I forgot the good things they did in my life. Because of them, I have brothers who I can wrestle can with as well as those who mess with me at the same time. They brought me closer to the cross and protected me. They sacrificed so much that it makes me want to live my life to the fullest, for them. Ma, Pa, in this world full of chaos, I cannot be more happy that I found my fortress in your love.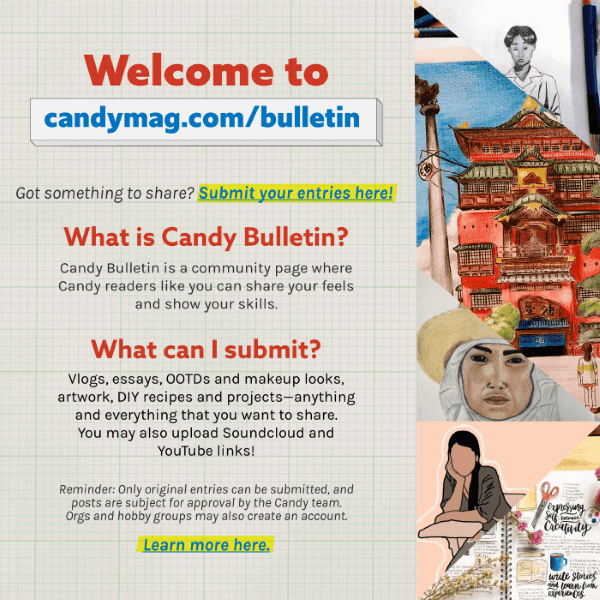 VIEW MORE
Loading Comments

Hide comments
From The Candy Bulletin Community