Candy Bulletin
E-numan, what went wrong?
It was my first ever E-numan experience!
It was my first ever E-numan experience! I was so excited. Don't get me wrong I'm not the kind that would pull an all nighter just so I can be at someone else's yard, drinking smirnoff and munching nuts. (well , I dont drink that much but I was a sucker for pulutan) though, that being said, I agreed to join since It'll be my first time to see my bestie after 5+ months and my two college friends whom I haven't seen since I graduated in 2017! Due to my excitement, I looked for 'pegs' and references for our E-numan sesh, online. I created visuals and prepared games which we could all engage in, and I compiled all of those in a deck. My Google Slide skills had been put to test!! Okay! so everything seemed polished and I already had drinks in the chiller, but what went wrong? One of my college friends, Red, wasn't able to join our E-numan session! I forgot that my bestfriend and my other college friend are total strangers! They've never seen each other before. It was so awkward. My best friend, France, kept entertaining us but Ian seemed too shy to talk, he just smiled and laughed silently throughout the vid call.
We weren't able to use the visuals and games that I made. Maybe, the actual E-numan where you meet your friends, meet new people who potentially becomes a new friend, do crazy things whether you're at your friend's house or the bar, is better. (less awkward moments, easier to meet new friends, the feeling of having an actual company)
Through my rose colored glasses, I can see that this pandemic will soon come to an end and things will be back to normal (especially, inuman during Sundays at 8pm ?)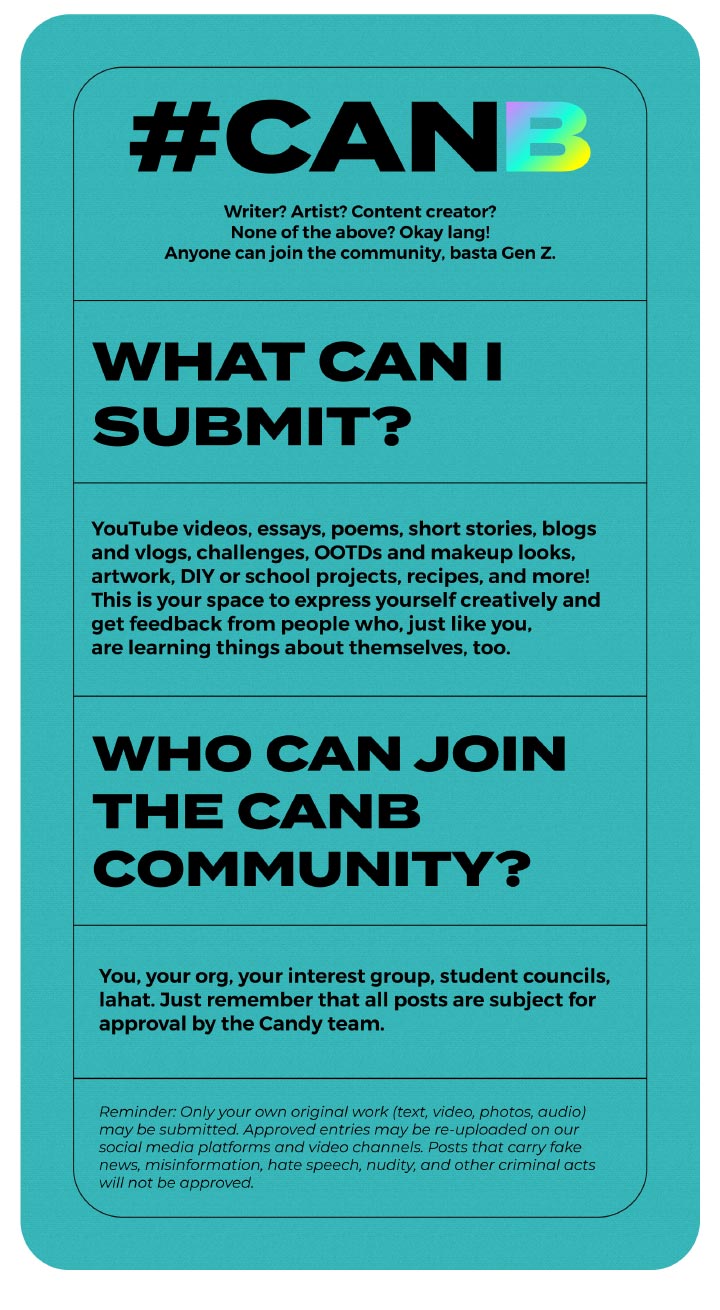 VIEW MORE
Loading Comments

Hide comments
From The Candy Bulletin Community