Candy Bulletin
CHAOS OF COLORS
The sudden cascading of humanity is a wake up call...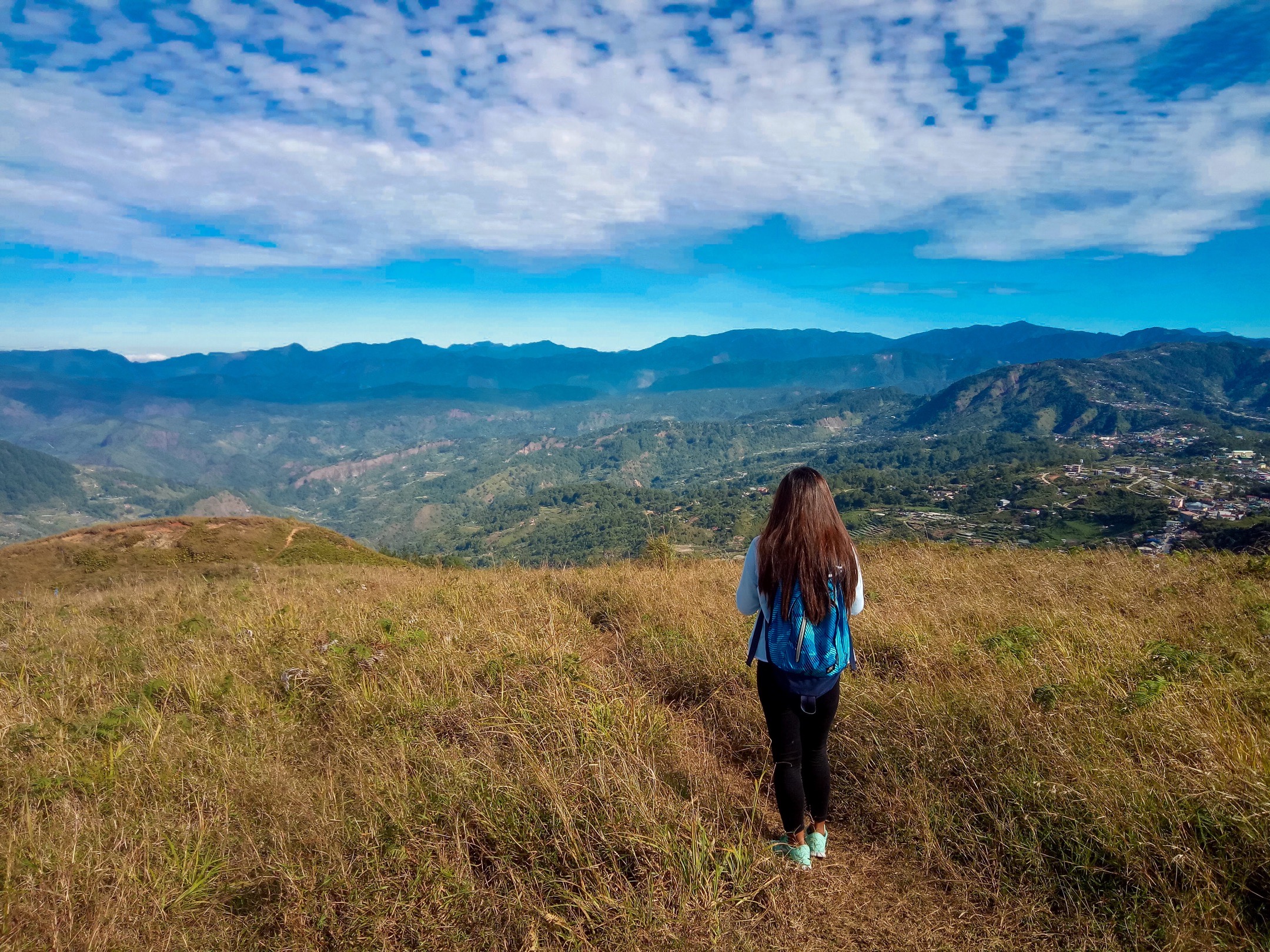 CHAOS OF COLORS
by: Charlize Cecille Carrera
The universe is wrestling with an obscure lethal enemy; we are now trying to live with an intimidation posed by a virus and as we go on with our quarantined life, can we really look for ourselves? I wonder how a college student and an only child like me copes up with this situation we're in? Is it possible to intricately do your house chores and online classes at the same time? Can I really withstand time and muddle through my own chaos of colors?
The sudden cascading of humanity is a wake up call, what happens now makes us reflect of what we did badly. A confinement at a small space in my room makes me suffer, the first three weeks of being locked up in our house were straight delusion. I forgot who I was at the moment; the noises I was used to coming to class, the long awkward jeepney rides, students scattered at every stores, loud bell by the chapel and even praying Angelus at 12 noon and 6 pm. I fail to recall how my life turns out if I'll be stocked at home for weeks..., or maybe months. I kept on asking my block mates and friends from afar asking them if they were alive and okay but it surprised me as it turns out that I should be asking myself if it's okay for me to be alone left with my thoughts drowning me with regrets of the value of life and decisions I've done.
It is a top priority to watch for yourself; you may keep on helping others endure their problems but remember yourself; Explore the depths of your heart, pumping and beating your yearning of love for others. I never thought of it until I realized that I also need to express and vent my emotions. In my eighteen years of existence I realized three things. One, life is unfair and we can do nothing about it if we're not everyone's favorite. Two, in a snap everything can be taken back from you and three, you can never go wrong for seeking help.
That is why, university students have raised their concerns to the school admin, asking for considerations and help during this tough time. It is challenging enough for an almost nineteen-year-old, only child like me that has slow internet access from our neighbor and a freshman student, how much tougher for the students with a family of five that has no means of living because their parents had a "No work, no pay policy?" How much harder for those students who thrives hard for their scholarships yet had no equipment to use? Thus, why do we have to battle with the pandemic, mental health, scarcity, and humanity all at the same time? There have been different memorandums that have been released by schools and universities on how they would cope up the time and the days that have lost because of class and work suspension; Some schools decided to continue their online classes, I prefer to call it online requirements because I strongly believe that the students don't acquire knowledge efficiently online and that they are doing it so for the sake of complying and passing.
At a crisis like this we cannot really assure the people can surpass this semester even if everyone is fighting for their safety and belongingness. We cannot also guarantee the fact that everyone has the privilege of having internet access or data connections. You can never declare the circumstances that everyone is at their houses safe and sound; watching Netflix all day or eating meals three-times-a-day nor all the students has no responsibilities at home; House chores, errands to pay bills, buy groceries and even think of the academic obligations left at the dorm. Hence, we cannot assure how some the students are coping up with these online requirements and the pandemic itself.
On this moment, I felt the need to question my existence, our presence and how hard it is to keep on withstanding time. We are cruel enough for the world to pay us back on what we deserve. The progress we are making are good enough for us to live at ease however at what cost should our world be maltreated? The world would continue to prosper even without the human race. How long should we endure time? If we do not reflect on what's happening now and we do not make a step to revive the planet we're living in, we could never endure time. How much more for the future ahead of us? Amidst this chaos of colors, let's be sighted with the rainbow of the world has to offer.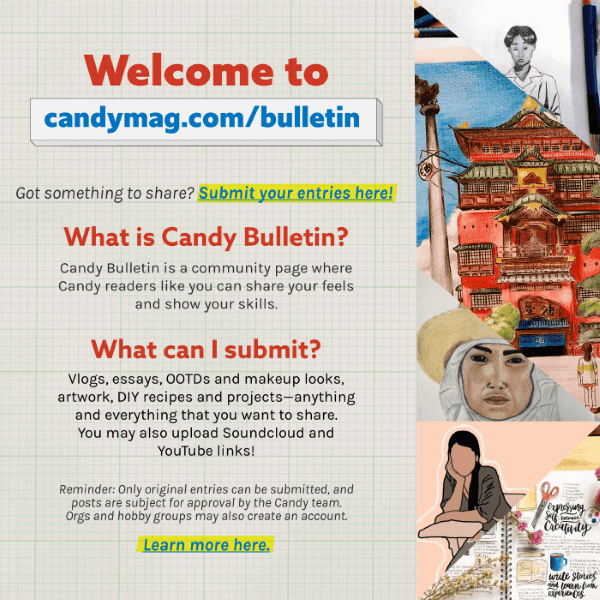 VIEW MORE
Loading Comments

Hide comments
From The Candy Bulletin Community