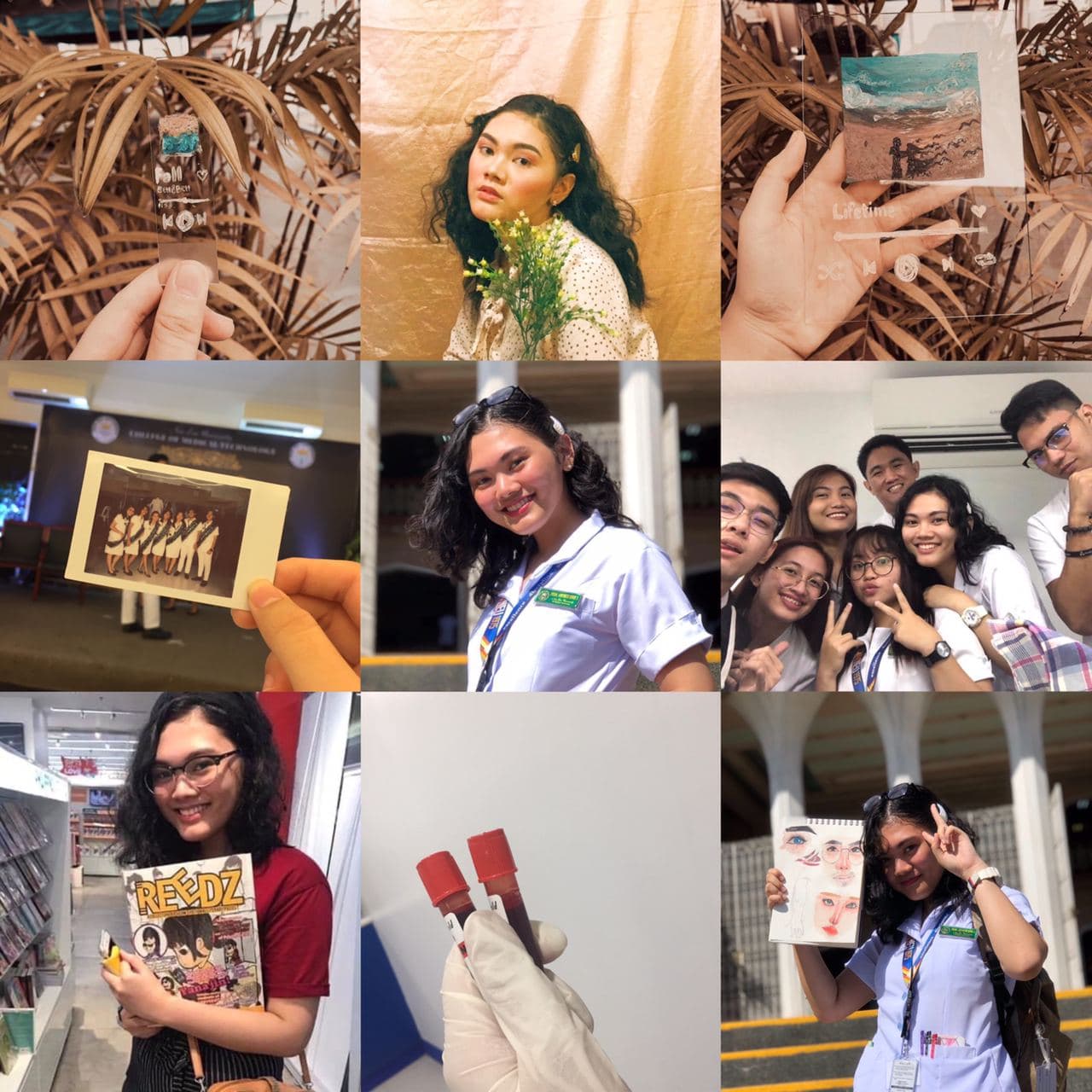 At first, I thought I was just lost. My first year as a Medical Technology student was a blast—but of course, it didn't end without people asking my why I did not take a degree program that's somewhat art, or literature, or even music-related. It did cross my mind, though, when I filled up my UPCAT form and chose Creative Writing as my third option after it crossed my mind that I was once part of a volume of PSICOM's REEDZ—but maybe it was not really for me as I was not even able to take the exam back then.
Besides, the fulfillment of having to understand the structural notations of biologically important acids, or knowing where to locate the sternocleidomastoid just draws me closer to my field of choice—Medicine and Science—like a relationship that I'd choose to fall for over and over again. What I do for fun did not go to waste when I took Medical Technology, anyway—it was a stepping stone for me to get out of my comfort zone.
Back then in High School, I was the hermit—I did not care about anything leadership and wanted to be the invisible kid. But I knew I had to change—in a good way and overcoming my shyness would be a step. Sleepless nights of weighing decisions after decisions before I applied and got into our college association as a member (now head) of the Multimedia, Technical, and Artistic Committee wherein I was able to express my skills in editing, writing, and photography. It wasn't easy, but I was able to balance it well. Through the process of honing myself, I was also learning—it was probably the one of the risks I took which turned out perfectly fine (even though at times I would be screaming internally).
On days when my schedule's not packed, and papers are not stacked up on my study table, I would write songs, record spoken poetry pieces that I'd randomly write while drinking my favorite Tiger Sugar milktea at our school café while waiting for the next laboratory class, or update my Wattpad novel "Gunita" (which won the Watty Awards 2019 in the Fanfiction Category). It was a matter of time management, and probably procrastination too; when I'm too stressed out over school works, I'd rather write another batch of poems to be posted on my social media accounts, and just blame myself the next hour why I stopped studying (kidding).
At first, I thought I was just lost—not kidding. It felt like I was an odd creature, or something near to that. I was geeky and artsy both at the same time, and sometimes it's hard to maintain balance in between. But even then—I wasn't losing who I have always been from the start. I'll always be that girl who'd write songs within five minutes—just like what people have told me, "don't let that die"—of course, I won't let it die—this is who I am. But Science will always be my blueprint, it's the direction I have made for myself right even from the start. It's the reason why I learned how to perceive and understand what goes on—that even when I was first lost, this is where I found myself. That I can be both. That our choices cannot hinder us from becoming who we've always wanted to become and what we want to pursue--even if it goes separate ways. So, for you, who's stuck in between what-ifs, and what-should-Is—follow your heart, but don't let it consume your passion. You don't have to let go of what fills your emptiness trying to chase the dream you've always wanted to reach. You can always aspire to be an artist—don't let your dreams limit you. Always aim for it. The river can always stream on both sides freely.