Candy Bulletin
An unsung hero
Here is my pilot write up.
I am currently exploring writing and my advocacy is to tell stories that will draw inspiration to others. Here is my pilot write up.
Today was extra special as I get to hear the story of one cab driver. He was a dad of 5 and driving is their only source of income. He shares that this pandemic really has a huge impact in terms of their finances. 2 of his children need to stop from school while the youngest is a special child. Fortunately, this year, his eldest daughter graduated from college and will start her job this July.
He was almost teary eyed as he recalls what it looks like being on the road with all the uncertainties (from long traffic, robbery, typhoon, unwanted trouble and the need to drive 24 hours just to meet the boundary). He continues thriving because he knows that his family needs him and that the only treasure he can give to his children is education.
I can feel the emotion and sadness in his voice given the situation but what I do remember as we end our conversation is his attitude of appreciation on what life has to offer. He accepts the fact that whatever life gives you, you have to remain strong even if it hurts. I forgot to ask your name kuya but you're indeed an unsung hero for me!
Sharing this to help remind everyone that with positive mindset, everything may not be in their perfect places or the way we want it to be but it does put us in the position of having a peace of mind and learn to see the brighter side of life.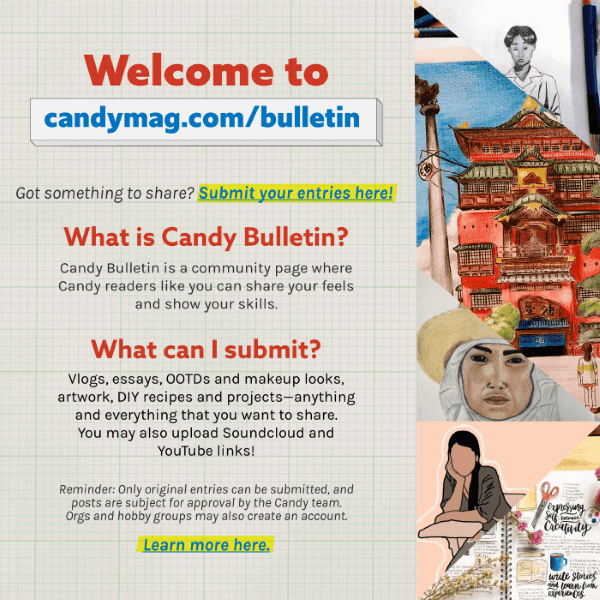 VIEW MORE
Loading Comments

Hide comments
From The Candy Bulletin Community