Candy Bulletin
A Grandmother's Love
Cherish every bit of it because life is full of surprises...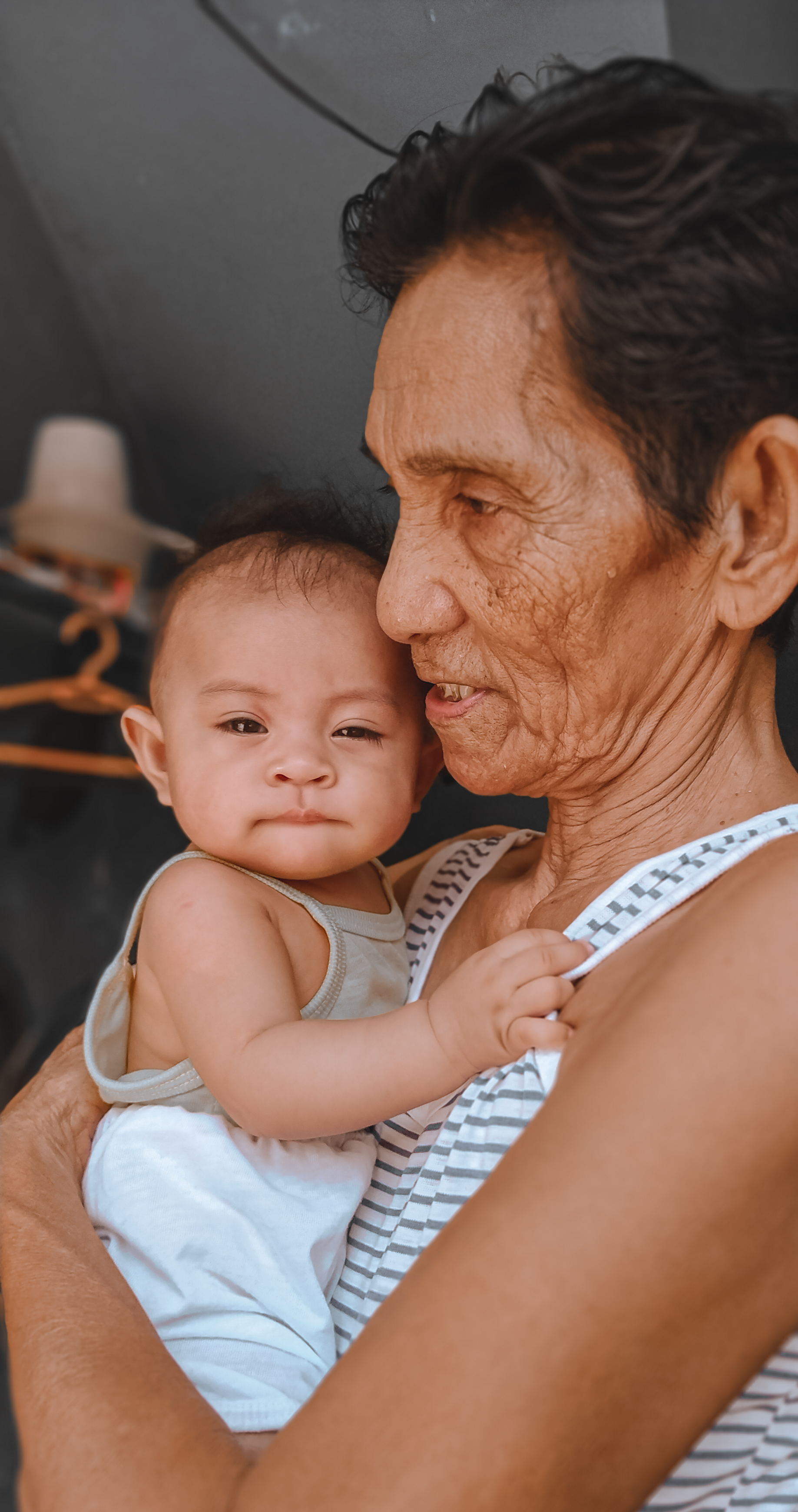 A Grandmother's Love
Do you know how much joy it brings when you feel finally home at your grandma's embrace? The joy is beyond measure. It feels like whatever the direction of the wind is, it will always sail me back to the shore, out of the raging storm. It cast all the worries away as you feel how warm a grandmother's embrace is. It will always make you comeback to your haven.
I remember when I was still a little lady playing dried leaves and soil at the backyard, and when dirt is all over my pajamas, she would always carry me down to the pump well and clean me up. At school, when it's time for recess, I would always look for her and I'd always find her at the kiosk, selling her handmade cassava suman delicacy, and when she spots me, she'll let me sit beside her and give me some of her suman.
I remember when she always accompany me at the school garden, removing the grasses surrounding my soil bed, where I should be the one doing it. I remember how she takes care of me whenever I'm sick, she would always look for a herbal medicine in her garden and massage my body, and with that, she's more than just my caring grandma, she's my doctor. I remember how she's always proud of me, how she became a stage grandmother, always there with me whenever I join competetions and even if I don't win, as long as she's there, my confidence is beyond high.
One time, during the Christmas Vacation in 2017, my family decided to spend Christmas in my hometown in Kalinga and we planned to keep it a secret from my grandparents. When we arrived, I saw her with my grandfather, having their usual afternoon coffee in the porch made from nipa hut and bamboo sticks. I hurriedly went to them and held their hands to my forehead. I hugged them. She's teary eyed and it breaks me. I almost burst in tears when she said "akala ko, walang uuwing apo ko" . She said, a Christmas with just the two of them isn't a Merry Christmas. My siblings did the same, we hugged them tight and I saw the joy in their eyes, that finally, we're home. December is my favorite time of the year. I always look forward to come home not just in the place where I spent my colorful childhood, but I will always like to come home to my grandmother's embrace. It feels like all the piled up stress and frustrations in the whole year will be gone with one warm embrace.
A mother's love is truly unconditional but a grandmother's love is beyond words and measure. Growing up from just being the cry baby in the cradle to being a full grown adult, facing the challenge of ages, we all go through that phase of wanting to go back in our childhood years. Thinking about how colorful my childhood is eases my anxieties and frustrations as an adult. It's one of the rarest and precious moments to be babied again by my grandmother and everytime I have this chance, I cherish every bit of it because life is full of surprises and every tomorrows are blurry. Cherish these precious moments because not everyone has the chance to do it.
VIEW MORE
Loading Comments

Hide comments
From The Candy Bulletin Community