Candy Bulletin
A Fibonacci poem
I wrote a poem with the use of math concepts
It has always been a dream of mine to be featured in candy magazine. Currently, there is something I want to share. As a BS Biology incoming sophomore, our midyear GE Math 10 professor asked us to write a poem with the use of math concepts. A Fibonacci poem follows the Fibonacci sequence and you can count by word or syllable.
I chose this poem about the self and I wrote this with the particular sequence which corresponds to the number of syllables in each line: 1,1,2,3,5,8,13,21,34,55.
Hope anyone who gets to read this will enjoy and appreciate math as a subject that it can as well be employed in many real-life applications including expressing oneself through literature ?? Great thanks!
"You May Not see The secrets That behold magic In you but oh darling you hold Much wonder within. The roar of the lion might make You feel small. At the moment you deem you are nothing at all, just tell yourself, "I am Part of the universal call".
Because at the end of the day the blood coursing your veins, the library you have for a heart and the stars In your eyes matter to anyone who peeks through your soul. Don't wait for a morrow that never comes or atoms of the buried past but appreciate all that is now and you will enchant the world with your train of thoughts and smile. :)"
-JD Marasigan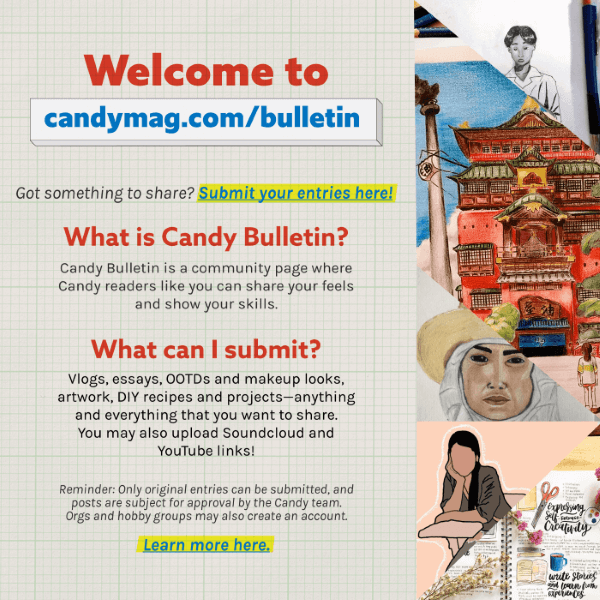 VIEW MORE
Loading Comments

Hide comments
From The Candy Bulletin Community