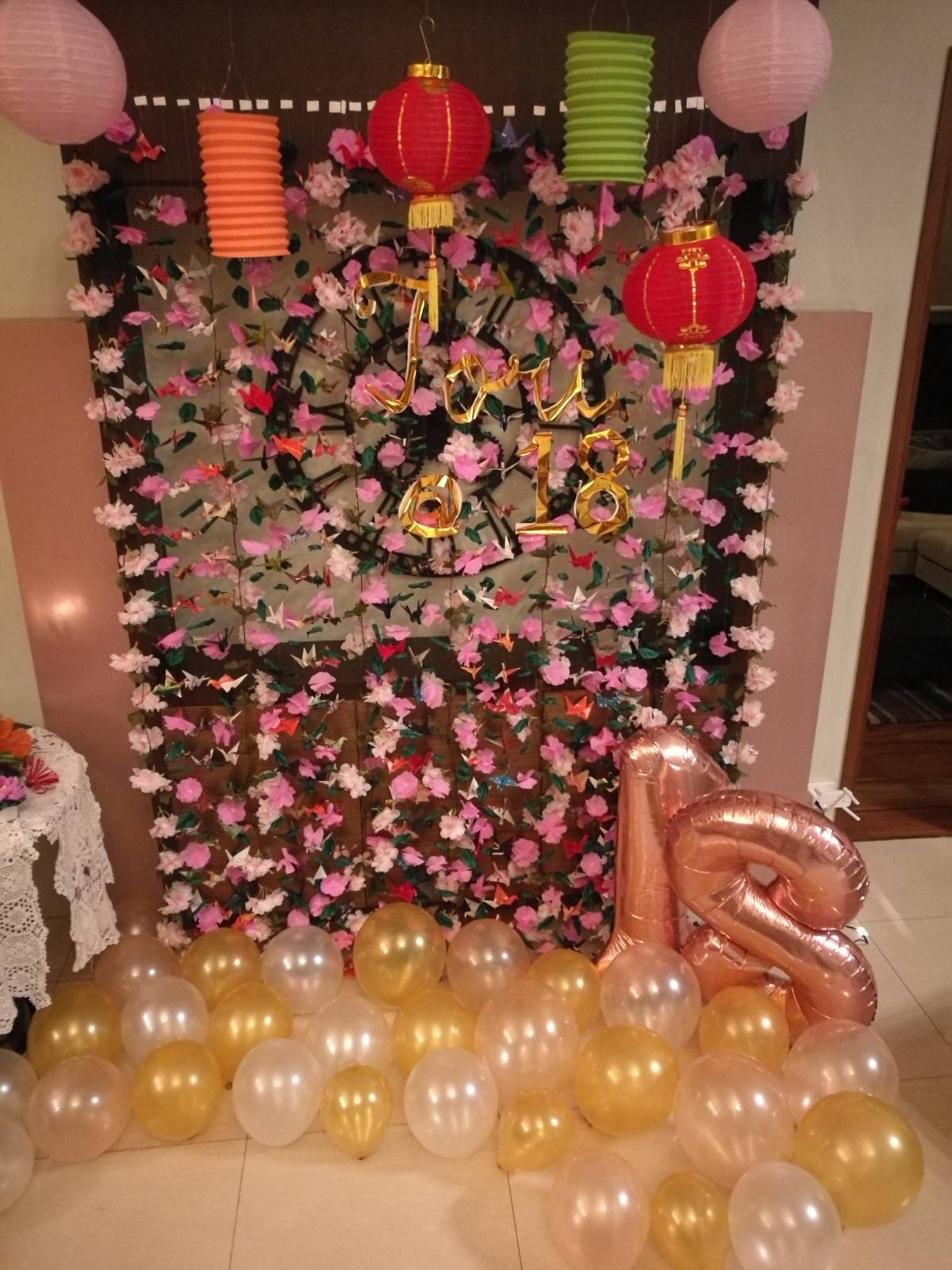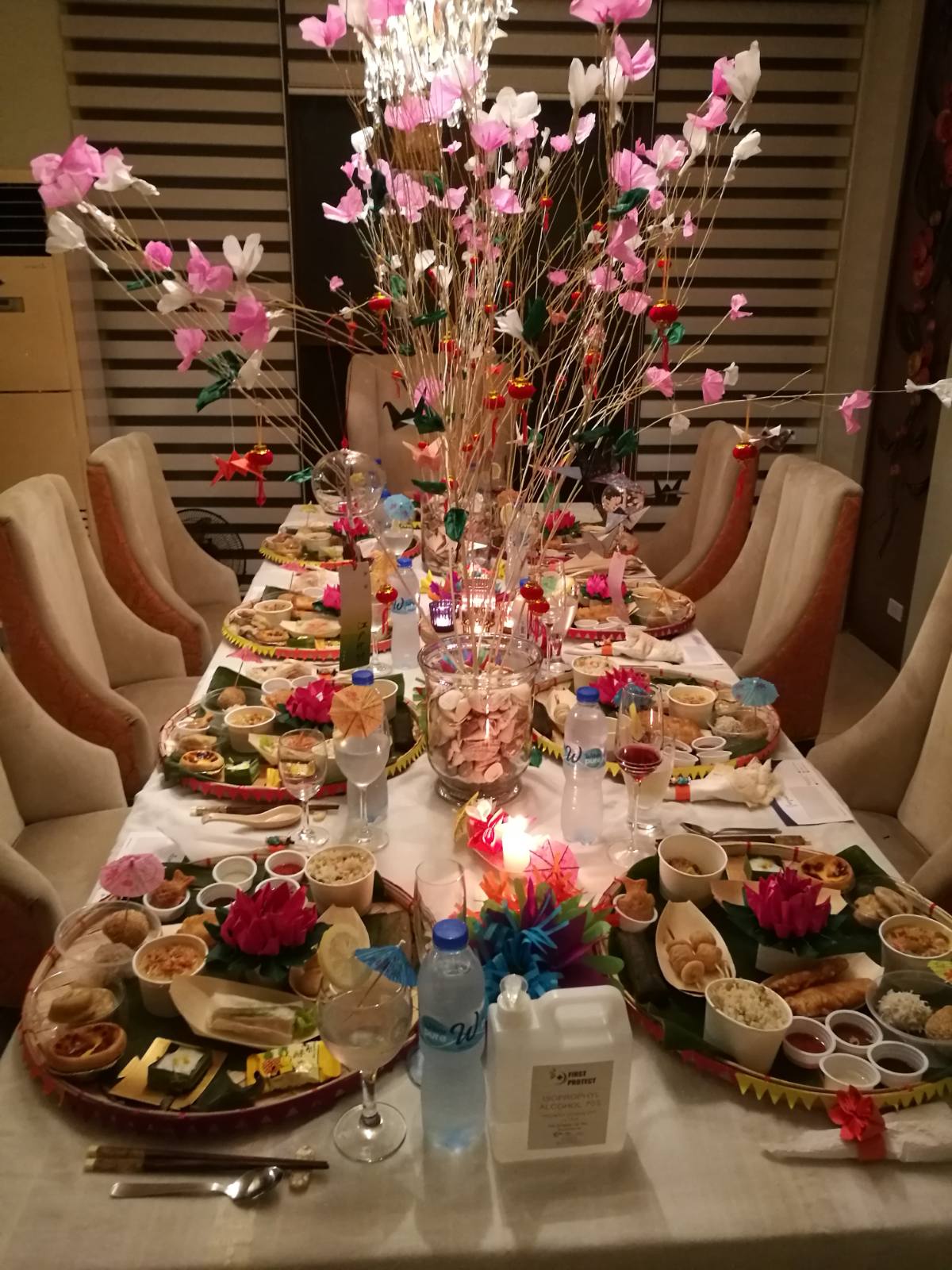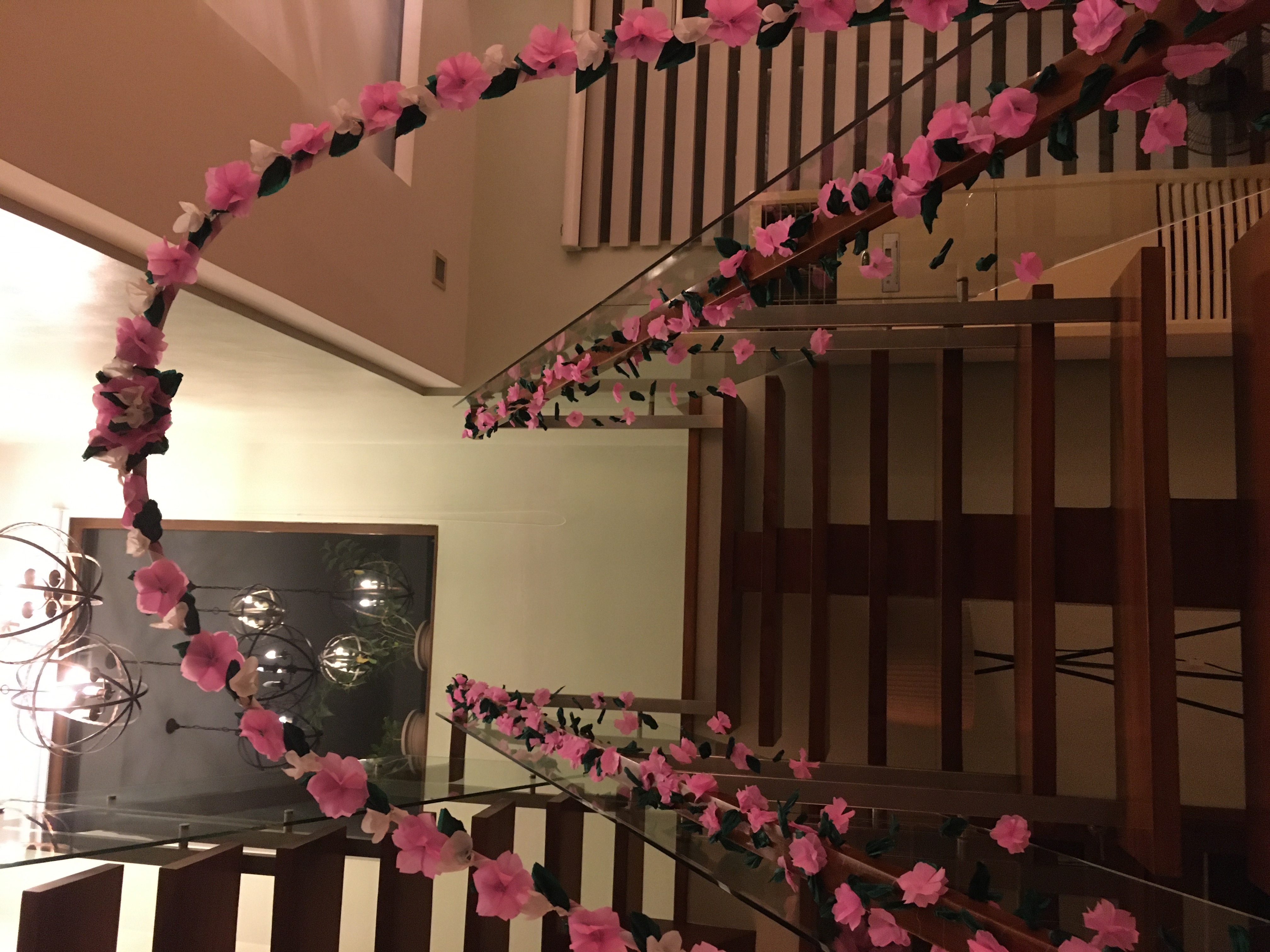 How can a girl celebrate her 18th birthday in style in the midst of a pandemic? Well, I managed to do just that. It didn't even cost me an arm and a leg, thanks to technology! Before the pandemic, I dreamt of a debut overlooking the mountains or in some equally breathtaking location. Instead, I ended up having a virtual celebration in the comfort of my own home. Surprisingly, it was far better than I could ever imagine.
On the day of the celebration, the house transformed into an Asian fusion hub. Cherry blossoms, lotus flowers, paper cranes, Chinese lanterns, Japanese wind chimes, and more decorated the place. There was even a cherry blossom-inspired arc at the foot of the stairs. Amazingly, most of these were DIY creations! After admiring the outcome of my household's hard work, I started my debut with a live online mass specially held for the occasion. A photo slideshow prepared by my tech-savvy brother was then presented. Afterwards, my family and guests all sang "happy birthday." I simultaneously blew candles the "new normal" way, by putting out the fire with a shot glass turned upside down.
Next came the 18 treasures and wishes wherein the chosen 18 each presented an object that they felt best represented me. The toast was then led by both of my grandmothers. After which, my father-daughter tango dance was flashed on screen. A little trivia game about me came next, and the winners received gift cards. I delivered my message of thanks until it was already time to enjoy the prepared cocktails and mingle. Everyone appreciated the effort and love that my family and I poured into curating and personally sending an assortment of my favorite snacks and drinks to every one of the guests. Once the celebration held via a teleconferencing app was over, my family and I had dinner at home. We each feasted on a bilao of my favorite Asian food, such as tempura, fish balls, squid balls, egg tarts, sago pudding in pandan leaf, and more.
Indeed, my debut celebration was more than I could ever wish for. While my virtual celebration was a smashing success, for me, the highlight of my 18th was my 18 surprises. These were organized by my mom. Every night leading up to the day of the celebration, I got to pick a rolled-up piece of paper and reveal the surprise that awaited me the next day. I had a total of 18 surprises, some of which include sky lantern flying, hiking and picnic at a nature reserve, and sweet treats like cakes and Italian donuts called bomboloni.
Out of all these surprises, the one that delighted me the most was my mom's recreation of a scene from Breakfast at Tiffany's. I channeled my inner Audrey Hepburn as I wore a little black dress and nibbled daintily at my croissant. My mom even gifted me with a Tiffany bracelet that she said holds sentimental value. All of these 18 surprises were really heartwarming. And that's how I spent my 18th birthday in the middle of the pandemic. To be honest, I was quite hesitant at first to hold a celebration, but gathering together with my loved ones, albeit virtually made my debut very meaningful. Thankfully, I was able to make the most out of the current challenging circumstances. I would say that my debut was personalized, creative and unconventional. Honestly, it was perfect, and I wouldn't have had it any other way.