Candy Bulletin
5 Mystery-Thriller Novels to Read
You might want to try and read these mystery-thriller books to match your homemade Dalgona Coffee.
5 Mystery-Thriller Novels to Read
If you're stuck at home and out of Netflix shows to binge-watch, then you might want to try and read these mystery-thriller books to match your homemade Dalgona Coffee.
1. The Silent Patient by Alex Michaelides
The debut novel, and Goodreads Choice Awards Best Mystery & Thriller of 2019, follows Alicia Berenson, a well-known painter married to an esteemed fashion photographer. Life seemed perfect for Alicia, until one evening when she shot her husband five times, and… never spoke again.
2. Lock Every Door by Riley Sager
From the author of Final Girls comes this page turning novel about an infamous building in Manhattan called the Bartholomew. After stumbling upon an ad to become an apartment sitter, Jules Larsen has set out to look after apartment 12A under strict and somewhat odd conditions. Not long after stepping foot in the building, Jules has been met with unfriendly tenants, eerie noises in the apartment unit, and an abrupt departure of a fellow sitter named Ingrid.
3. The Sun Down Motel by Simone St. James
If you loved Alfred Hitchcock's Psycho or David Lynch's Twin Peaks, then this book is for you. After the disappearance of her Aunt Vivian while working as a night-shift clerk at the Sun Down Motel in 1982, Carly has set off to Fell NY, to work the same job at the same place as her Aunt had 35 years ago – with hopes of uncovering the truth lurking behind the Motel walls.
4. Verity by Colleen Hoover
While known for Young-Adult Novels such as Slammed and Maybe Someday, Colleen Hoover offers readers a romantic thriller about Lowen Ashleigh, a struggling author who was given the opportunity to finish the three remaining novels of a successful series after its original author, Verity Crawford, suffered an accident and has become immobile. After receiving an invite at the Crawford manor to sort through Verity's notes, Lowen discovers an unpublished autobiography revealing the truth about Verity. With the eerie atmosphere of having Verity confined in her own home, and who is seemingly aware of her surroundings, Lowen is certain Verity is not what she appears to be.
5. Dark Matter by Blake Crouch
A mind-bending science fiction thriller from the best-selling author of Wayward Pines – Dark Matter is packed with the concept of the Multiverse and the philosophy of existentialism. The novel follows an ordinary Physics professor, Jason Dessen, who was looking forward to dinner with his family while walking the streets of Chicago. The next thing he knew, he was being held at gunpoint – by a man wearing a mask – and injected with an unknown drug and blacks out. When he regains consciousness, he learns that the world he woke up to was different from the world he knew.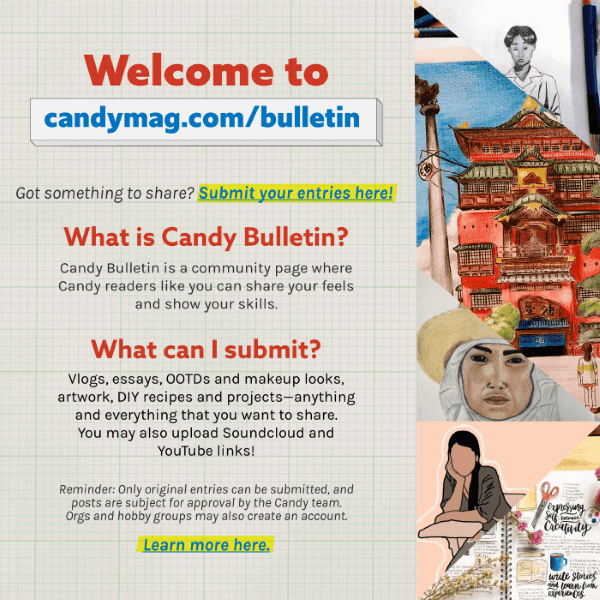 VIEW MORE
Loading Comments

Hide comments
From The Candy Bulletin Community