Candy Bulletin
15 Things I Hope For
"I hope to be a little kinder to myself."
I've been investing in arts, photography, and writing. I've also got back to reading the other day and I finished reading this amazing book entitled 300 Things I Hope by Iain S. Thomas. It is all about the things the author hopes his readers to do in all aspects of life. So, I decided to make a version of it with all of the things I'm hoping for.
I hope I get to see my friends be successful in life. I hope to make a big mural someday. I hope to be a well-known artist like the artists I look up to. I hope to marry the person I am in love with today. I hope to be a little kinder to myself. I hope to see happiness even in the smallest things. I hope to travel the world. I hope to be a good mother and a wife to my future family. I hope to have my artworks displayed in a gallery or an exhibit. I hope to learn more about creative writing. I hope I won't learn how to get tired and give up my passion. I hope I won't get too hard on myself whenever I don't get the results I've been wanting to see in my works. I hope to love myself more even on the days I hate it the most. I hope to lead and empower women; to be their voice and for them to believe in themselves that they can be the woman they look up to. And when I've reached my limit of these things, I hope I won't get tired of reminding myself that my emotions don't make me weak, hence, makes me stronger. These are some of the things I always hope for. What about you? What are you hoping for?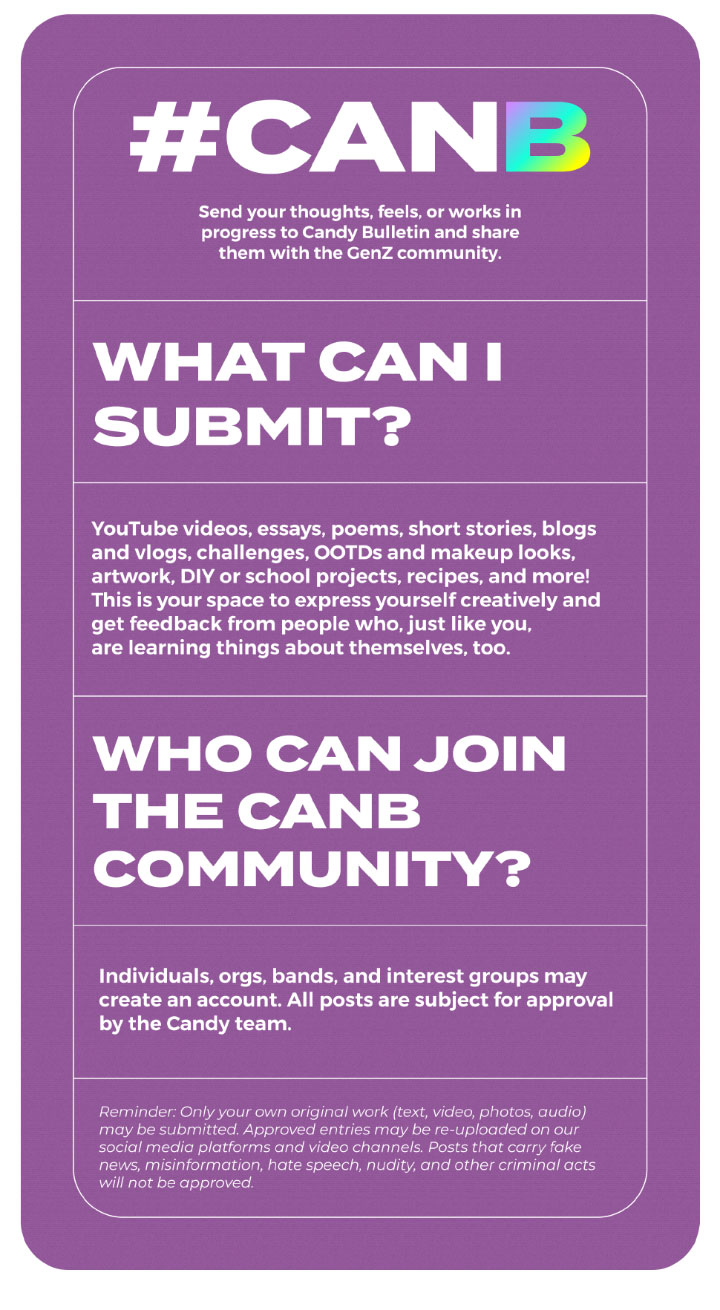 VIEW MORE
Loading Comments

Hide comments
From The Candy Bulletin Community