Candy Bulletin
"Won't Let You Cry" by Shell Sapalaran
"Take time to honor and appreciate our parents."
Imagine you are holding a photograph. There, there you are. A 5-year-old you is being carried by her momma and papa while holding your rag dolls. That innocent, charming little girl is looking at you and said, "Where are you now?"
Life is filled with several U-turns and unexpected twists of events and during these times in which silver spoons are nowhere to be found: Our families ensure we still get and experience the best as we survive this pandemic. Here's my song, I wrote back 2 years ago entitled: "Won't Let You Cry" and take time to honor and appreciate our parents as they are the biggest front liners in our lives throughout the years.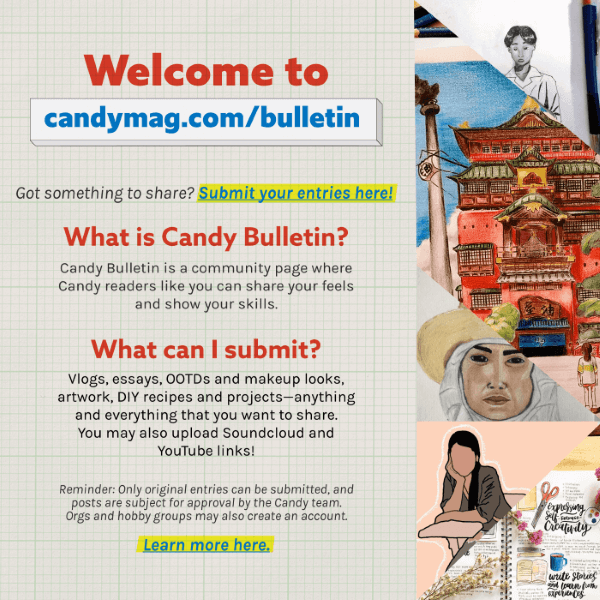 VIEW MORE
Loading Comments

Hide comments
From The Candy Bulletin Community