Candy Bulletin
"Practice to know yourself rather than change yourself."
Beauty is in the eye of the beholder.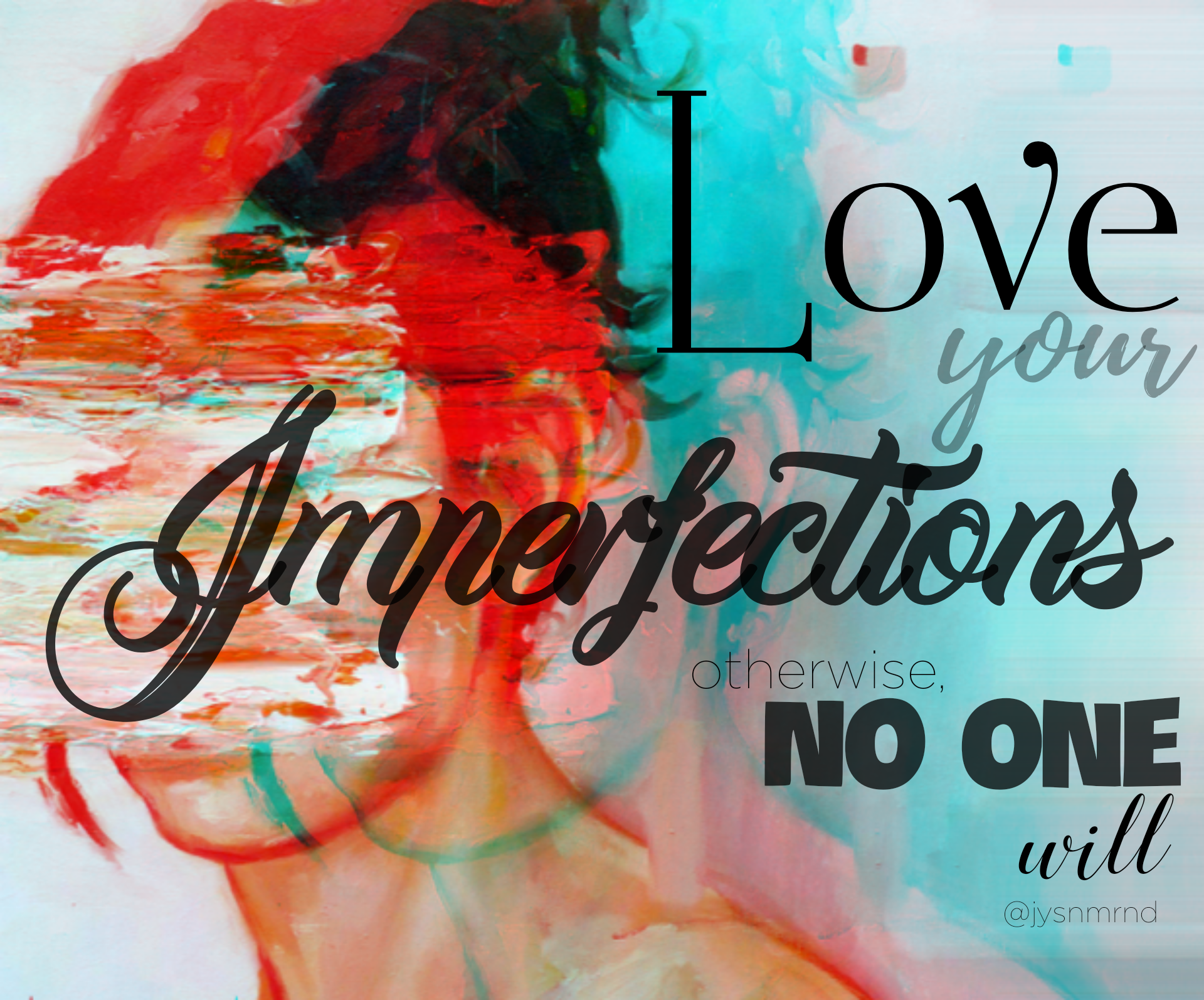 STANDARDS FROM IMPERFECTIONS
Beauty is in the eye of the beholder. Practice to know yourself rather than change yourself. Some may define themself imperfect by setting up their standards high enough for them to make themselves ugly or disgusting. But the thing is, how can we be perfect if we can't accept imperfections, ourselves?
Nowadays, Korean, Thai, and Asian Drama hit up trends to our country, and most of the netizens dream up to meet one of these actors and actresses to the point where they set their beauty standards based on what they see in drama series. We see it coming to ourselves, setting our standards high, and take time not to be attentive enough to our growing imperfections. People, as time goes by, tend to dislike what their fellow countrymen look like, they more on like finding beauties beyond their standards. But hey!!! Did you realize how you'll manage to get one if you rejected yourself your true beauty and denies your imperfections? Accepting the facts is more doubtful than denying the truth.
It is easy to deny these imperfections rather than accepting it because some may be good at hiding it, no doubt. The question is, how can we accept those imperfections on our own? That is the big question to myself these past few days. I've made up my mind not to show my imperfections, and pretend to be a perfect one, but there are no secrets that we can hide. I acted as I do belong to this group and pretended to be as smart as they are, but it turns out, I'm totally different as I expected. I started to lower my self-confidence, lost my self-esteem, and felt that my anxieties have grown. I do look like a fatty old man for my age, trying hard linguistic and a happy go lucky pretender. I used to be someone's shoulder to cry on, and friend in need, but everything change when I finally challenged myself to hide my imperfections.
Timepass by, I challenged myself to accept all of these imperfections. I have acne, imperfect tooth arrangements, fatty body, not so perfect nose, and simple knowledge about anything. I set my standards for myself as high as the others, for a relationship, education, and even my looks. I tried to copy the trending outmost looks and even their behavior, but it just made me not myself anymore. The fact that I realized everything is when I started to doubt my self to be more likable and attentive like before. Then everything was clear to me, I set my standards high, even if I had a lot of imperfections that can't meet my standards alone.
Finally, I realized that if I am truly worthy, why do I need to make standards for my sake if I can make myself as my standards alone. Standards from my imperfections. So you who's reading this, I hope you first foresee what's the good in you and define your imperfections. Live with your imperfections as your motivation for the next generation of yourself. Maybe youré unlucky to have a truly gorgeous and handsome beauty, but I know you can grow farther as you expected by your imperfection. Just so you know, Imperfections makes you Unique. No one can define you by your imperfections. Let your imperfections define who's really into you because True Beauty is in the Eyes of a Sincere Beholder. #LoveYourImperfections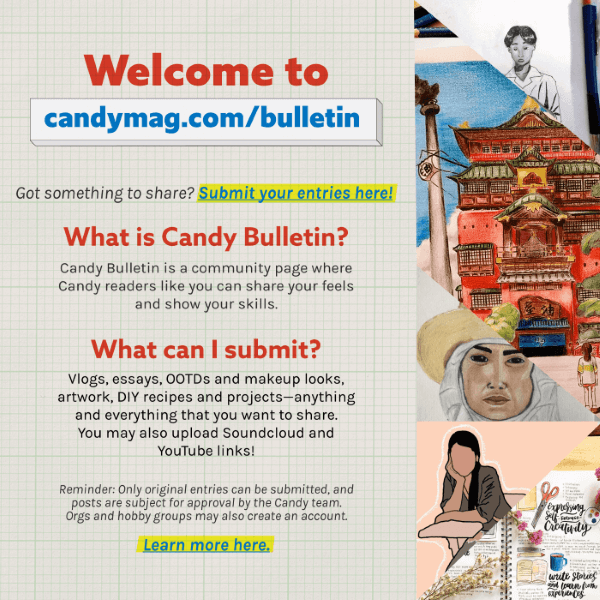 VIEW MORE
Loading Comments

Hide comments
From The Candy Bulletin Community