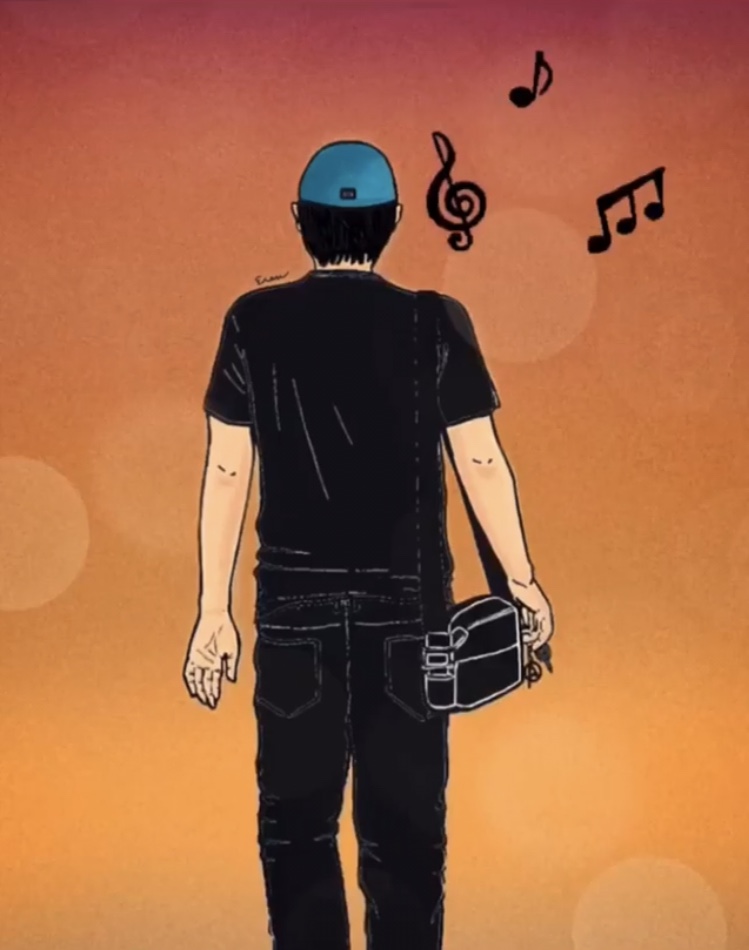 This is a drawing and a poem I've made for a summer love. Our time together was short-lived but the feelings were not.
"God's Gift"
On a platform we stand
Faces seen all in a blur
Relentless searching led by a spur
To find someone, to feel something
Aren't we fools to waste away time?
To look for one man's treasure
Somewhere as ephemeral, as fragile
As a bond built in crime
But aren't we just like every weary heart?
Hoping for an oasis
In the midst of the desert
Wanting to quench our thirst
Aren't we all like frosted windows
Of old and battered houses on winter?
Wishing for the sun to give us warmth
To melt the facade so we can show what the inside is made
Aren't we maven pretenders?
A Casanova? A Temptress? Who made us this way?
A sly fox? A ruthless hunter?
Let down the walls, It'll be okay
Rushed for a hug, now no hesitating
Engulfed by a sense of bliss or was it longing? Eyes wide-open,
Stepping on a quicksand I embraced the fall into the deep end
Gazed at you lying there unaware With you, found something rare I swear
Realization dawning as loud as a thunder
As the Beating of your heart put me into a deep slumber
Waking up from this reverie
Truth slapped me back to reality
Two worlds so different, now I see If only I could I'd be anything and anyone you need me to be I'm the ludicrous clown, you see
Thought if I ruin it first I'd be free
From the doubts brought by my own insecurity I was so wrong,
What a tragicomedy Brought by the month of April
We rushed the ticking of clock to May Hands interlocked
Weaved skin to skin on a rainy day But when June came to say hello, all went dark grey
What was once there ceases to exist Like the wilting of a flower
Once so beautiful, so full of life Now turned into dust by death's kiss
Unbounded joy brought by your presence
Paralleled with the perennial ache of your absence Yearned for and offered seventh heaven
Now the heart weeps for evanescence
A mirage, to be the fair maiden The sorrow to find out I'd end up our own villain
But all's well for you are but a distant dream Gamaliel, You are, I knew it from the very beginning .