Beauty
Don't Know How to Deal With Period Breakouts? Here's How You Can Handle It Like a Pro!
Bust those blemishes!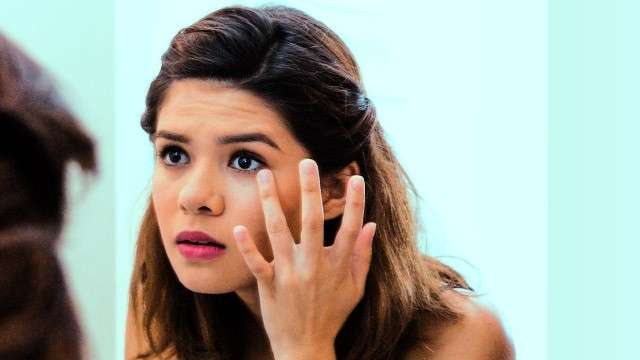 IMAGE Majoy Siason
Breaking out? While it may be because of the pollution around the metro, it may also be because it's almost that time of the month again. Period breakouts are the worst because not only are they consistently there every month, they're also something that you don't have much control of since they're a hormonal problem. But worry no more because here are some tips on how to get you through that epidermal roller coaster.
Know what happens to your body before, during, and after your period!
A week before your period: Your estrogen levels go down while your progesterone goes up. What does that mean? More oil production. To fight this off, try using a toner with salicylic acid as an active ingredient.
During your period: You'll probably notice more pimples have popped up around your chin and/or your jaw area. That's from the progesterone, all right! Pick a facial wash that has benzoyl peroxide as the active ingredient to serve as your anti-acne cleanser and use an oil-free moisturizer to hydrate your skin.
ADVERTISEMENT - CONTINUE READING BELOW
After your period: You can expect your hormone levels to go back to normal. But even so, make sure to stick to your skin care regimen religiously to help prevent breakouts the following month.
CONTINUE READING BELOW
Recommended Videos
Although there isn't much one can do to alter your hormones, there are a few things you can try in addition to the ones mentioned above. For example, try taking birth control. Contrary to popular belief, birth control isn't just for sex, it helps girls with their health issues as well and without it, some women experience excruciating pain. Birth control blocks the surge in hormones before your period, which causes your breakouts making it a great solution to prevent them from happening in the first place. But make sure to consult a doctor first before taking any form of pill. 
You can also take the extra step to avoid dirtying up your face. Disinefect your cellphone, shower right away after a workout, and make a conscious effort not to touch your face. Remember, your skin is super sensitive to dirt and bacteria build up during this time of the month so you won't go wrong by being extra careful.
ADVERTISEMENT - CONTINUE READING BELOW
How about you? What do you do when you get your period acne?
Alden is using his quarantine hobby for a good cause.
Before becoming the actress that she is now, Anya Taylor-Joy started out as a model.
Honestly, are you even surprised?
"I still failed so many more times after that, but I kept going."
UP placed 69th, beating out over 600 other universities in Asia.
Plus loads of Korean content!
Yup, the award-winning Filipino chocolate brand!
Remember Tiffany Grace Uy?
You can still donate to the cause.
He was a topnotcher, not once, but twice.
From The Candy Bulletin Community