Beauty
Why You Shouldn't Be Ashamed That You Love Putting on Makeup
"Not all of us had the privilege of using #NoFilter or #IWokeUpLikeThis."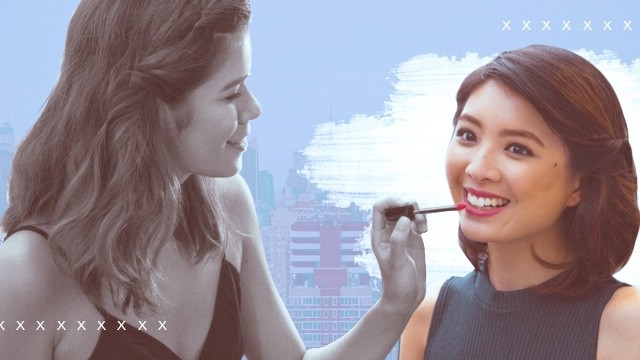 IMAGE Mark Jesalva ART Clare Magno
The discussion for makeup-shaming has been around for ages but we're glad that in this day and age, we are slowly finding the courage to stand up for ourselves and our passions. The truth is, makeup isn't about pleasing the people around us. It's not about pretending to be someone we're not. It's a way to empower ourselves, to make ourselves feel better, to give us a glimpse of the person we're yet to become. These are the things we were reminded of after watching Sha'Condria iCon Sibley's powerful poem In My Skin. While some words may be a bit sensitive, we love how she captures our feelings towards all these memes and jokes on those of us who love makeup. (via HuffingtonPost.com)
Yes, we can't go to sleep without makeup on or wear it for 24 hours. But it's not false advertisement, because we don't put it on our faces so people can stare all they want and comment all they want. We put it on because it empowers us and makes us feel so much more.
ADVERTISEMENT - CONTINUE READING BELOW
"This is not vanity. It is survival,"she says. "It's the only way I can avoid having the smudges of your joke rub off on the collar of my self-esteem." She then aims the poem at people who think makeup isn't empowering or men who say they don't like women who wear makeup, that "not all of us had the privilege of using #NoFilter or #IWokeUpLikeThis."
And just like how powerful this entire poem is, Sha'Condria ends with these powerful lines that we ought to remember: "This is not me wishing to be something I'm not, but me passing as something I already know without a shadow of a blemish that I already am. And that y'all is f***ing beautiful."
Know more things we can feature on the website? Let us know in the comments. We always love hearing from you. :)
I will have to say that it is by far one the best decisions I have made in my whole life.
Isa is part of Candy Rookies 2020, a group of influential and aspirational college students handpicked to represent #GenerationCandy in the year to come.
It's the best time to pick up a new hobby and put those notebooks to use.
We can't handle this breakup!
For days when you need an instant outfit inspo that's still campus-appropriate.
It could very well be one of the world's largest volcanoes.
From consistently badmouthing another friend behind their backs to making snide comments sneakily disguised as compliments, here's how to deal with a tricky friendship.
From sisig to bulalo, the North has a lot to offer.
Even college students like us can apply for freelance creative jobs while we're still going for that diploma!
These simple practices, when done consistently, end up being worth a lot.
It can actually *shatter* your cartilage.
Bordeos becomes meat of online talk while helping out in family's meat business.