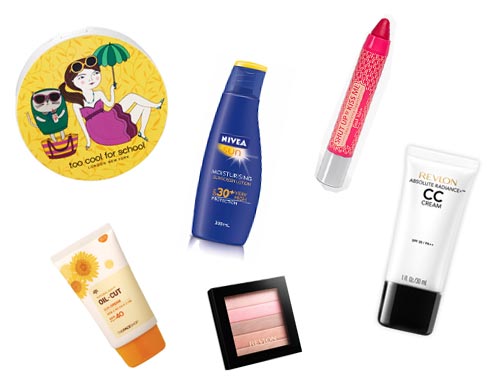 What are your favorite summer beauty products?
Pressed powder to keep oiliness at bay.
Lotion to make sure my skin doesn't get dry.
A base that acts as a moisturizer, too. Plus points if it's got SPF.
A bright lippie to go with all my summer clothes.
Bronzer blush for that summer glow.