Beauty
What's In Your Kikay Kit?
Snoop around our bags to see what we lug around in case of a beauty emergency!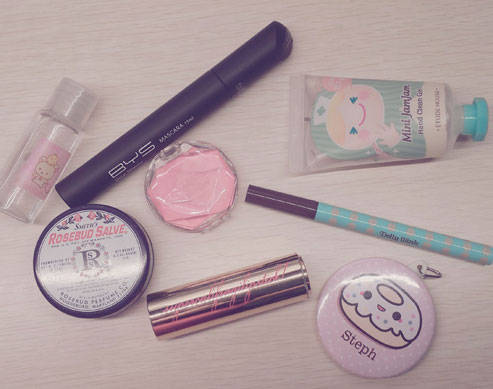 You already know what's in our bag. This time around, we're letting you in on the contents of our kikay kits. From lip balm to mascara, we clue you in on our favorite beauty essentials. If you need help figuring out what to put inside yours, read up on our guide to your kikay kit essentials.
<>
Sometimes, no matter how hard you try, some people just won't vibe with you, and that's totally fine.
Have you tried the #ComeAroundMeChallenge?
The cheerleading docu-series is a phenomenon.
A lot of them are dirtier than a toilet seat.
The kind of wholesome content we all love to see.
Being away from each other teaches you to cherish every moment together even more.
Your Moon sign is all about your most intimate feelings, fears, and desires.
Gotta stay cool, fresh, and iwas pawis.