It's no secret that we love our lippies here at the Candy HQ. Whether it's in traditional bullet form, as a trendy liquid lippie, or in quirky lip crayon form, we're all googly eyes for it. So imagine our surprise and excitement when we found out that Clinique is partnering up with one of our childhood partners-in-crime for a special lippie collaboration! 
According to the brand's senior vice president for product development Janet Pardo, "The whole idea behind Chubby Sticks is about play...it brings you back to a carefree time in life—when you didn't have stress because you were a child. You could create whatever you wanted, you had endless amounts of time, and you could just play." And what better brand is there for them to partner up with than the equally fun and imaginative Crayola?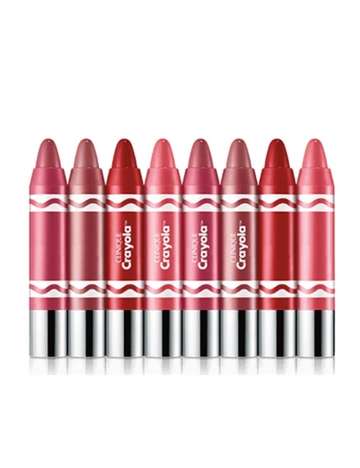 With eight classic Crayola colors turned into Clinique Chubby Sticks, it's safe to say that the 3-year old kids and teenage girls in us are freaking out! Be sure to grab yours now because this quirky collection is only available until the end of February! 
ADVERTISEMENT - CONTINUE READING BELOW
Happy Shopping, Candy Girls!