It's been a while now since we caught the Korean fever—from their heart-wrenching shows to their catchy pop tunes—you name it. It's also not a secret that we're pretty much obsessed with anything K-beauty here at the Candy HQ. That's why there is nothing that makes our heart skip a beat more than an addictive TV show with on-point beauty looks to boot.
Since the last episode of Descendants of the Sun aired, we had a lot of free time on our hands until we caught up with Weightlifting Fairy. While the show is already interesting on its own, we're more curious with Kim Bok Joo's always fresh beauty look and how she scores that natural pop of color on her lips. So imagine our giddiness when we did find out the lip color Lee Sung Kyung wore on the show.
ADVERTISEMENT - CONTINUE READING BELOW
According to HerWorldPlus, Lee Sung-Kyung is obsessed with Laneige's two-tone lip bar IRL. "I'm obsessed with the Two-Tone Lip Bar! You get two hues for the price of one [in just one swipe]. Plus, the creaminess of the formula means it can double up as a [blush] in a pinch," Sung-Kyung said. As for her beauty look in Weightlifting Fairy, Sung-Kyung uses the two-tone lip bar in #4 Milk Blurring to get that pop of color, perfect for college girls!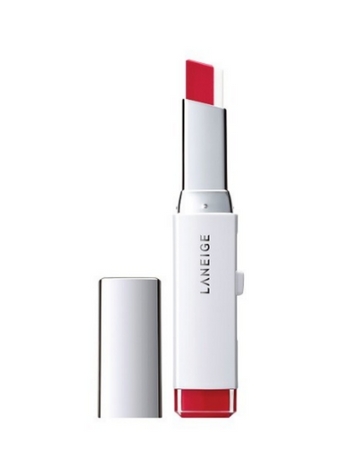 Now that we know what Lee Sung-Kyung's go-to lippie is and the shade she actually used on the show, we're skipping our weekly lattes and totally saving up for her go-to lippie!
ADVERTISEMENT - CONTINUE READING BELOW
How about you? What's your go-to lippie?