When it comes to the biggest beauty trend that's been around for a while, less is always more! Or at least it looks a lot like it. Since the whole no-makeup makeup look is perfect for all face shapes, skin tones, and all ages, mastering this timeless and versatile look is an absolute must for girls everywhere, whether or not you're fully versed in the world of beauty or not. But since this look is actually entails a lot of steps for it to actually seem like you're not really wearing makeup, it can get a little tricky. But not to worry, we broke it down for you with the help of 5 different makeup tutorials that when done step-by-step, will help you achieve your best no-makeup makeup look!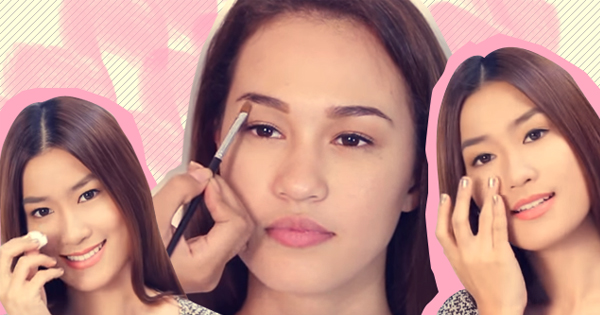 1 Glowing Skin. It's important to have a flawless base! Achieve smooth-looking, glowing skin with this video that includes both skin care and makeup tips! Best part is, it's all in 5 easy steps.
ADVERTISEMENT - CONTINUE READING BELOW
2 Conceal Under Eye Circles. As much as dark circles are really a part of how you look when you wake up, this look is about the best version of yourself, and concealing your eyebags will result into a more fresh look and eyes that look awake! Make sure to know the right shade of concealer for your skin tone.
3 Perfect Brows. This is a key feature when it comes to the no-makeup, makeup look. Well-groomed and filled-in brows will define your face in the best way possible. Plus it will instantly make you look put together without having to add more makeup to your eye area.
4 Highlight Your Face. This step will make it look like your skin is extra bright and it's the best way to emphasize your best features without looking too made up.
5 Perfect Nude Lips. Last but not least, finish off this look with nude lips! Choose the shade you want to pull off and follow these steps to making sure you don't look too washed out.
Want more no-makeup, makeup related articles? Just tweet us @candymagdotcom or leave a comment below! Let's talk all things beauty!