It's hard to believe that volleyball player Dennise Lazaro is already 25 years old. Even if she's living a very active lifestyle on and off court, she still takes her time to give her skin the care it deserves.
During Kojie-san's DreamWhite B.E.D. Ritual launch, the athlete revealed her beauty secrets to members of the press in order to inspire young ladies like her to take care of their skin better. "I see to it that I eat healthy; I try to make sure to mix fruits and vegetables with what I eat. But syempre, during trainings, madudumihan ka. You need to get down and dirty because you're an athlete, so I see to it that I clean myself thoroughly after," she explained. "And syempre, yung trainings ko, at night. Tinitiyaga ko talaga to still do my skin regimen every night."
Her nighttime regimen, according to her, is really easy to follow and she even recommends that teens start early incorporating anti-aging products to their routine.
"You really have to start using anti-aging products as early as 20 years old; it will really be of big help. That's why I'm so happy that Kojie-san came up with this DreamWhite anti-aging line. They have simple products, but they're really effective."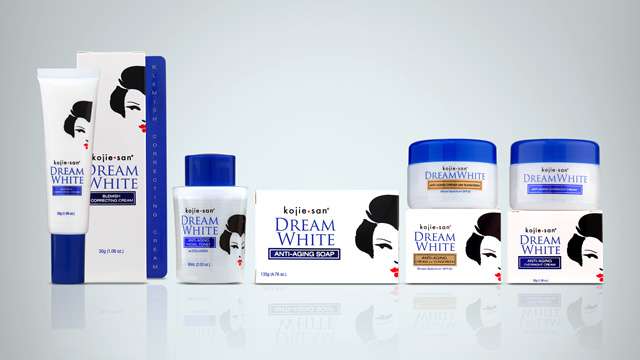 Kojie-san's DreamWhite anti-aging line is made up of the anti-aging soap, toner, day cream, overnight cream, and blemish correcting cream. They're available in all grocery stores and drug stores nationwide.
ADVERTISEMENT - CONTINUE READING BELOW