Aries
(March 21 to April 19)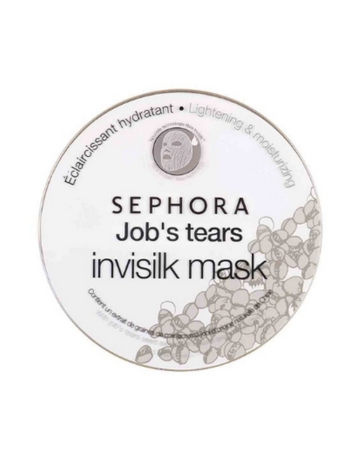 Try: Job's Tears Invisilk Mask five-pack, Sephora Collection
Your fiery sun sign energy needs a big dose of cool, hydrating moisture this month. When was the last time you stocked up on face masks? Get yourself a five-pack for an ultra-hydrating treat meant to keep your skin happy and healthy. Try to get yourself to the beach, too. Saltwater is perfect for healing most skin problems.
Taurus
(April 20 to May 20)
Yes, you're resistant to change, but your stubbornness is about to get tested this summer. If you've been hemming and hawing about that pixie cut for ages, the stars are giving you permission to let go of your need to control everything. Just Do It. It'll grow back, we promise.
Gemini
(May 21 to June 20)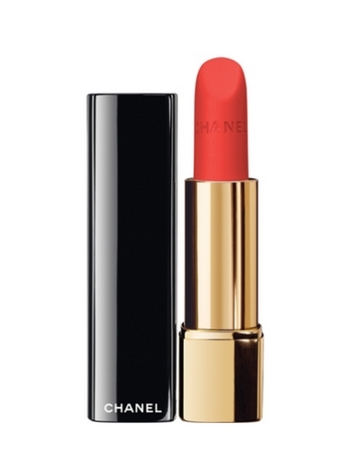 Try: Rogue Allure Velvet in La Favorite, Chanel
ADVERTISEMENT - CONTINUE READING BELOW
You're going to be killing it with your beauty routine all month-long, Queen! Find a look that that makes you feel lush and lovely and stick to it. Confidence is key. If you've saved a few extra bucks, try stepping your fave drugstore products up to their luxury counterparts. You've earned it.
Cancer
(June 21 to July 22)
Spending way too many nights out? Do yourself justice this summer, Cancer, and make way for some much-needed Me Time. You're not going to get that signature glow back unless you work at it and get some quality ZZZs. Next time someone pulls you in for a party-'til-sunrise thing, know to say no.
Leo
(July 23 to August 22)
This month's going to be over before you know it, so it's time to get crackin' on your beauty goals. Set at least one intention for each week and make sure you get things done by month's end. Haircut? Check. Mani pedi? Check. Derma? Check. Wax sesh? Check. Stay organized so you won't lose your head trying to squeeze it all in.
Virgo
(August 23 to September 22)
Everyone may have an opinion about what you can do with your look, but ultimately, you choose what you feel good in. Let this summer be a confidence builder when it comes to your beauty routine, Virgo. Find that one feature you love about yourself. Whether it's your hair, lips, eyes, skin, or teeth, use it to your full advantage.
Libra
(September 23 to October 22)
There's no better time to shake things up than the summer. You've been at a beauty stalemate for so long now, it's time to get your head out of the water and try new things already. Chuck all your expired products into the garbage and start anew with a brand new stash that'll give you an instant refresh.
Scorpio
(October 23 to November 21)
Feeling cranky this summer? Beat the blues with a full-on beauty makeover. And by this, we mean serious head-to-toe changes, Scorpio. No faffing around. Chop off those split ends for good, even if it means taking a whopping six inches off your 'do. If you've been putting off the braces for a while now, it's time to face the music.
Sagittarius
(November 22 to December 21)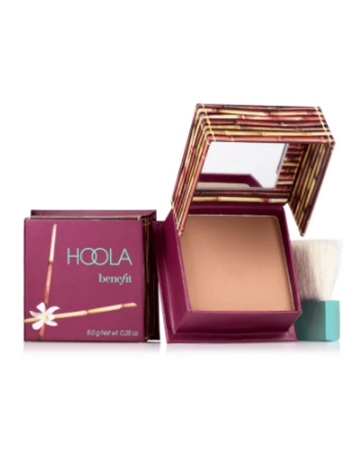 Try: Hoola Matte Bronzer, Benefit Cosmetics
Chill out and take things one step at a time so that tackling your look doesn't feel like a burden. Learn to prioritize. Focus on one highlight every time you put your face on. Smoky eyes, fake lashes, a heavy lip, and ultra bronzing shouldn't all be present at the same time.
Capricorn
(December 22 to January 19)
It may drive you nuts that your pimple friends and those pesky skin rashes start to show up in the middle of summer season, but try your best to lay off from picking your skin and scratching to no avail. Get yourself to a derma—stat—and stop experimenting with DIY treatments to keep the icky stuff at bay. You need legit meds to combat skin irritation!
ADVERTISEMENT - CONTINUE READING BELOW
Aquarius
(January 20 to February 18)
You need a plan this summer, Aquarius. If you're ever going to take your beauty routine seriously, you're going to have to go into it all in, all hands on board. Start with a vision board (we're not kidding). Make a collage of your most inspiring pegs and find the common denominator that pops out so you can test them out on yourself intelligently.
Pisces
(February 19 to March 20)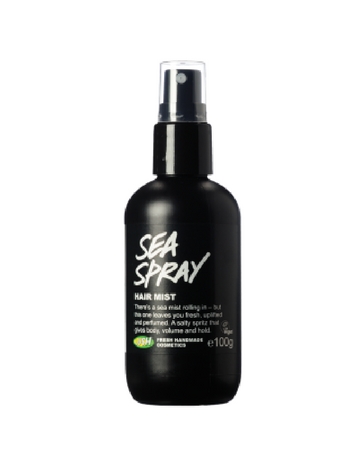 Try: Sea Salt Spray, Lush
Hey water baby, this summer season holds a lot of promise for you, beauty-wise. Stay on top of the new beauty releases this month because you're going to find a couple of faves on the racks. Keep your look easy, breezy and try spritzing some saltwater spray into your hair to really live out the summer vibe.
Check out www.practicalmagic.co to find out what the stars have in store for you this month!