Aries
(March 21 to April 19)
Obsessing over that lipstick that's sold out everywhere? Or are you doing a meticulous blackhead count every night, obsessing over every pore that pops out at you in your mirror? Take a breather, Aries. Sure, we all want to look good, but you need to take it down a notch and realize that there's more to life than posting the perfect selfie.
Taurus
(April 20 to May 20)
If you dream it, you can do it. Craving Betty Cooper's high ponytail or longing for Veronica's slick bob but feeling like you could never pull it off? Dare to color outside the lines this month. You've been staying in the safe zone for far too long. If there's a look you've been wanting but haven't felt bold enough to do, now is the time dive in.
Gemini
(May 21 to June 20)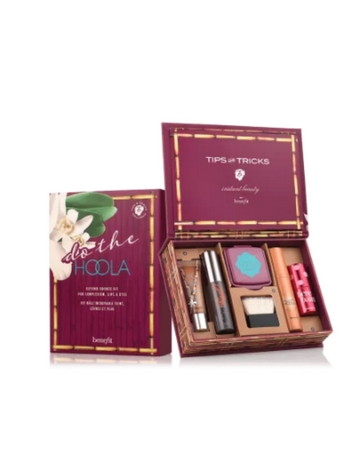 Try: Do The Hoola P1900, Benefit Cosmetics
ADVERTISEMENT - CONTINUE READING BELOW
Halloween is still months away, but who says you can't start with a shape shifting look this early on? Bust out your makeup palettes and have some fun playing around with drastic looks that take you from average teen to Wonder Woman, Belle, Khaleesi or whichever character you'd like to be for a day (or even for just an hour). Have some fun.
Cancer
(June 21 to July 22)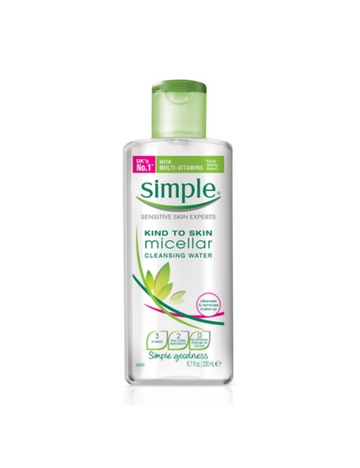 Try: Micellar Cleansing Water P499, Simple
ADVERTISEMENT - CONTINUE READING BELOW
It's all about stripping all the dirt away this month, Cancer (and we may mean it in the beauty sense but if you feel like doing an emotional spring cleaning then that will work wonders too). Restock your micellar water stash, do a super cleansing face mask at night, and follow all that up with a thoroughly rejuvenating moisturizer.
Leo
(July 23 to August 22)
Let's talk about self-love this month. Challenge yourself this month to find at least 10 things about the way you look and feel that you absolutely love. Play up your favorite features, give yourself a good look in the mirror without complaining about something, and treat yourself to products that are all natural and all good for you.
Virgo
(August 23 to September 22)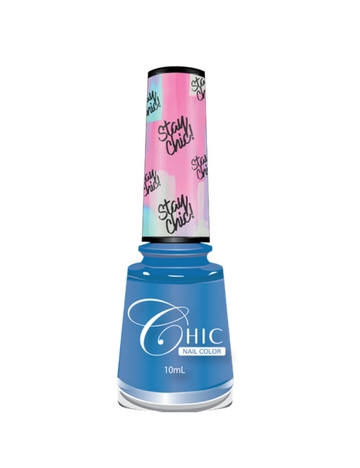 Try: So Soft Grunge Collection in Wicked, Chic Centre
ADVERTISEMENT - CONTINUE READING BELOW
It's way too easy to focus on the parts of you that everyone else sees—this month, though, focus on a part of you that doesn't always see the limelight: your feet. Knead your weary soles with a thorough massage, give your toes a true blue pedicure, and try on a foot mask to get your skin baby soft.
Libra
(September 23 to October 22)
When you're a stickler for a monthly beauty routine that involves everything from skincare to hair care to makeup, costs can definitely pile up. This month, challenge yourself to a 31-day no spend and use up all the stuff you've accumulated over the last months. Resist the urge to spend and instead, splurge on what you've already got.
Scorpio
(October 23 to November 21)
It's amazing, what some good old-fashioned physical activity can do for your skin, hair and overall appearance. Test the mind-body connection this month by committing to an exercise you love, a good sleep schedule, and lots and lots of water. Give yourself the entire July to see how you go, grow and glow by starting a healthy routine.
ADVERTISEMENT - CONTINUE READING BELOW
Sagittarius
(November 22 to December 21)
Are you over-stimulated, perhaps, by all the IG posts, YouTube beauty vids, and makeup inspo shots you've been trolling? Rest your eyes this July and decompress from all that pressure to look a certain way, buy a certain product, or embody a certain vibe. See how a beauty blackout can get you in touch with your own definition of beauty.
Capricorn
(December 22 to January 19)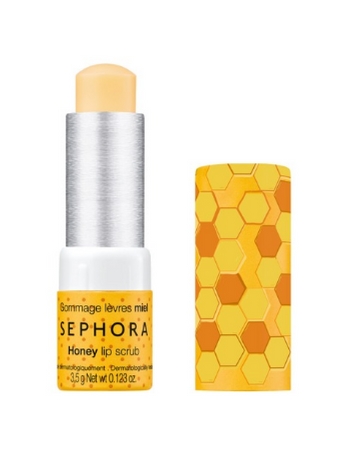 Try: Lip Scrub in Honey P399, Sephora Collection
ADVERTISEMENT - CONTINUE READING BELOW
Let's talk about lips this month, Capricorn. Whether it's going through your lipstick collection and making sure everything's still in rotation, stocking up on a lip balm or even getting those irritating dry spots out with a smoothing sugar scrub, give your puckers some pure, unadulterated attention. We promise, they'll love you right back.
Aquarius
(January 20 to February 18)
What part of you needs some serious soothing? If you've been way too addicted to your heat styling tools, make sure you give your hair a good nourishing mask. Are your teeth suffering from too many frappucino stains? Maybe it's time to head to the dentist. Are your hands dry and chapped? You could definitely benefit from a healing balm.
Pisces
(February 19 to March 20)
Turn the spotlight on your hair this month, Pisces. Whether your split ends need to be permanently hacked off, your upper lip needs some serious waxing, or your eyebrows could use a professional threading session, take some inspiration from beautifully groomed hair. You'll feel neater, more polished, and 10 times better.
ADVERTISEMENT - CONTINUE READING BELOW
Check out www.practicalmagic.co to find out what the stars have in store for you this month!