We've heard a ton of beauty lovers, our moms, and even our lolas swear by petroleum jelly for an instant solution to all our beauty problems—from fixing up a too dry skin to softening the lips! While it's no secret that this trusty beauty product can fix any mild skin problem in a snap, who knew that this goodie can also instantly take your beauty looks from "Meh…" to "Wow!" in a heartbeat? Well, apparently celebrity makeup artist Mario Dedivanovic did.
In an interview with Daily Mail, Kim Kardashian's go-to makeup artist shared how the beauty department shifted its focus from glam looks to more natural and barely-there faces. "Glossy is the new look—glossy skin, lids, and lips," he spilled. Although no makeup-makeup looks are all the rage these days, we all know that the beauty products used to achieve this look is sometimes even pricier than your usual bright shadows. But before you break your savings to achieve a minimalistic look, you're in luck, Candy Girls because Mario swears by a jar of petroleum jelly for A+ beauty looks! And we all know that petroleum jelly is totally easy on the pocket!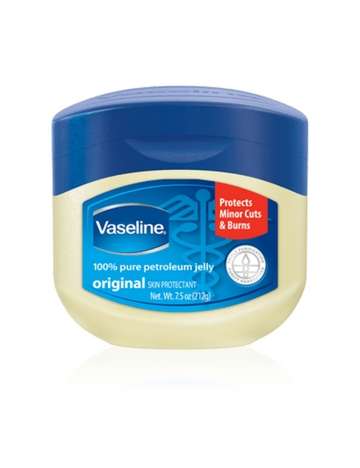 Just "apply petroleum or glycerin-like products onto lids, cheeks, and lips for a gorgeous glow without [the] powdery texture," Mario shared. While we do love our highlighters to bits, we can't wait to try this makeup trick for an instant dewy look.
ADVERTISEMENT - CONTINUE READING BELOW
Would you swap your regular highlighters for a jar of petroleum jelly?