When it comes to proper hair care, there are a few staples every girl needs to have, which includes hair brushes, shampoo, conditioner, heat protectant spray, serum, and more. But not everyone knows that a conditioning hair mist is another hair care essential, especially when you live in a tropical country. Because of the constant exposure to heat and sweat, pollution, and various hair products, your locks can end up being really limp, lifeless, and smelly even before the day is over. This is when a conditioning hair mist comes in into the picture, particularly Human Nature's 100% Natural Conditioning Hair Mist (P249.75).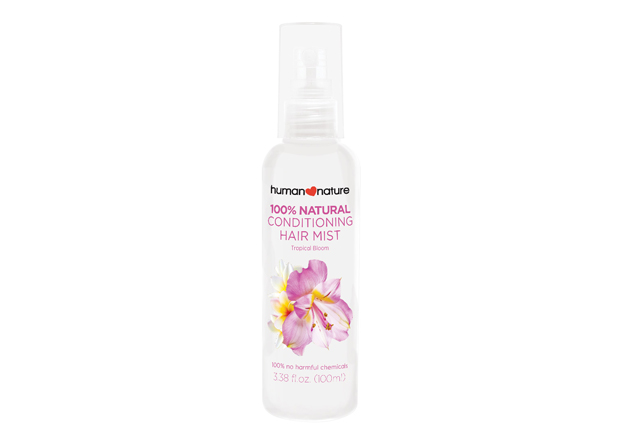 ADVERTISEMENT - CONTINUE READING BELOW
ADVERTISEMENT - CONTINUE READING BELOW
This water-based mist made with hydrolyzed jojoba is super lightweight as it conditions wet or dry hair without weighing it down. And it's the answer to keeping your hair smelling fresh and staying healthy, especially for people who commute! It's also the best way to keep your hair from smelling like the gym you worked out in or the last restaurant you ate in. This is thanks to the tropical bloom fragrance that effectively masks orders, leaving your hair smelling fresh! Another great thing about this mist is that it can even be used to set heat-styled hair. So if you want to give your tresses some extra care, you definitely need to add this conditioning hair mist to your kikay kit!