Koreans are known not just for their addictive dramas, but also for their out of this world skin care routine—from a mighty 10-step skin care regimen to an intimidating, but effective acid toning method—that promises smooth, healthy, and glowing skin in a snap! That's why whenever a Korean model or actress decides to spill the beans on her secrets to glowing skin, we here at the Candy HQ are always always all ears.
Known as a top model in Korea and for her recent portrayal as Kim Bok Joo in the highly addictive Weightlifting Fairy, we'd expect Lee Sung Kyung's go-to beauty product to be something trendy like her go-to lippie, but surprisingly, her non-negotiable beauty must-have is a no fuss beauty staple we think every girl should have in their kikay kits, too.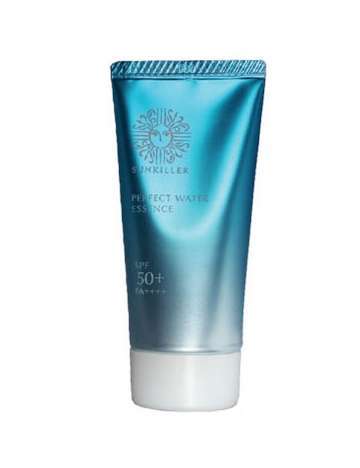 Try: Banana Boat Ultra Protect Sunscreen Lotion SPF80
According to HerWorldPlus, Lee Sung Kyung said that any form of sun protection is absolutely non-negotiable. "A good sunscreen is absolutely essential. I don't ever leave the house without it, even on my days off," Lee Sung Kyung spills. While it's important to invest in good skin care products, just like Sung Kyung, we agree that a sunscreen is definitely non-negotiable to achieve great skin, regardless of whether you're heading outdoors or just staying in.
ADVERTISEMENT - CONTINUE READING BELOW
Pro tip: When applying your sunscreen, don't forget your neck, chest, and arms, too!
How about you? What's your non-negotiable beauty must-have?