Admit it, deciding what lipstick shade to rock for the day is just as hard as finding the point (x,y) on the graph of y = √x nearest to the point (2, 3). In short, it's a challenge. Lucky for us, Pinterest has announced the best nude lip color, according to its users, which simplifies our daily beauty problem for us. After all, nude is wearable, versatile, and perfect for any girl's everyday look, too!
The product in question?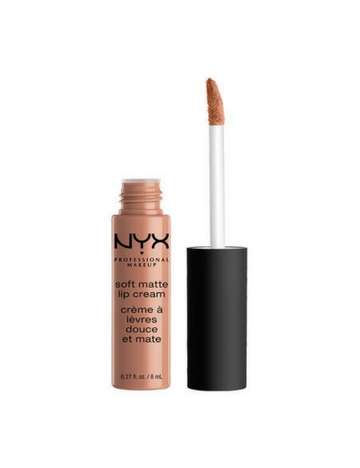 Try: Soft Matte Lip Cream in London P390, NYX
ADVERTISEMENT - CONTINUE READING BELOW
The NYX Soft Matte Lip Cream in London! According to Byrdie, this lip color has over 193,000 re pins and the number is still growing by the hour! And who can blame these Pinterest users? This lippie is totes easy to apply and works well regardless of whether you're a mestiza, chinita, or a morena. Plus, for only P390 a bottle, this lip color is a total steal. What's not to love?
What's your go-to nude lippie?