Makeovers are always fun and exciting, but if you're looking for a quick and easy way to change up your look, you can be sure that a trip to the salon for a dye job is your best bet. While switching up your dark locks for a trendy hair shade is exciting, it's also a lot challenging for a morena to jump from one hair color to another because of her naturally dark locks. And we all know that the darker one's hair is, the more bleach is needed to strip the color off, which is extremely damaging and harsh for any hair to take in. But don't you worry, Candy Girls because we just found the only beauty item every morena needs for a fresh wash of color without having to worry about the notorious bleach!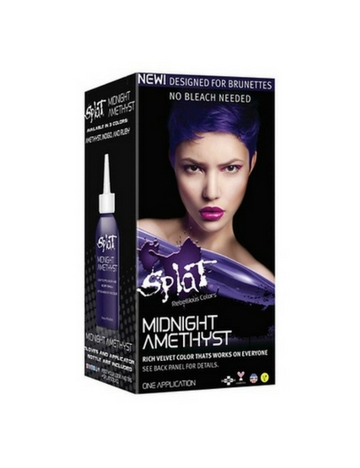 Splat just released a new hair dye line called the new Midnight Collection, which is made specifically for brunettes who want an instant makeover. It's formula allows the color to stick even to the blackest hair without even the slightest amount of bleach! How cool is that? Aside from that, the dye also conditions the hair upon application to combat the usual hair dryness that occurs after a hair coloring session, Teen Vogue reports.
ADVERTISEMENT - CONTINUE READING BELOW
The sad news is, the line is exclusively available at Target, and while Target does ship to the Philippines, these hair coloring goodies are not yet available for shipping. But we're still hoping that in a few week's time, Splat's Midnight Collection will be made available worldwide for all of us morenas to enjoy. Fingers crossed!