When it comes to her lip essentials, there's no doubt that Kylie Jenner's go-to lippie would have to be her now classic Kylie Lip Kit. While the youngest Jenner is known as the beauty girl of the '00s, behind her always on-point beauty looks is a skin care routine that makes sure her skin is in tip-top shape whether she has a full face on or not.
ADVERTISEMENT - CONTINUE READING BELOW
Although the cold weather is known to cause skin dryness, too much heat can make your skin dull and dry, too! In her website, Kylie J. shared how much she hates it when her skin dulls and dries up because of the weather. "I can't stand dry, dull skin, so I'm all about any products that keep my skin feeling hydrated and soft," Kylie wrote. Lucky for us, one of the products in question is available in the Philippines and is a modified version of a cult classic a lot of beauty girls swear by, too!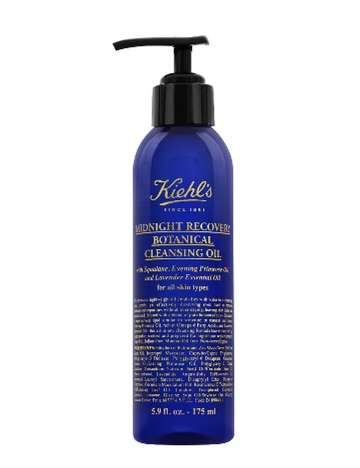 Try: Midnight Recovery Botanical Cleansing Oil P1800, Kiehl's
A lightweight, deep-cleansing oil, this gentle cleanser removes any trace of a day's worth of dirt accumulated on the face and removes any sign of makeup in just one swipe, too! Apart from working as an effective makeup remover, it moisturizes and hydrates the face in the process as well! Double yay! While it may lean on the pricier side of the scale, there's a good reason why beauty girls from all over the globe, including Queen Kylie swear by this product—it simply works.
How about you? What do you use to fight dull, dry skin?