Since the rise of the K-beauty trend, a lot of girls have switched from their classic Western centric skin care regimen to a more fitting Asian-inspired routine. There a ton of claims on how K-beauty saved their skin from unwanted breakouts, hence the popping up of Korean beauty products—from cute to plain scientific ones (AHA, BHA, anyone?). But it's not every day that a guy, who barely had a skin care regimen to follow in college, jumps in the K-beauty trend and absolutely swears by the popular 10-step skin care routine now. If the cute products and poreless face of your favorite K-drama artistas weren't enough to get you hooked in the K-beauty frenzy, then maybe 21-year-old Ruod Ariete will!
College Days
"My skin back in college was very 'textured'." I would constantly get concentrated breakouts on my cheeks and forehead. Plus, my cheeks and chin were extremely dry, too! I tried committing to a skin care routine before, but I would get lazy. I wouldn't see the effects of my efforts or sometimes, my skin breakouts would just get worse because of the products I used," Ruod shared. While college is fun, staying up late and getting stressed often is also a part of the daily grind. We all know that's notorious for causing breakouts. "Eating a ton of oily food definitely triggered my acne, too! Plus, after a long day in school and the commute home after, I tend to forget about washing my face and opted to just rest instead."
ADVERTISEMENT - CONTINUE READING BELOW
Why Korean Skin Care?
Ruod heard about the Korean skin care regimen from his old workmates and eventually got persuaded to join the bandwagon to try the popular 10-step routine. "We were working in the beauty industry and the whole K-beauty trend just blew up last year. I loved seeing the stars and their poreless faces, so my workmates introduced and convinced me to try the 10-step Korean skin care regimen."
Of course, before trying it out, Ruod researched and read up on the routine before eventually committing to it. "I saw how the trend affected so many people in such a positive way and not just physically, but also emotionally. They became more confident, so I told myself that now is the time to switch things up and start my almost non-existent skin care routine.
The Effect
Believe it or not, Ruod felt the change in his skin in just one night. "My skin felt more moisturized and healthy overnight!" He says he didn't really know how the products worked and affected his skin before. We all know that we've all been guilty of not listening to what our skin really needs at some point in our lives, too. But after finding out about Korean skin care, Ruod curated his steps carefully to address the specific concerns he had and to prevent unwanted breakouts from happening again.
Current Routine
Morning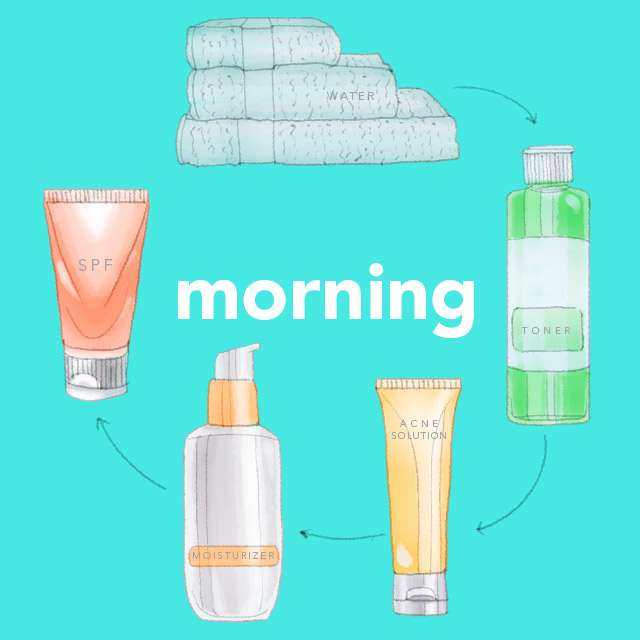 Evening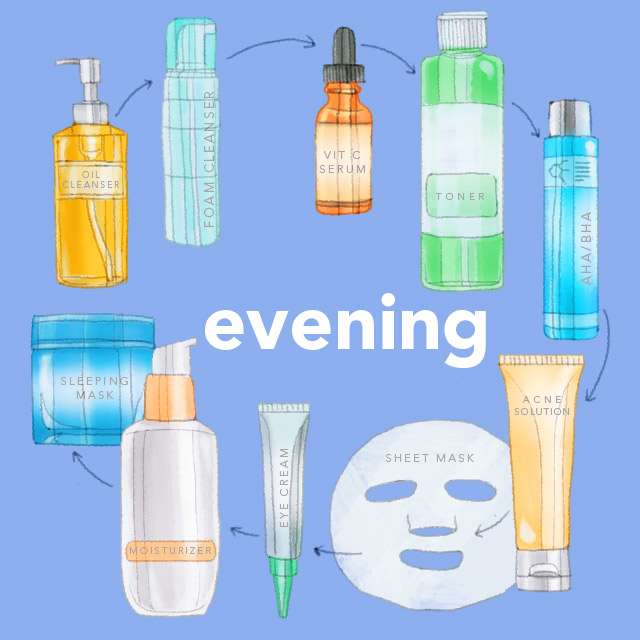 ADVERTISEMENT - CONTINUE READING BELOW
While the 10-step skin care routine sounds like a dream, let's be real, a college student barely has the time for sleep, let alone to stand in front of the mirror, applying and washing away products on repeat. So if you don't have the time to finish the whole cycle, Ruod also shared the two steps out of the ten that he absolutely swears by.
Chemical Exfoliation! "I swear by AHA and BHA because of the overnight effects they have on the skin, respectively. BHA helps in clearing acne because it hastens cell growth. AHA, on the other hand, helps with hyperpigmentation (e.g. sun spots, acne marks) which make these two a great pair to use."
Sheet Masks! "They're easy to use, they help moisturize and de-puff the skin—especially if you put it in the refrigerator before putting it on your face."
Take Note!
Even with a flawless skin care routine, it's still important to investigate and listen to your skin's needs. "Evaluate your current skin care routine and see if there's a specific step your skin does not agree with. Research about other products that might work. Do a patch test (i.e. try on one area of your face) and if it works, incorporate into your routine. If not, try again. Finding what works for your skin is sometimes a lot of trial and error," Ruod shared. And if you don't have the cash to use for a ton of skin care products, Ruod advises starting with the basics. "A cleanser, toner, moisturizer, and SPF are strictly non-negotiables. If you get great products that work on your skin, you might not even need the extra steps anymore!"
ADVERTISEMENT - CONTINUE READING BELOW
What's your go-to skin care routine?