Having acne is an integral part of growing up and it is the sign that you have reached your adolescent years. But let's face it, getting pimples is never pleasant and you always wish that they'd go away as fast as possible. However, being a teen isn't the only reason why you have been breaking out. There could be other underlying reasons, too, such as hormones, stress, allergy, diet, and even poor hygiene. Yikes! It's time to get to know your zits, Candy Girls! Check out this acne face map to see why you have been breaking out in certain areas of your face to know how to treat it properly.
Forehead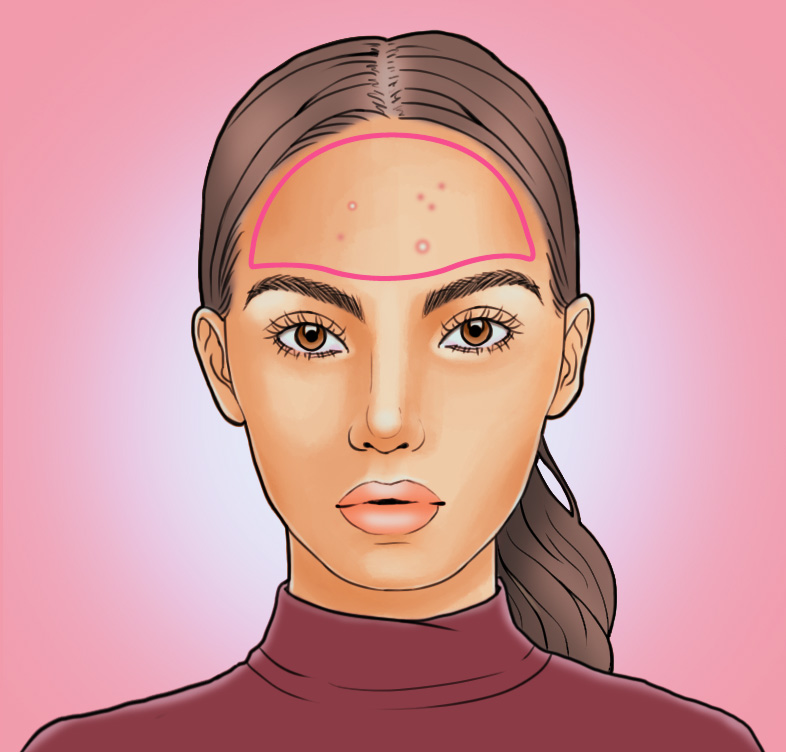 ADVERTISEMENT - CONTINUE READING BELOW
ADVERTISEMENT - CONTINUE READING BELOW
Acne on your forehead can either come from your shampoo, conditioner, or any hair products that you place on your head that tends to sneakily drip down your forehead. Another reason could be because of your diet and unwanted stress. One easy way to treat forehead pimples? Drink more water to eliminate toxins in your body.
Nose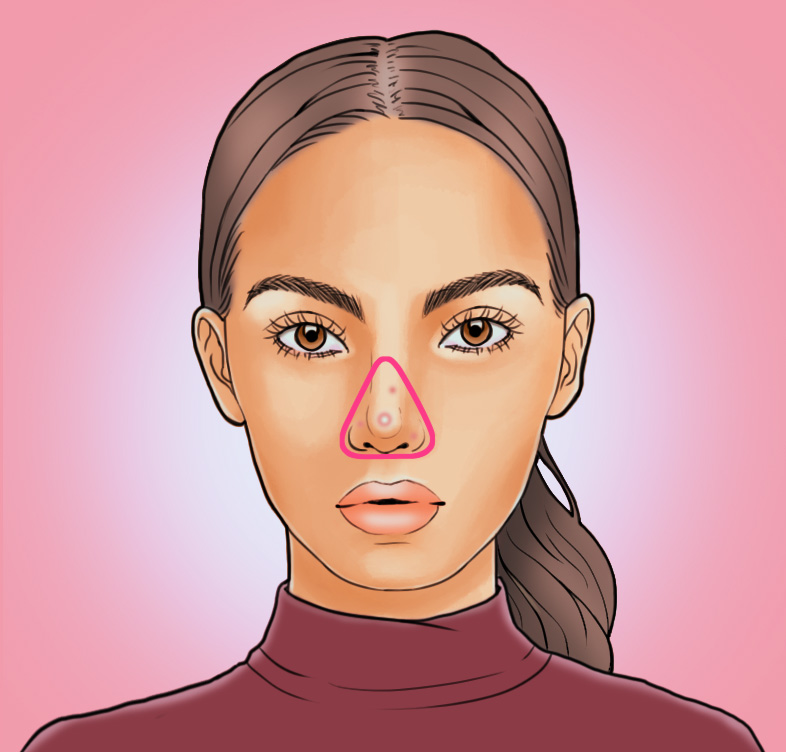 ADVERTISEMENT - CONTINUE READING BELOW
Your nose is directly connected to your liver and heart, so if you get pimples on your nose, watch what you eat and drink because it could be the underlying cause for your nose breakouts! Lessen your salty food intake and munch on veggies instead. Make sure to watch for expired makeup or dirty brushes that could be clogging your pores, too.
Cheeks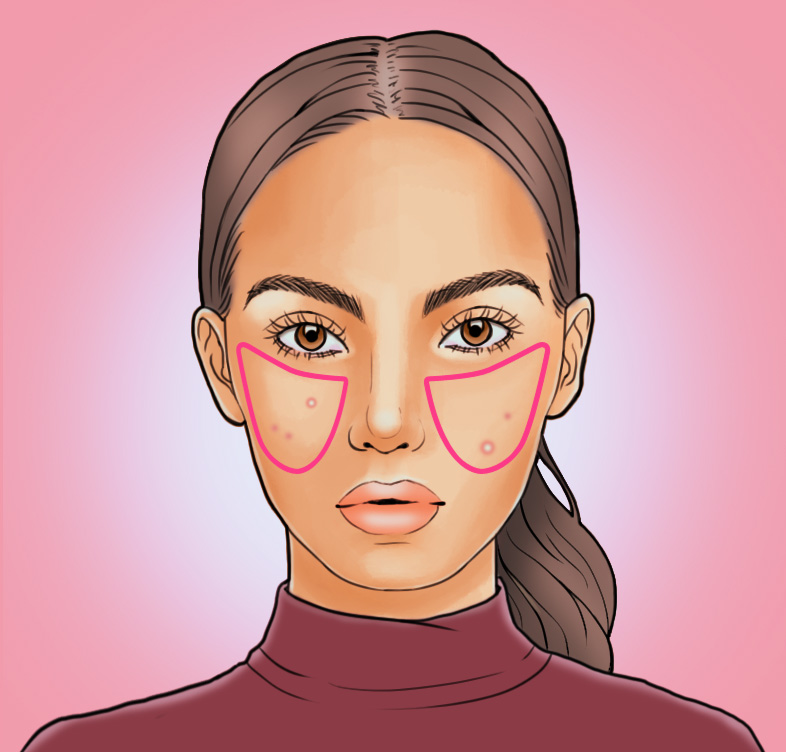 ADVERTISEMENT - CONTINUE READING BELOW
Your cheeks are linked to your lungs, which means anything dirty you may have inhaled such as air pollution or smoke may be the cause for your breakout. Clean your cellphone and pillow sheets regularly since these could be zit culprits as well.
Chin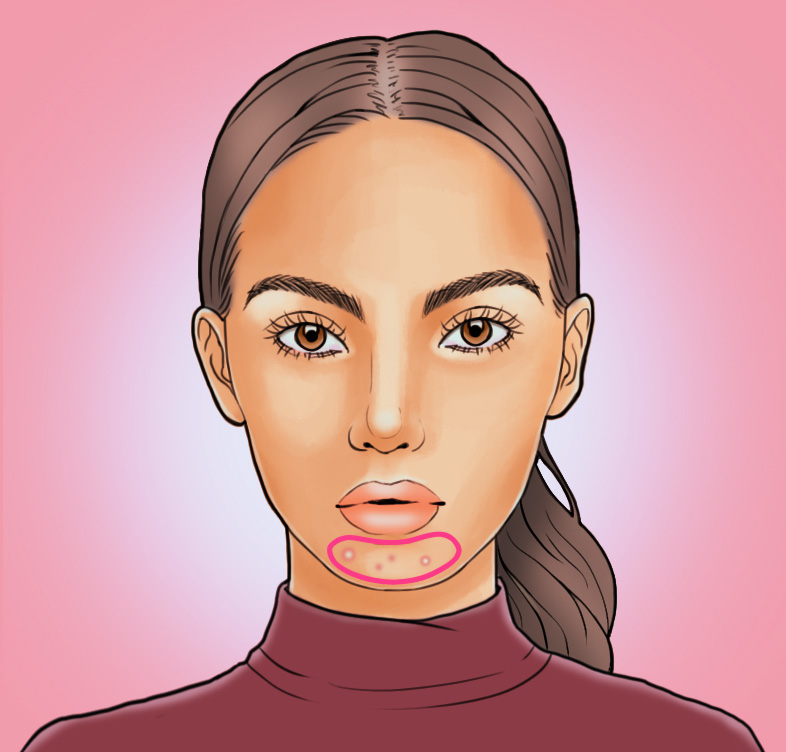 The most common area on your face to get acne is on your chin due to hormonal imbalance or changes in your body such as taking pills or when you are about to get your period. Eating healthier and drinking more water can help clear this up!
ADVERTISEMENT - CONTINUE READING BELOW
Was this helpful? What other skin concerns do you have? Leave us a message and we'll try to help!